One of the hair trends that you should follow this spring is the use of a scarf and bandanna to spice up your hairstyles. They are definitely approved when you are wearing your hair down or if you have a half up and half down hairstyle. But the updos are also not an exception, when it comes to scarf hairstyles.
Spring scarves and bandanas can add a pop of color to a neutral outfit, soften up a stark ensemble and can be styled countless ways. They can make you feel, and look, like a boho goddess, a gypsy queen, a hippy heroine or even a 21st century pin up girl.
Below, we have chosen 15 Ways To Style Your Hair With A Scarf and Bandanna that you should definitely try to do, because hairstyles with scarf and bandanna will be really trendy this spring. Go ahead and check them out and do not hesitate to copy all of them.
Turban Headband Scarf

Fun Bun
Scarf Maiden Braids Tutorial
Take your maiden braid to the next level by weaving your scarf, or any piece of fabric, right in. This trend-setting updo will get lots of oohs and ahhs.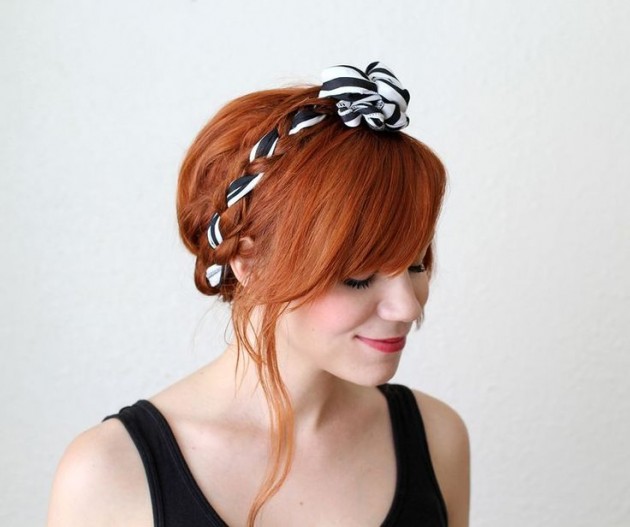 Easy Updo using Bandana
All of these hairstyles are easy to be done and they won't take much of your free time. We have chosen them in the form of step-by-step tutorials so that you can easily do them by yourself, without having to spend money and time on visiting your hairstylist saloon whenever you need a new hairstyle. Scroll down to see the rest of the hair tutorials that we have chosen for you today and do not hesitate to copy all of these braids, buns, ponytails and twists with a scarf and bandanna.
Tuck And Roll
I love the look of a 1940s-style back roll. It can be an elegant evening style or wartime factory worker casual.
Bow Scarf Braid
Start by tying a thin scarf into a bow and securing at the crown. Then, braid hair (with the scarf in one strand) and secure. Wrap the remaining scarf around the end for a polished look
The Sail Away Scarf Braid
The perfect beach combing, sun bathing, sailing and basking hairstyle. Got your scarf ready? That is all you need!
Retro Hairstyle Idea With Bandanna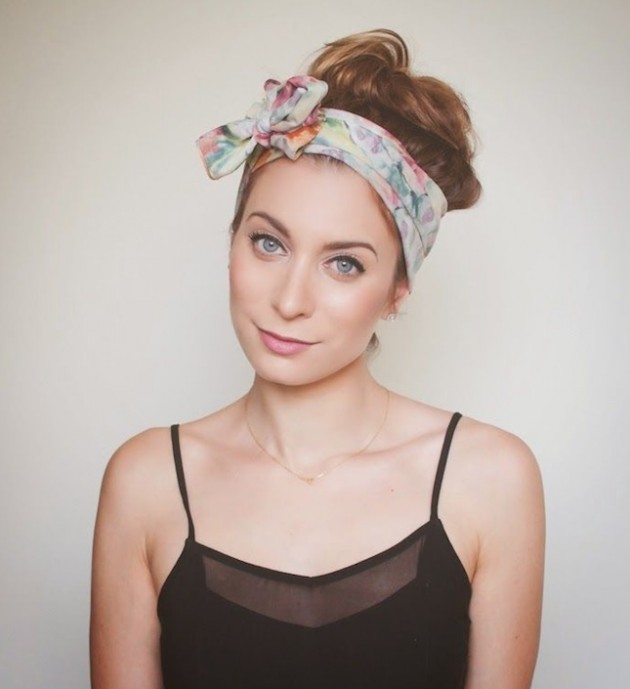 Step-By-Step Ponytail With Bandanna
Hairstyle With Bandana
Simple Headband Hairstyle Tutorial
Pin Up Hairtsyle Tutorial
The Polka Dot Pigtails
How to Tie A Turban
Thank you for reading! Enjoy in the rest of your day and of course don't forget to stay up to date with our content to find other inspiring hairstyle ideas that you can do by yourself.