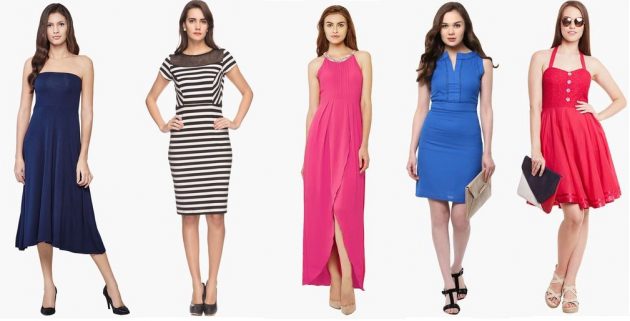 The Indian fashion industry has come so far and made avariousalteration in haute couture, which achieved some great milestones in the fashion world.
With the influence of western culture, the industry has designed some beautiful dresses that you can happily embrace.
If you are a fashion follower and western dresses are your favorite kind of things, you need to make space in your wardrobe first before you read the article.
Here are five different types of western dresses that fit your style for luxurious impact and complement your personality –
Bandeau/Tube Dresses
The dress is quite extravagance and stylish with a lot of comforts.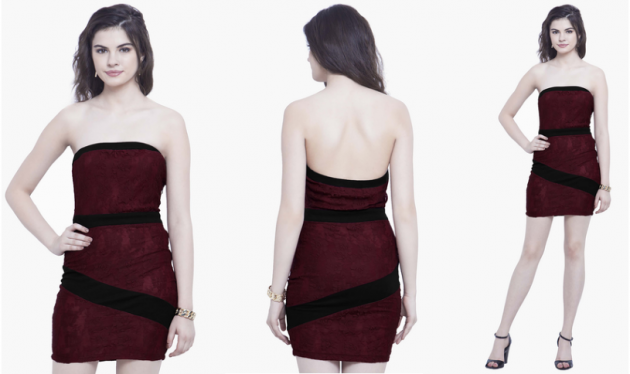 You obviously need a perfect figure to fit at the bust, or you will spoil the magic. The bandeau does not have any straps or sleeves when you wear this it feels like a tube. You can wear an adhesive lingerie or bodysuit to stay more comfortable and to look graceful.
Body Types –

best for hourglass figures

Occasions –

cocktail parties, weddings, formal dinners

Avoid the Dress –

extremeslim women, straight body
Asymmetrical Dresses
Any dress with an asymmetric hemline falls in this category. You can wear the dress on a casual day, hangout or anight out as well as the prom night.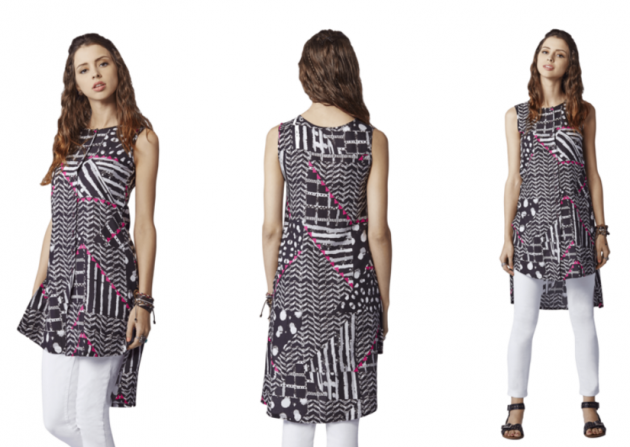 Because of the asymmetrical flare, you will look beautiful and stylish, just make sure the dress fits well with your body and draw your curves.
Body Types –

Hourglass figured women especially

Occasions –

Casual gatherings and prom night

Avoid the Dress –

Too plump figured women should avoid the dress
Tunic Dresses
You cannot expect that the dress will complement your curves because the dress is straight like a tunic. The subtle and simple choice can make people go gaga over you.
Also, if you are lazy and just do not like the whole idea of taking time to dress up then this is for you. You can wear it with a denim shirt and a nude shade while going out.
Body Types –

Women with any body type can wear the dress to flaunt her

Occasions –

A casual day out

Avoid the Dress –

Very slim figures and straight figures
Trench Dress
A trench coat in summer? Yes, you can wear it as a dress, a trench dress. The dresses are made of light fabrics and cotton, just like trench coats with huge buttons and belts. Wear this dress with a formal shoe if you are running for your office, or you can go for any formal dinner as well as parties.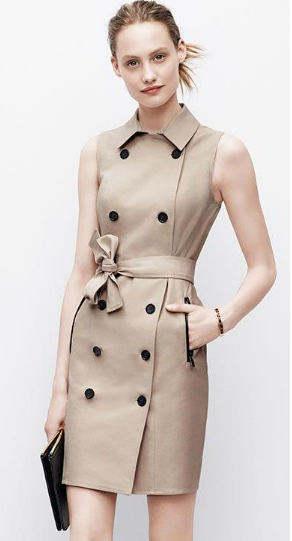 Body Types –

Less curvy and rectangle shaped body
Occasions –

Any occasion which fit
Avoid the dress –

Curvy women
Bodycon Dresses
The tight-fitting, body-hugging, and stretchable dresses are great to draw your curves and making your body shape more perfectly. Most of the celebs from the glam world adore this dress.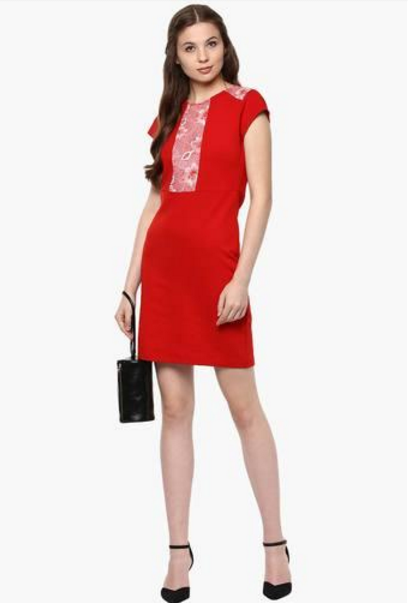 The dress is made from blended polyester, which fits tight in the hip area and the bust. The hem lengths vary, as you can go for mid-thigh or upper thigh as well as the knee.
Body Types –

Hourglass figures
Occasions –

Cocktail party, office wear, and evening parties
Avoid the dress –

straight body types
However, you can choose any of the dresses if you think you would be comfortable wearing it.The figure is just an excuse!