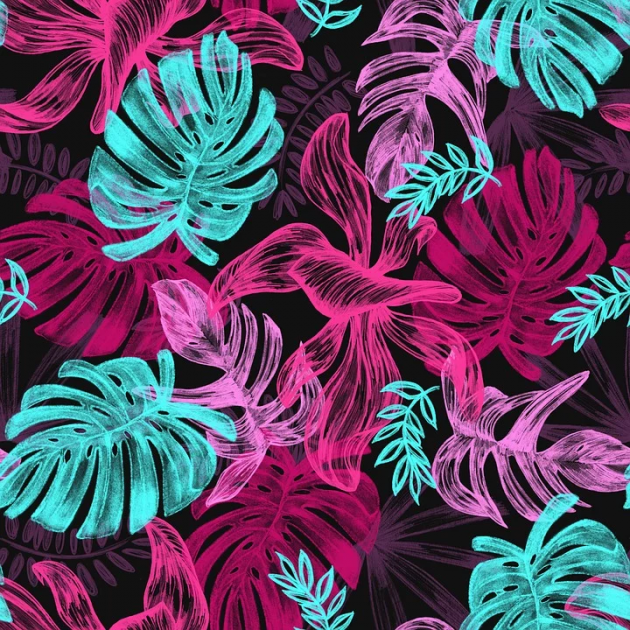 Perfectly combining different colors can be a craft that many still cannot master. Many people aim to be like professional designers who can put two or more shades together without looking tacky.
Why is it important to color coordinate? First, it helps avoid clashing and unpleasant colors. Second, it trains your mind to balance out different hues and shades properly.
This article gives you different tips, suggestions, and color combinations for various events.
#1: A Combination Using Complementary Colors
From the root word itself, complementary colors are those that look good and work well with each other. All are placed opposite to one another on the color wheel, and designers usually combine these shades if they want their clothes to make a statement without looking too loud. The typical color combos used are as follows:
Red and green: this is a popular color scheme, especially during the holidays. Many have associated red and green with Christmas, which is why you should incorporate them in your wardrobe during gatherings or parties.

Yellow and purple: both bright and loud, yellow and purple, are pleasing to the eyes when combined. Sometimes, this combo is a Halloween favorite together with contact lenses for an added effect, wherein

cat eyes are a favorite for cosplayer characters

.

Blue and orange: both colors can make a statement of their own. When designers combine blue and orange, it creates a fun and carefree vibe.
#2: A Combination Using Analogous Colors
Analogous combinations require a perfect blend of different shades of the same color, as well as incorporating one dominant hue. For example, you have an orange poncho or coat that you want to use. Picking a lighter or darker shade of orange is your best bet. Pair the two with a yellow or red dominant color to finish the look. This style is also applicable to accessories and shoes for uniformity and harmony. Also, take note that you can use clothing that is of different textures like leather, sequinned, or those that have glitters. Here are examples of analogous color combos by 3s:
Blue-green-light green

Red-orange-yellow orange

Yellow- yellow orange-orange

Blue-purple-lavender

Purple- fuchsia-red
Remember that these are strictly the two to three colors that are side by side on the color wheel. 
#3: A Combination Using Triadic Colors
Triadic colors can be tricky to locate when you check the color wheel. To make things easier, draw a triangle with equal sides. The colors which touch on the three points of the shape are triadic combinations. Although some see this combo as over the top, play with shades to make one color dominant over the other. You can start with the following combinations:
Purple-light orange-green

Blue-orange-light green

Red-yellow-blue
You can use this combination when attending events such as fashion shows, soirees, debuts, or a ball.
#4: Combinations Using The Same Color, But Different Shades
Choosing from the same family includes using different shades only, unlike with analogous combos, wherein you should have a dominant color. Having to choose a shadow can be difficult, especially for first-timers, but with continuous practice, you'll eventually find the right balance. You can start by incorporating one light and one dark shade and save a different texture for later. This type of combo is classy and harmonious, which makes it pleasant to the eyes.
#5: The Beauty Of The Ombre
Using the color combinations mentioned earlier, you'll have an easier time incorporating it in an ombre style. Ombre works in a way that there's a gradual change in shades of color from light to dark. Some designers have gone further and used even the boldest of colors. If you have a shirt, opt to pair them with pants that are the same color as the bottom color. If you have an ombre dress, choose shoes that match the base color as well. On the other hand, you may use black or white accessories and shoes. Ombre types are perfect for grand events like Christmas parties, soirees, birthdays, and reunions.
#6: The Safe Solution: Monochromatic Colors
Monochrome colors are easy to work with and very safe. Considered as a weird way to style clothes back then, monochromatic looks are one of the dominating fashion trends nowadays. Thanks to the royal family, many fans are slowly seeing that clothing, accessories, and shoes of the same color are still pleasing to the eye. Pastel colors, neutrals, and dark colors are your best bets.
#7: Balance Out Two Colors That Are Of Different Shades
If you're bold enough to try out loud colors, then you should go for it, but make sure you balance them out by using accessories that are either black, white or grey. Lively colors such as red and yellow are a typical combo that you can use at night parties or when you have events that don't use bright lights. It takes time and practice before you can fully perfect the right color combinations.
#8: Stay Safe And Play With Neutrals
Overall, if you still think you're not ready to play with colors, you can always be fashionable and in style using neutral colors. Don't believe the stigma that neutral colors are dull. In reality, these shades can make you look classy and chic just by putting together the right ones. Minimalist shades you can choose from are as follows:

White

Ivory

Cream

Light grey

Baby blue

Tan

Nude

Beige

Marine

Grey

Khaki

Olive

Taupe

Navy

Brown

Charcoal

Black

Caramel