If you watched the movie A Simple Favour then Emily Nelson has become your role model when it comes to clothing. She keeps the style business-appropriate and all her outfits look like they are tailored especially for her body. But at the same time she has a mannish style, something difficult to put together if you do not follow some guidelines. If you adopt this dressing style, when you go at the office you will transmit the others that you are the leader, and everyone will admire you. We have to congratulate you that you have decided to change your style and to challenge yourself. If you will develop a personal style, you will affirm your identity and you will become a source of inspiration for other people. Finding the right items to build your wardrobe will affect the image you build for yourself, because clothing has the power to empower you.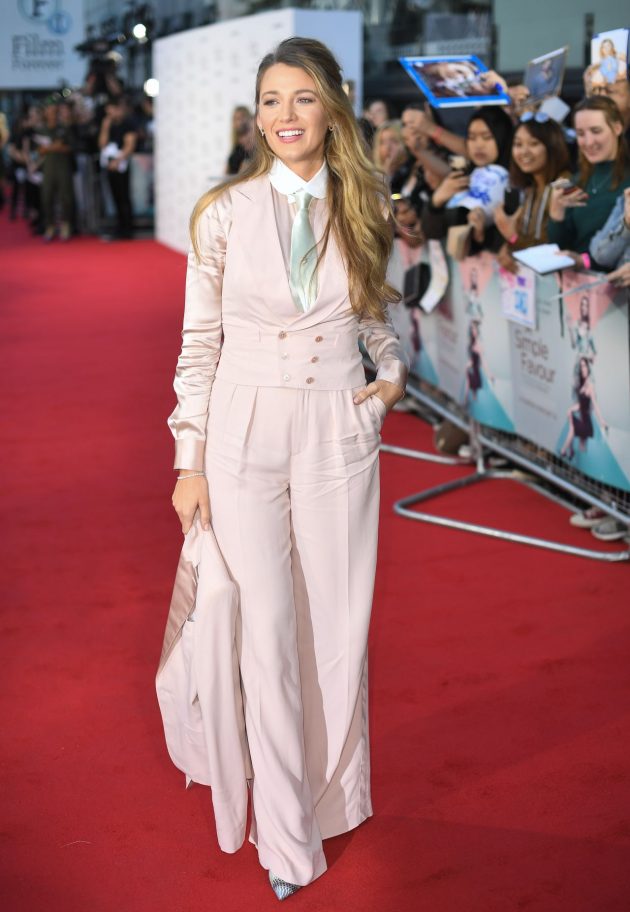 Find the right balance between being attractive and masculine
When you choose your clothing items, you have to make sure that there is a balance between the masculine and feminine sides. If you want to adopt a more masculine style, then you will also have to change the way you wear your hair and the way you do your makeup. When you wear masculine clothes, you have to care more for your hair, because it will be in focus. Make sure that your hair is always healthy and shiny. When wearing masculine clothes it is important, they to fit your size and to always be tidy and clean. There is nothing sexier than a woman dressed in masculine clothes, so make sure that your entire look creams power. Pearls are no longer part of a woman's outfit, hats, stilettos and flare pants are the new trends.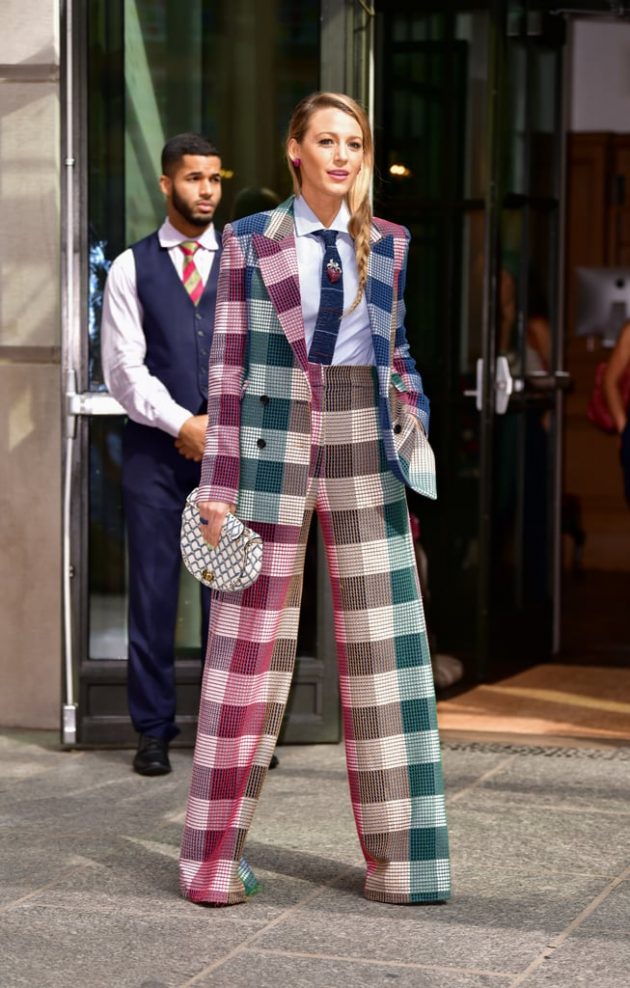 There is a difference between trendy and fashionable
The greatest fashion brands of the world promote clothes for women who have a leadership role. These clothes are classic but modern at the same time. When you create an outfit, you have to make sure that all the items go perfectly together. The suits for women are made from expensive fabrics. They are cut in clean lines that complement the assets a woman has. Your purpose is to be fashionable, so you should not think twice before spending money on clothes that are more expensive than the ones you regularly buy. The habit of wearing masculine clothes may be a little more expensive, but once you have some basic articles in your wardrobe you will be able to combine them in countless combinations.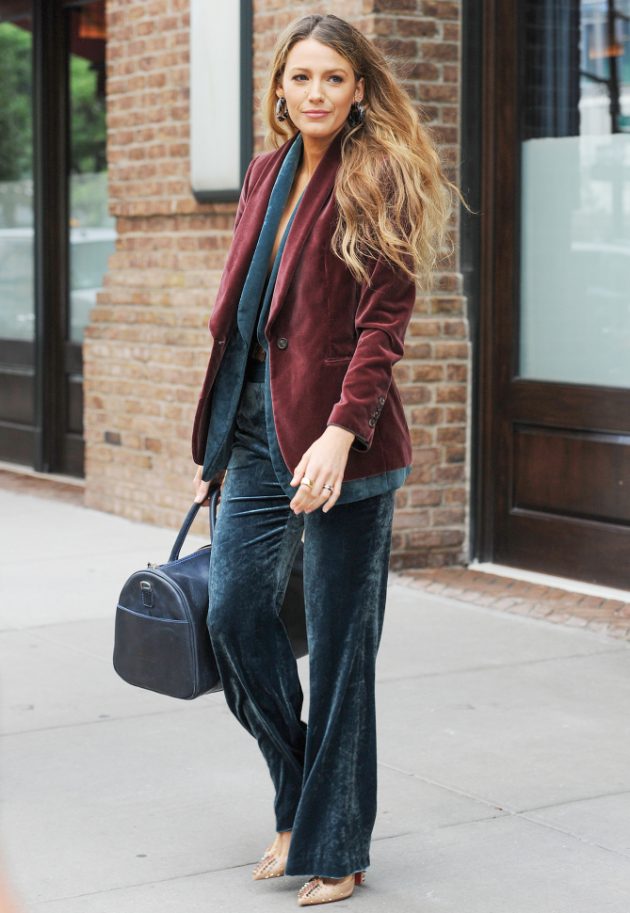 Colours are crucial
When you make the swap from feminine clothes to masculine ones, you will also learn to wear new colours. If until now you preferred pastel colours, now you will have to opt for colours that highlight your personality. Shades of deep red, blue, black and white will dominate your outfits. Combining these colours will help you create outfits that will impress through their power. Only a woman who has a strong personality can wear a masculine outfit. Pastels will make you look sensitive and girly. Your purpose is to find shades that flatter your body. Blake Lively took her character from her movie to the streets, and she manages to pull together outfits that are a true inspiration for women who do not know what steps to follow in order to make the swap.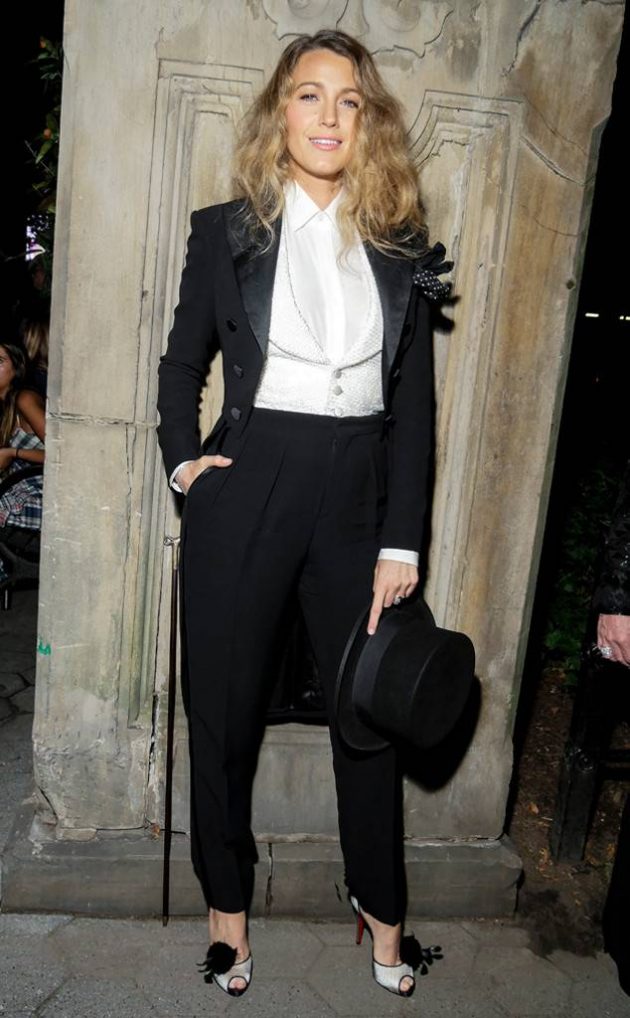 Take your outfits from day to night
The majority of women have the misconception that the masculine style is only office appropriate and they will have to totally change their clothes when having to attend a dinner. Well, the fact is that you will have to adapt your wardrobe, and with some simple accessories, you will take your masculine outfits from day to night. If you do not know where to find masculine clothes that can be worn on a night date here is a site I like for its range of Isabel Marant clothing. When pulling together her outfits Blake Lively collaborates with various designers, because she loves to play with clothes inspired by different fashion periods. Sometimes all it takes to adapt your day style for a late dinner is to refresh your makeup. A bolder lipstick and some jewelleries will get you out of trouble.
Your style should project your personality
When you change your entire wardrobe, you should make sure that you choose items that suit your personality and body type. Yes, you will have a masculine style from now on, but you should make sure that it reflects your personality. Buy only clothing items that fit you, because if they will look baggy they will not flatter your body. Also, you should decide what image you want to project when you enter a room, and put together some outfits. At the beginning, you will find difficult to decide what to wear a few minutes before leaving the house. Therefore, you should decide ahead what you want to wear and take pictures of the outfits.
You wear the clothes; do not let them wear you. Your outfits should project your personality.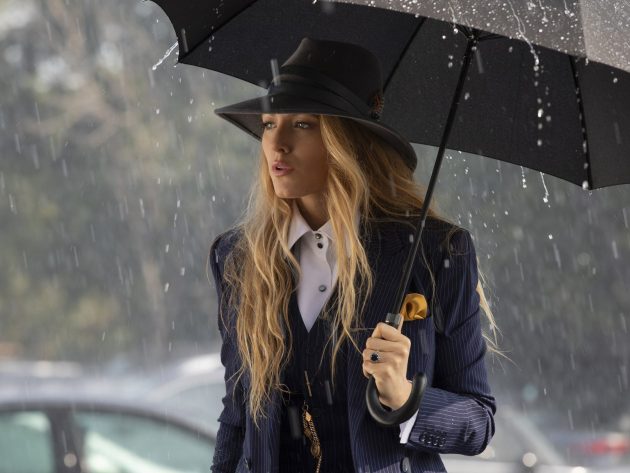 There are chances to not succeed at first
As stated before, it is quite difficult to swap from a feminine to a masculine style from a day to another, especially because you do not have the help of a fashion consultant. So, you should not lose your faith, because you will try again and again until you create the image you want for yourself. You will have to experiment with different clothing items until you find the ones that fit your personality and unique style. Soon you will find your favourite brands and everything will run smoothly from that point on. Start with your size, find clothes that fit your style. Then decide what patterns you want to sport, because not all of them will complement your body shape. Also, you should work with the colour palettes that complement your skin shade. And, finally yet importantly, you should decide upon the textures you prefer, because different textures are flattering for certain persons.