The weather during winter time gets really cold, but this doesn't have to stop you from wearing skirts, dresses and shorts. And of course you won't be wearing them on bare legs and that is why tights become a must-have part of every woman's winter wardrobe. They can be found in all colors possible, but the ones that can go well with almost everything and are perfect for the winter time are the black tights.
Whether you're going to the office, doing some shopping, or getting ready for a special date, show off your stylish side with a dress or top and skirt paired with tights this season. Below you will be able to see some street style looks that can get you inspired of how to style black tights this season. Check them out and choose which one you will copy. Enjoy!
SEE ALSO: How To Wear Leggings And Not Look Like You're Going To The Gym?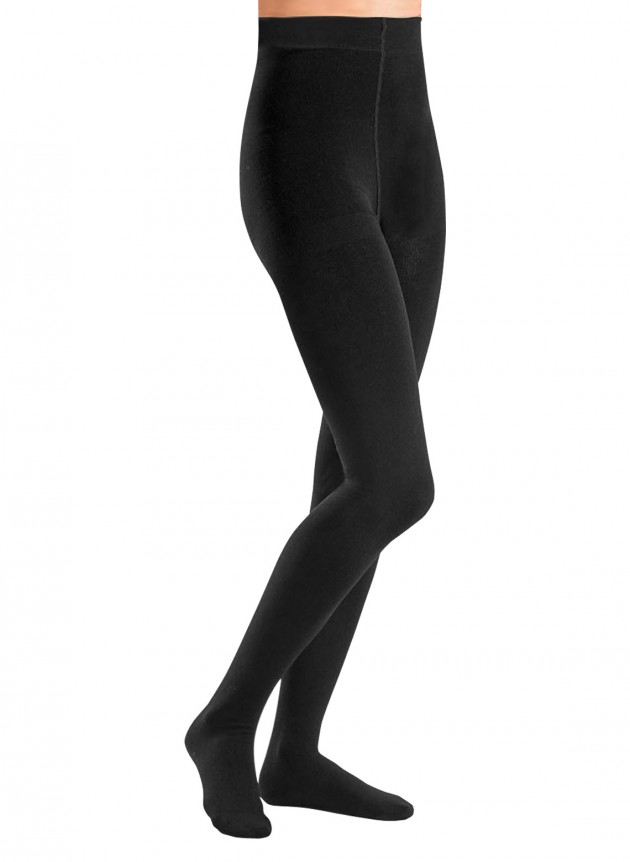 Photo via: carolwrightgifts.com
Tights can be found in versatile styles from ultra sheer to thick ones. When choosing black tights for the winter time it is better to go for the thickest ones. They will keep you a little bit warmer and also will make your legs look slimmer. Such tights are the ones with 70 denier or even higher. You may also choose some sheer ones when wearing them with short dress or mini skirt and over-the-knee boots because in such cases the boots are the ones that will keep your legs warm.
Black is a color that goes well with everything so you shouldn't find it tricky on how to style black tights. When wearing an all black combo you will of course wear black tights. But when combining them with other colors you should try to keep it balanced. Wearing black heels or boots with such tights will always look better than when styled with another color. Also, black heels or boots with black tights will make your legs appear longer. But still you won't be wrong even if you pair the color of the shoes with the one of the dress or skirt. For instance, a grey dress can look good with black tights and heels, as well as with black tights and grey heels.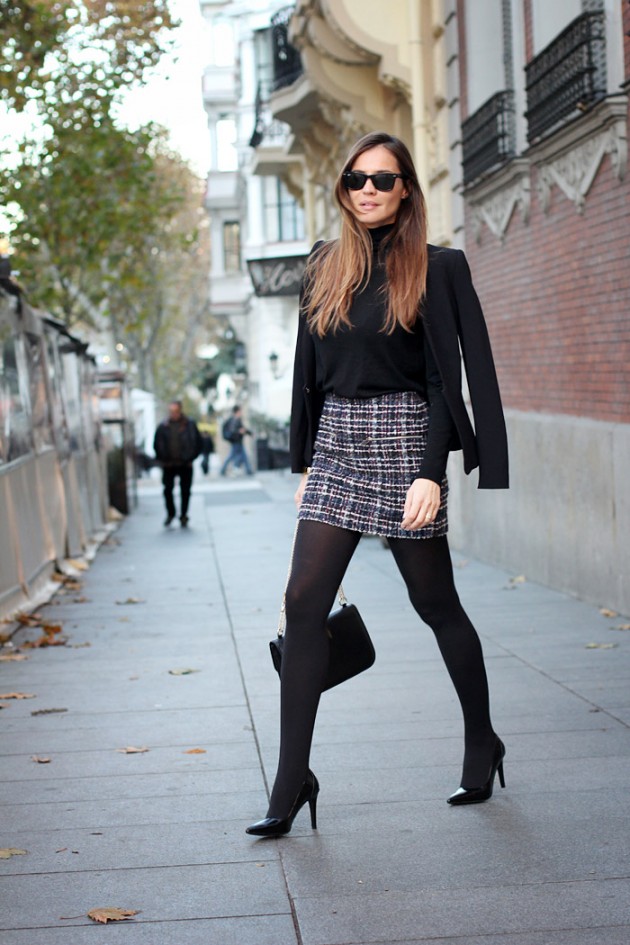 So, how do you like the above street style looks with black tights? Tell us in the comments which one is your favorite and how would you choose to wear your black tights this winter. Thank you for reading and don't forget to stay up to date with the content of Fashionsy to find many other outfit combinations for your inspiration.