Dressing well makes people feel happier, according to The Huffington Post. However, wearing the latest trends and updating your wardrobe each season is costly. ICSID reports that the average woman spends between $1,800 and $4,800 per year on clothing. Follow these tips and you can have the best fashion items without blowing your budget.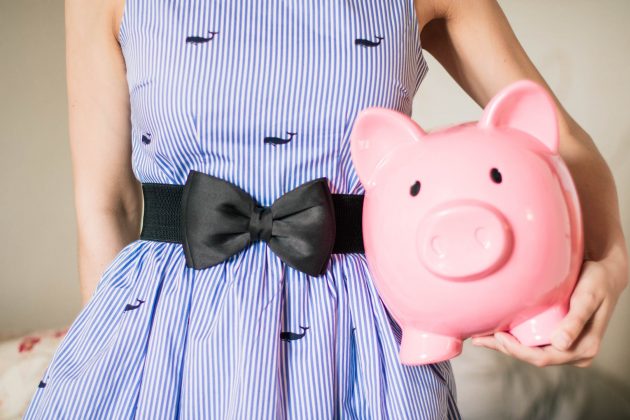 Plan ahead 
New fashion trends are announced well in advance. For example, Balmain's Spring/Summer collection is set to contain lots of sequins, while Versace will be launching lots of bright, bold colors in their Spring 2022 collection. This gives you plenty of time to save up for your future fashion choices. Review what will be big fashion trends in the future and decide which ones you like the best. You can then set aside cash each month to cover the cost of them. When the trend launches, you can use this cash to nab the items you want before they sell out, rather than racking up debt on a credit card.
Prioritize your debts 
While it's great to splash out on multiple pieces of new clothing, fashion items should be seen as a luxury. You can treat yourself to these items when more important things, such as your debts are paid off. Americans have an average debt of just under $53,000. These debts are made up of personal loans, auto loans, and credit cards. If you're a homeowner, an expert debt consolidation can help you to refinance your home so you benefit from a lower interest rate. You can use these savings to pay off your debts. Once you're back in the black, these monthly savings can be used to cover the cost of one or two new items of clothing each month.
Stick to a budget
It's recommended that you spend no more than 5% of your take-home pay on fashion items. When you're shopping for new items, have the figure you're allowed to spend in your head and don't go over it. Another way to stick to this budget is to set up a standing order into a savings account so that 5% of your pay is automatically transferred over as soon as you're paid. Make this your dedicated fashion account so that you can't spend more than what's in it. 
Staying fashionable and on-trend doesn't have to cause you money problems. This advice will ensure you look great, no matter how much cash you have.