Hey fashionistas, do you love travelling? We bet you do, because there is definitely no better thing that can make you happy than travelling. And just like anything else you do, you should do the travelling with a style. So, today, we would like to show you several Comfy Blogger Travel Outfits that can get you inspired of how to dress when you are travelling.
Fashion bloggers are definitely the ones that always know how to dress. When they are travelling from one place to another, they dress comfy, but again look great. Their fabulous trips open up loads of opportunities for brands to get in on the action, whether they're sponsoring the entire trip or just a portion of it. Most often they choose to wear jeans paired with some casual top. They can also wear some casual dress, but always have with them something to put on, such as blazer or cardigan. This is because of the low temperature in planes. When travelling, you should feel as comfortable as possible, so you can even wear some hoodie, sport trousers and your favorite sneakers. Scroll down now to see the outfits that we have chosen for you today and choose which one of the you will try to copy. Enjoy!
SEE ALSO: Trendy Early Fall Polyvore Combos You Need To See
Comfy Blogger Travel Outfits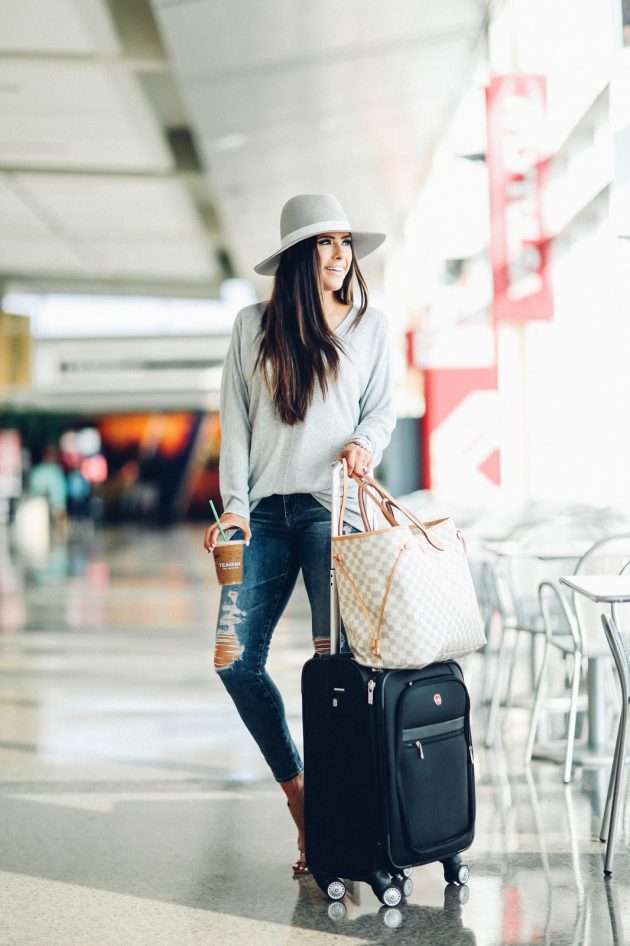 When it comes to the footwear choice, it will all depend from the rest of your outfit combo. Sneakers may be the most common choice, whether plain ones or slip on sneakers. Also during spring and summer time you can feel comfortable travelling in flats. And for the fall days. put on your favorite ankle boots that can even have some chunky heel.
Besides travelling with a single or several suitcases, you will also need a carry on bag to take it with you on the plane. There you should place all of your essential things that you will need while travelling, including passport and other travel documents, your phone, keys, sunglasses etc.
So, which one from the above travel outfits did you like the best? Tell us in the comments and make sure to always travel in style. Thank you for reading and don't forget to stay up to date with the content of Fashionsy to find outfit ideas for any occasion.