It's the season of amazing and wild prints! This DIY Galaxy Print Jeans tutorial allows you to take a step further and rock outfits that emphasize your creative side.
Leggings and pants perked up with gorgeous shades and patterns dominate the catwalk. For a dramatic, new look sport your jeans with leather jackets or loose tops.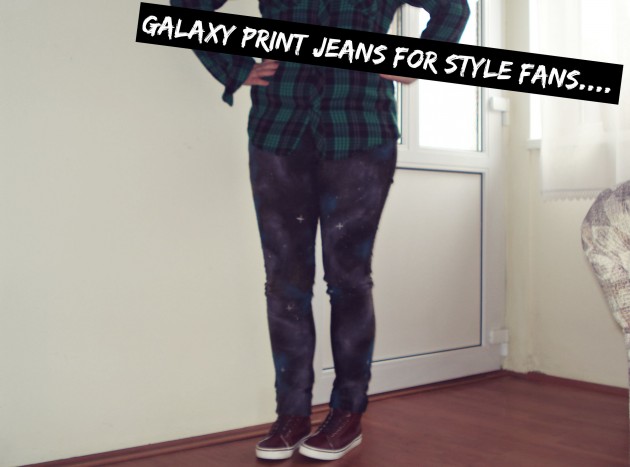 You'll need:
a tiny bottle of bleach

fabric paint (blue, light pink, creamy white)

toothbrush

a pair of dark colored jeans

sponge

paintbrush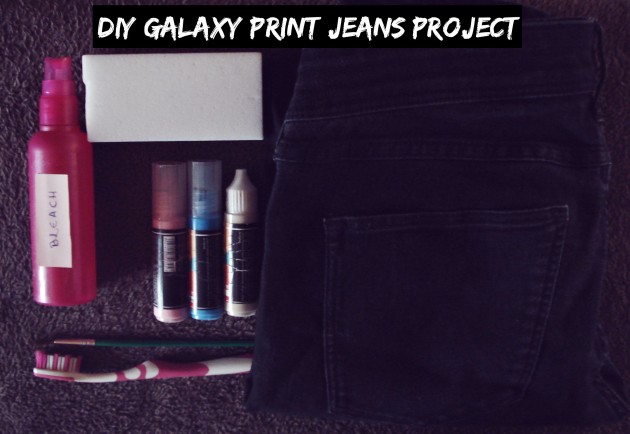 Step 1.
Spray a tiny amount of bleach on the jeans in order to create the base for the galaxy print. Wait a few minutes until the fabric dries.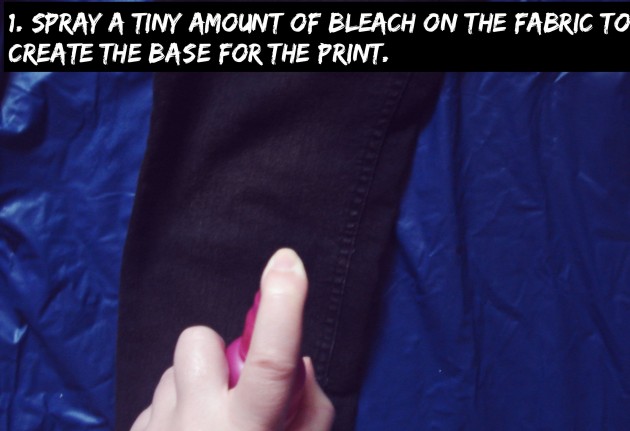 Step 2.
Dip the sponge in the fabric paint and create various spots on the jeans. Start with blue, then proceed to the next shade (light pink). Mix the various colors on the jeans with the help of the sponge.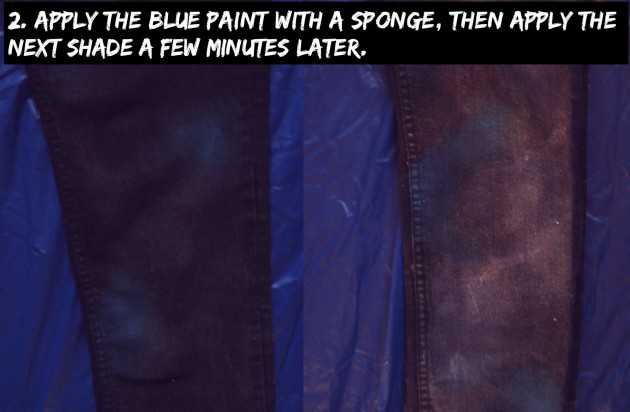 Step 3.
Use the toothbrush to apply tiny white spots on the fabric. With the help of a toothbrush create stars of the larger paint spots.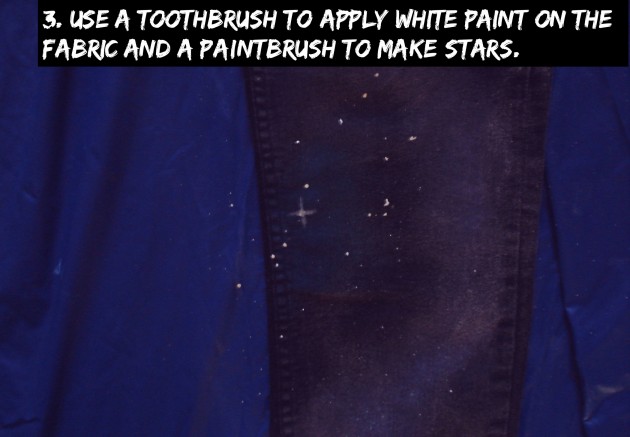 Wait until the paint dries on the front part of the pants and do the same thing on the back of the jeans a few minutes later. It's important to proceed gradually in order to create a fabulous design.