Hey my beautiful ladies!
Does a season ever pass without animal print? Hmm, I don't think so. I'm absolutely sure that you all have favorite animal print but if you want to be all in fashion this spring I advise you to add some edge to your wardrobe with striking leopard print and to let out your wild side.  In my opinion the leopard print look can never go out fashion! It's the ultimate look to go for and it can be worn at any occasion! Whether your going out with friends shopping, whether your going on a night out.
The combination of bright golden brown and black rosettes gives a look of a wild elegance. You can find skirts, coats,leggings,shirts,dresses and many, many more pieces of clothes with gorgeous leopard print  If you want to learn how to combine and wear pieces of clothes with leopard print look at the pictures below and I hope you will be inspired to create your perfect leopard look.
So, enjoy and stay up for more next time.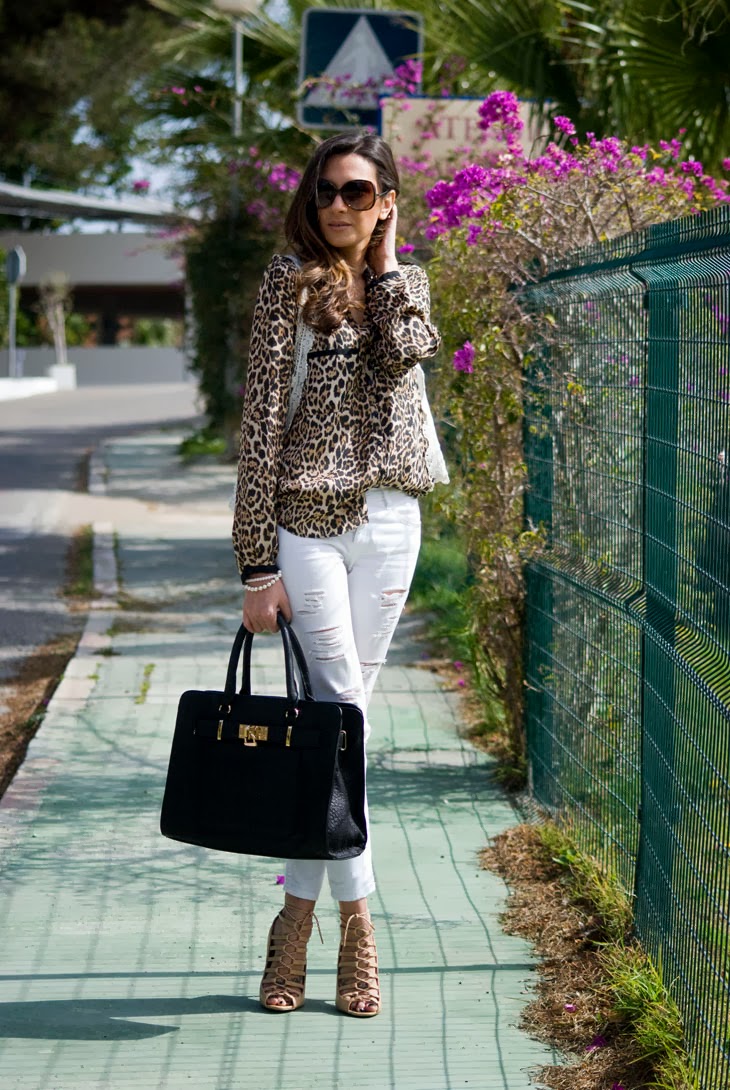 Photo via: elrincondelaspitukas.blogspot.com