Rachel Zoe once said, "Style is a way to say who you are without having to speak." It is with no doubt a universal language of expression and a reflection of our culture and history. We've built empires, worshipped designer brands and even made the devil wear Prada–all in the name of fashion.
And as for the land of the free, United States of America has a gift of diversity for it is a large melting pot of cultures and ethnicities. So when it comes to fashion, you would find anything from trendy to crazy and everything in between. You won't run out of options, I promise.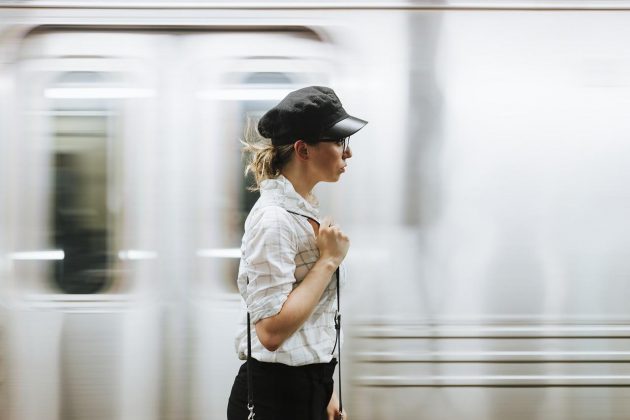 So for those who love fashion and travel, here are the best reasons to visit the United States and explore their fashion scene from the streets, shopping districts and to the weekend runways. 
New York City, NY
The city that never sleeps and shows no mercy for people with zero fashion sense. The average New Yorker rocks their chic and refined ensemble from morning till dawn. People leave their houses ready to grace the busy streets of New York as their catwalk. You would have to rethink stepping out of your doorstep in your sweatpants. Toss that aside or "you can't sit with us." 
Home to where most of the fashion giants graduated, Marc Jacobs, Tom Ford, Alexander Wang and many more, there is no denying that the Big Apple is one of the leading fashion capital of the world. Main offices of more than 900 companies dedicated to fashion are located here.
You can never go wrong with getting your fashion ideas from binge-watching Sex and the City. Plus, you may pay an actual visit to 66 Perry Street Brownstone in Greenwich village where Carrie Bradshaw, a fashion columnist, played by Sarah Jessica Parker resided in the television series.
The city also prides itself with The Museum at FIT (Fashion Institute of Technology) where it guarantees you a time travel feels trip as it showcases fashion from the 18th century to present. Getting to know more of your favorite brands like Balenciaga, Chanel and Dior will stir up your love for fashion.
Lastly, New York did not dedicate weeks for fashion for nothing! Hello, New York Fashion Week! This is where it whips up all the fashion-loving communities from all over the world! Flocked by media and more than 200,000 people, it surpassed the economic revenue of the Super Bowl, New York City Marathon and the US Open.
Bonus fact: You wanna go topless? Go ahead. It is completely legal and this city won't judge you.
Los Angeles, CA
Hollywood, Beverly Hills, Walk of Fame–this city of angels is meant for big things. Los Angeles boasts its film and entertainment industry while making sure it steps up its game when it comes to fashion. Los Angeles generated 87,000 jobs in the fashion industry, beating New York to it. Angelenos also inspired "California-cool" staying true to its trendsetting feat.
Given its record for being the second-most populous city in the United States, it does not come as a surprise that this city provides a wide set of fashion options to every style and expression you can think of.
This fast-fashion giant includes the high fashion shops at Rodeo Drive in its must-visit lineup. Rodeo Drive is one of the most recognized streets in the world with more than a hundred globally-acclaimed stores like Versace, Lanvin, Jimmy Choo, Tiffany & Co. and a whole lot more.
Your love for fashion can also be put to test in Los Angeles Fashion District as 2,000 fashion stores and warehouses line up waiting for you to delve into each one of them. Well, who can resist its 30-70 percent off retail prices? My advice? Dress comfortably. Empty your bladder. Show them your bargaining skills.
Miami, Florida
Welcome to Miami where everything is sunny and bright. Summer is forever because… why not? It's the perfect place to wear fun bikinis and summer dresses while sipping coconuts and nesting under the palm trees in their best beaches. But did you know that these beaches were once a mangrove swamp? They turned the swamp into an island we know of today as the Billion Dollar Sandbar. That's the reason why they need to replenish the sand now and then. Man-made island, people! And since they like making things so much, they also made the city's name known in the fashion industry.
Miami is also big in its luxury boutiques and top-of-the-line fashion brands making it one of the most stylish cities in Florida. Lined up with shopping streets starting with Lincon Road at South Beach where you can shop for high-end brands like Alchemist and Intermix along with H&M, Zara and Lululemon.
They also spearhead globally recognized fashion weeks like the Miami Beach International Fashion, Funkshion Fashion, Mercedes-Benz Fashion Week.
Austin, Texas
"Keep Austin weird." From celebrating Eeyore's birthday, a museum for junk, and breakfast tacos, this city in Texas stays true to its slogan. They proved that they are more than just cowboy boots and hats.
Also, there are more sunny days in Austin which gives them more days to explore their weird and playful sides. The bright and sunny demeanor of the Austinites are reflected in their fashion choices and what they offer to the fashion industry.
Austinites strut their stuff in a boho-chic vibe and a mix of vintage and the classics. They are still game for the boots, pieces of denim, rompers and all things wacky. 
Go vintage with South Congress Avenue also known as the "hip strip" where you can all find things vintage and retro. One of the great finds here is The Allen's Boots where you'll find thousands and thousands of texas-styled boots. You name it, Allen's got it. 
Austin also holds the largest fashion week in Texas–Fashion X. This event is the fourth largest in the United States and highlights the emerging designers in the city. 
Nashville, Tenessee
If you put rock n' roll and fashion together, Nashville would be their lovechild. The Music City is a fast-rising fashion destination in the United States. It's the new city to look out for as it treads the line of old cowboy boots and hats and its modern take on clothing styles.
Nashville generated 5.9 billion dollars and 16,200 jobs economic revenue on the fashion industry alone. This city also birthed a hundred independent brands which are worth of global competition. Nashville prides of Nisolo Shoes, Ceri Hoover handbags and the bohemian dress line of Cavanagh Baker, etc.
You may also discover your style in exploring deeper into the Nashville neighboorhood where it reflects the city's diverse tastes and country vibes. 
Miley, where's your Nashville party at?