COVID-19 Fashions change.
During the time of this unprecedented pandemic, masks and gloves have become an imperative protection method for the entirety of the human race. However, slowly but surely they became more than a gadget to ensure the safety of ourselves and the people around us; they have morphed into a prodigious accessory of our fashion statement. We wear them the same ways we wear hats, scarfs, watches, and wallets. Masks and gloves have effectively become fashionable items we keep in our closet and what started as white and frankly bland devices soon evolved to appease people's need to differentiate themselves from the crowd and look different. Now there is a vast array of colorful masks and gloves that we can implement with our day to day clothes in a satisfactory matching way.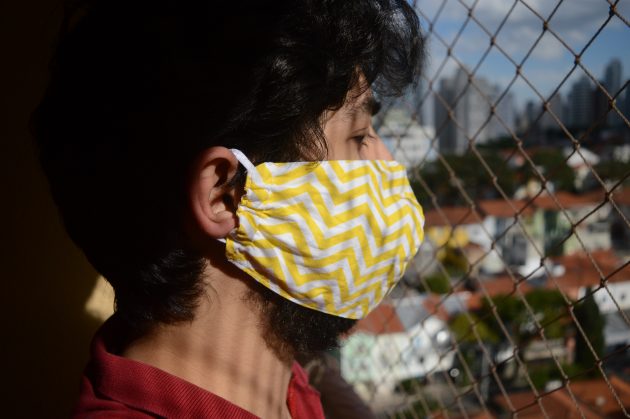 Change of mask designs
People got tired of the same white or blue one colored mask, so now we are looking something different for us to stand out from the crowds or to match with our clothes, or just to look cool. Because we have to wear them, why don't we wear them with style?
Many of the mask creators decided to treat the masks as a piece of clothing, so they started to design it as it. Started adding more color to them, target the children's fashion line with bright colors. Teenagers are more into crazy shapes and many colors and for the adult, classic or casual one color masks.
Masks for weddings.
Fortunately, this devastating pandemic failed to prevent people from embarking on the most important journey of their lives; to pursue their happily ever after with the love of their life. Most little girls spend their upbringing dreaming of prince charming and envisioning their wedding; and while the masks were not in anyone's plans, designers have created remarkably unconventional masks manufactured for brides on their big day.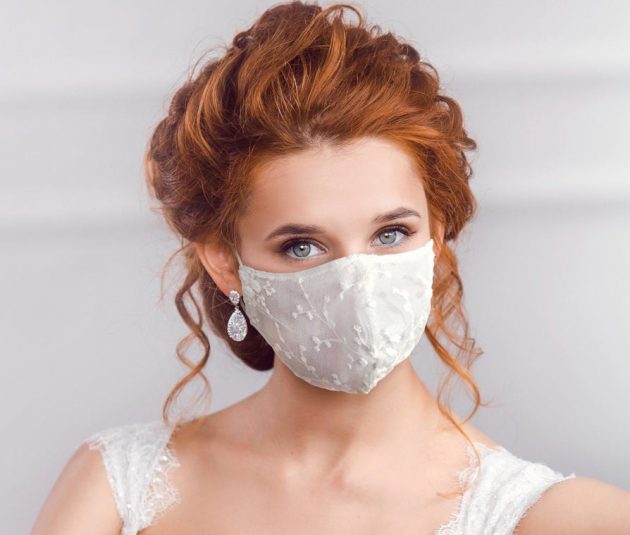 Besides the color design, quality and material use are very important. The better dense fiber is the better quality is produced. The masks are usually created with cotton-blend fabrics and antimicrobial. Not only fashionable, but reusable, washable, and comfortable wear.
Medical gloves as an accessory
Not only masks but they are also focusing on the gloves that we wear, to stay protected and interesting at the same time, to match up with the street fashion, kids fashion, classy and to follow up many other trends.
The glove materials are many, latex disposable gloves, Nitrile gloves, disposable PVC gloves that are unfortunately not reusable. But fashion designers are coming up with new ideas. Still, you can find them in different variations.
Face shields as additional wear
Face shields are also additional wear that some people prefer than the masks and say that is better for your health, so we can't wait to see what the clothing designers will do to make them more stylish.
Fashion for everyone, no matter what.
Fashion designers can go wild with their imagination so there is always something for everyone, so if it's for pandemic or pollution, don't worry, you can still stay fashionable and cool.
Clothes are an expression of ourselves and our characters, it gives us confidence in the way we walk, talk and hold ourself and because of the unwanted situation that we are in, we need to remember to stay healthy and fashionable and the same time and to try to get the best of what life can offer.