Sundays are always special for Christian families. It's a time to get together after a long week of work and school. For devoted Christian people, Sunday is their day of worship. They use it as a day to reflect, pray and thank for the many blessings that they receive. Because it's a special day, people are expected to be in their best behavior. More importantly, churchgoers need to attend the Sunday service in decent clothing.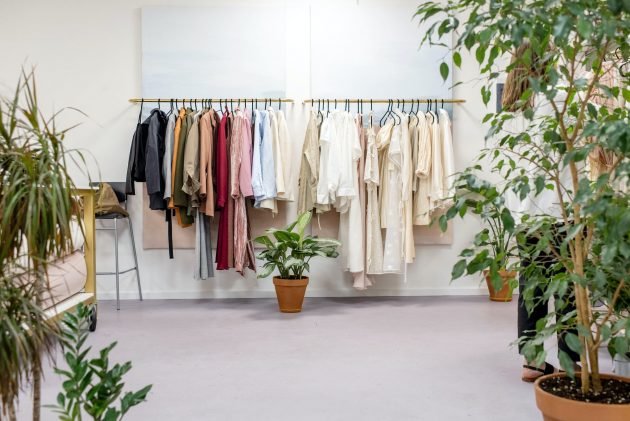 Not sure how you can style yourself? Below are simple but amazing fashion styling tips for both men and women who religiously attend Sunday mass.
Pick clothing and footwear that fits you well
The last thing you want to worry about is wearing a pair of pants that feel too tight around the waist or dresses that look too short. When you pick a piece of clothing to wear, try to fit them first at least a day before you wear them.
This will help you fix potential issues or perhaps choose a better option. If you're a woman, you can try wearing modest clothing. Modest dresses are one of the many unique dress styles used by female churchgoers.
If you're a man, you can wear traditional church clothing such as a coat and tie or a dress shirt. You can style your Sunday Best clothes with a pair of Brogues or Oxfords.
Be tasteful when selecting a palette
While a lot of churches aren't very strict with the colors of their attendees, it's still important to be extra tasteful when choosing the colors you wear. This will help you avoid drawing attention to yourself. It can be a bit uncomfortable when you know that people are staring at what you wear.
Go for neutral colors such as white, beige, grey and black. These are easy on the eyes and they are very easy to mix and match with all the things you have. You can also wear printed tops, blouses or dresses as long as the design doesn't look too glaring or flashy.
Don't focus too much on the aesthetic
Yes, it's expected for you to dress well when you attend the mass. However, you shouldn't focus all your energy on selecting an outfit. As much as possible, you should concentrate on coming to church dressed in sincerity and humility.
The outfit you wear should also never hinder you from attending to your usual church responsibilities or tasks. Moreover, the clothes you wear should be extra comfy. This way, you get to stay in church for as long as you need.
Invest in high-quality shoes
It pays to have a pair of good quality shoes, regardless if you're a man or woman. This is because your shoes can heavily impact your self-esteem as well as comfort. If you mostly dress up in formal clothes, then it's highly recommended to invest in a few pairs of formal footwear.
For women, you may opt for dress shoes such as ankle strap sandals, low wedges, slingbacks, kitten heels, and convertible loaders. For men, you can wear formal footwear such as tassel loafers, brogues, oxfords, lace-up shoes, derby shoes, and monkstraps.
Less is more when it comes to wearing accessories
A lot of women wear all sorts of accessories in order to jazz up their outfits. However, there are some instances when they wear too many items all at once. If you're guilty of committing the same fashion crime then you should consider changing how you style yourself with accessories.
Focus on using only a few pieces especially if the outfit you're wearing already comes with adornments such as sequins, glitters, and beads. If you're a man and you want to wear a tie around your neck, make sure that its design doesn't clash with the color of your suit and dress shirt. If you want to wear other accessories such as wristwatches, necklaces or rings, see to it that they match whatever piece of clothing you wear.
Sundays are considered a holy day especially to Christian families, regardless of where they are in the world. Dress up the best way possible when you attend the Sunday service by following the tips provided.