It's more important than ever to prioritize self-care and treat yourself to some much-needed relaxation. With an increasing focus on wellness, med spas have become a popular destination for those seeking to rejuvenate their appearance and overall well-being. At these tranquil havens, you can indulge in a range of treatments that will not only leave you looking fabulous but feeling refreshed and revitalized.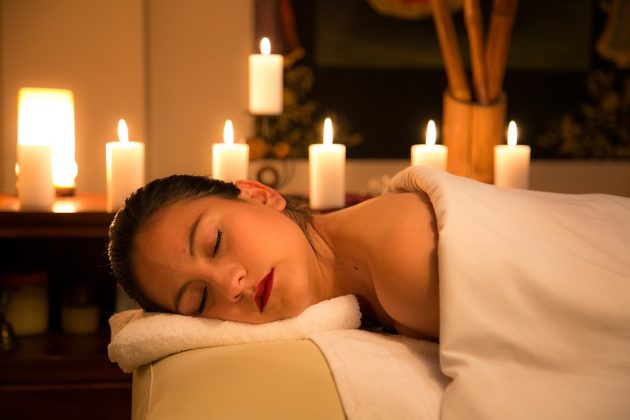 In this blog post, we'll explore how med spa treatments can help you look and feel your best.
Experience Next-Level Pampering
If you're looking for a comprehensive med spa experience, look no further than Plano's Premier full-service Med Spa. Offering a wide array of treatments, from facials and massages to injectables and laser therapies, this luxurious facility caters to all your aesthetic and wellness needs.
The expert staff and state-of-the-art technology ensure you'll receive the best care possible, leaving you with a radiant glow and renewed confidence.
Rejuvenate Your Skin With Facials And Peels
Facials and peels are excellent treatments to refresh your complexion, address skin concerns, and maintain a youthful appearance.
They can help to exfoliate dead skin cells, unclog pores, and stimulate collagen production. This process reduces the appearance of fine lines, wrinkles, and acne, resulting in smoother, healthier, and more radiant skin.
Relax And Unwind With Massages And Body Treatments
Massages and body treatments are the perfect way to release tension and relieve stress. These treatments not only help you unwind but also offer numerous health benefits, such as improving blood circulation, enhancing lymphatic drainage, and boosting your immune system.
In addition, various massage techniques and body treatments, like hot stone or aromatherapy massages, can be tailored to your specific needs and preferences, ensuring a truly personalized experience.
Achieve A Youthful Appearance With Injectables And Dermal Fillers
Injectables and dermal fillers have become increasingly popular for their ability to smooth wrinkles, restore volume, and enhance facial contours.
Botox, Dysport, and Xeomin are all neuromodulators that work by relaxing the muscles responsible for wrinkles, while fillers like Juvederm, Restylane, and Sculptra help to plump and volumize the skin. These non-invasive treatments provide immediate results with minimal downtime, making them a popular choice for those seeking a more youthful appearance.
Say Goodbye To Unwanted Hair With Laser Hair Removal
Laser hair removal is an effective and long-lasting solution to unwanted hair. This treatment uses targeted laser energy to damage hair follicles, inhibiting future growth.
Suitable for most skin types, laser hair removal can be performed on various areas of the body, including the face, underarms, bikini line, and legs. With a series of treatments, you can achieve smoother, hair-free skin, saving you time and effort on daily grooming.
Eliminate Stubborn Fat With Non-Invasive Body Contouring
Non-invasive body contouring treatments like CoolSculpting, SculpSure, and EmSculpt have revolutionized the way we address stubborn pockets of fat. These advanced technologies work by destroying fat cells, which are then naturally eliminated by the body.
With little to no downtime, these treatments can help to sculpt and tone your figure, giving you the confidence to flaunt your best self.
Refresh Your Look With Laser Skin Resurfacing
Laser skin resurfacing is a powerful treatment that can address a range of skin concerns, including sun damage, uneven skin tone, and scarring.
By stimulating collagen production and promoting cell renewal, this treatment can dramatically improve the appearance of your skin, leaving it smoother, brighter, and more youthful.
With various laser technologies available, such as fractional CO2 and erbium lasers, a customized treatment plan can be tailored to your specific needs and desired results.
In Conclusion
Med spa treatments offer a holistic approach to wellness, addressing both aesthetic and emotional well-being. By taking the time to pamper yourself and invest in your self-care, you'll reap the benefits of improved confidence, reduced stress, and a more radiant appearance. So, why not treat yourself to a med spa visit and experience the transformative power of self-care?