Picking a wedding suit is a memorable event that is important to get right. It's something you will only experience once.. hopefully.
Back in the day practically all the attention and budget was allocated to designing an amazing outfit for the bride. Whereas nowadays it is equally important for the groom to find a suit that is worthy of the big day.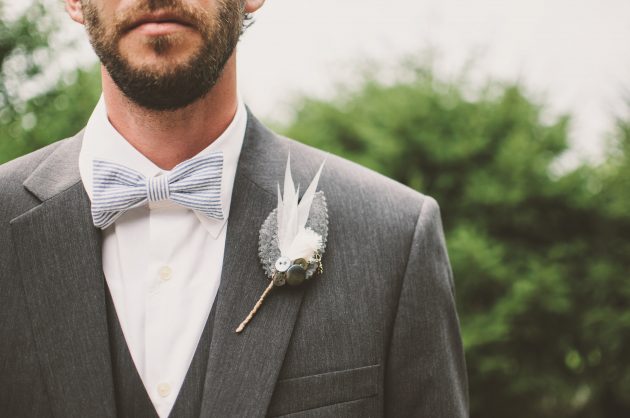 However, like most things wedding related, there isn't a set blueprint for how to navigate the wedding suits process. Especially when it comes to money. Why? Because there are a number of different routes you can take, at varying price points. These are largely determined by quality of the fit, but also set in accordance with other factors, such as fabric performance and brand affinity.
So we are here to provide you with a definitive guide for picking a wonderful wedding suit that sits within your budget.
OFF THE RACK (OTR) £130 – £500
Despite the steady demise of the high street retail space, it is still a good place to start if you're in the market for a cheap suit. Off the rack suits do range quite heavily in price, but generally you'll be able to find a semi-decent design that doesn't set you back that much. Especially if you're planning to get married in the summer and are looking for something simple, lightweight and slim fitting. However, the high street is heavily influenced by trends, so the designs may not suit your body shape or match the theme of your wedding.
DESIGNER (OTR) £500 – £1500
To us this category doesn't make much sense at all. Whilst the allure of big brands is tempting, we believe that a suit is a highly personal item. The best you can expect from this bracket is alterations on a ready-made suit. Suits are generally not heavily branded so this shouldn't play a big part in your purchasing decision. Overall, the suits in this bracket are generally overpriced and while you may receive a higher quality of service than on the high street, the end product won't fit well enough to justify the price tag. People won't know if your suit is Gucci, but they will notice if it doesn't fit properly.
BESPOKE
We would highly recommend doing things properly and getting a grooms suit that is designed for you, and your wedding. In the past the bespoke category has come with a hefty price tag, but nowadays the prices range greatly. Over the past five years we have seen the emergence of a handful of credible alternatives to Saville Row that offer true customisation at a very reasonable price. You will have the opportunity to design your suit down to the very details, from the fabric to the overall structure. Find something that fits you, after all everyone is different. Except me – my mother says I look exactly like Brad Pitt.
So go forth and pick your wedding gear, with the confidence that will find your match.