One of the must-have piece of outwear for the fall time is the trench coat. This type of coat is more like a timeless classic and can never really go out of style. It can be found in versatile styles and colors and there is definitely a coat for everyone's taste. Black and camel are the most common color choices. But if you wish to stand out from the crowd this fall, you may choose some coat in some vibrant color. Or how about you look for some printed trench coat?
Yes fashionistas, printed trench coats are having a moment this fall and they can definitely make a statement. They are many of them to choose from, so there is definitely a coat for everyone's taste. From stripes to large flowers, tribal to leopard, as well as some abstract patterns, printed trenches were spotted everywhere. Fashion bloggers love wearing them and today we ahve chosen several of tehir gorgeous looks. Check them out and get inspired to get some printed trench coat for this season. Enjoy!
SEE ALSO: 17 Ways To Make A Statement With Printed Blazer
Fashionable Outfits with Printed Trench Coat
The key in styling printed trench coats in the right fashionable way lies into keeping the rest of your outfit simple. They can look great when worn with some monochromatic outfits. For instance, an all black outfit can look less boring when styled with some printed trench coat instead of some black one. Also, these coats are often styled with some combo of different colored pieces of cloth. Printed coats can also look great when worn over some plain one colored dress.
As you can notice, printed trench coats can be quite versatile. Besides the print they can also differ in the style of the coat. They can be short or long, fitted or loose, with or without a collar etc. Make sure to find the one that suits you best, so that you can draw some attention this fall.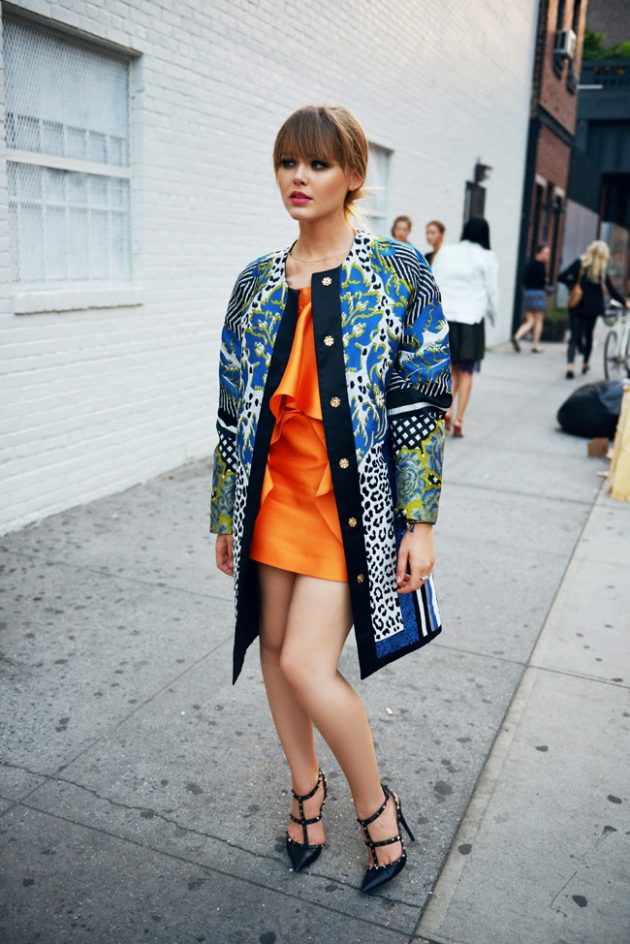 So, which one from the above outfits did you like the best? Tell us in the comments and let us know what kind of printed trench coat you will love to wear this fall. Thank you for reading and don't forget to stay up to date with the content of Fashionsy to keep up with the latest fashion and beauty trends.