Laminate is one of the most popular flooring choices for British homeowners and we can't see it going out of fashion any time soon. It's not surprising us Brits love it so much, it's cheap and cheerful, easy to clean and maintain, durable and looks so much like natural products such as stone and wood. Since it's creation in the 70's, it has gone from strength to strength and it's only getting better.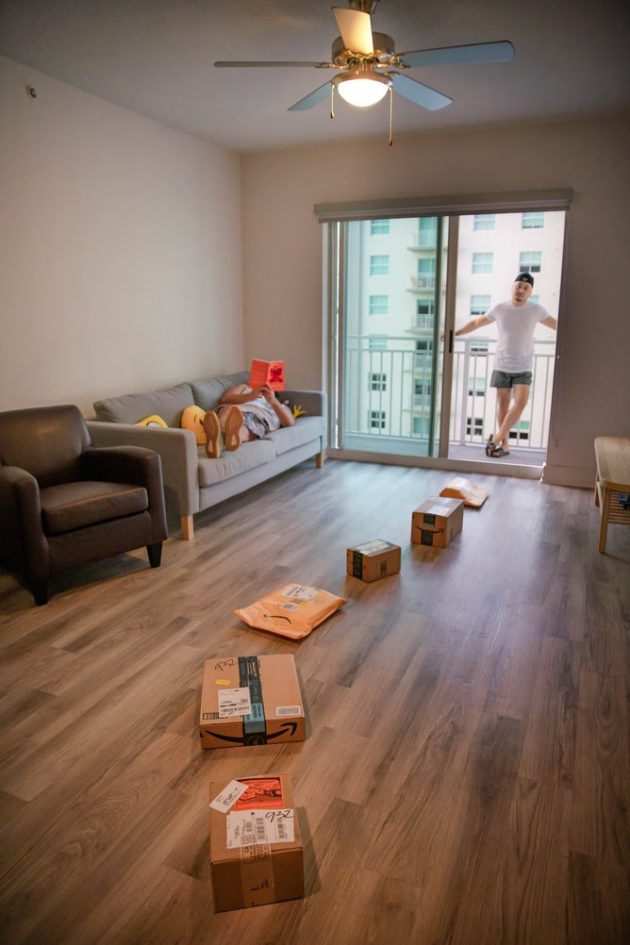 Although it's true that laminate is highly durable, there are some practical measures we should take to keep it in tip top condition. No flooring requires no maintenance, so it's best to get clued up before you splash the cash! Here's the ultimate guide on how you can make the most of your gorgeous new laminate floors!
Picking Up the Bits
It's inevitable that your flooring is going to have dirt and debris dropped on it, especially if you come from a busy family household! Don't think that you have to take extra special measures when you're doing something as simple as vacuuming or sweeping! Although laminate doesn't harbour any extra dust or debris, it's best to host a daily sweep to prevent those annoying stones or dirt which can end up scratching if you're not careful – the last thing you want when you've just paid out for a new floor! It is also worth paying attention to what brush or vacuum attachment you use, as they can scratch or cause the floor to lose it's shine. Try removing large pieces of debris by hand to reduce the risk of scratching.
Mopping
As boring as it is, we all have to mop our floors! The good news is that laminate is naturally resistant to water, but too much of it can cause it to warp and move causing inversible damage!
Therefore, to avoid disappointment we'd clean any spillages away as soon as possible and don't mop too wet and never use a steam mop! There's nothing wrong with soapy warm water, but if you're really wanting to go to town to protect your laminate floors then you can get specialist floor cleaner. Mop against the grain if you can too, as this will reduce the appearance of streaks!
Stains
A taboo word in any sense, but especially when it comes to flooring! Sometimes sheer elbow grease isn't enough to remove stain, and more drastic and specific action is needed for those stubborn ones– so don't panic if you think it's permanently stained!
If the stain is caused by food or beverages, start by removing any surrounding debris and make sure this is done as soon as possible to minimise any potential damage.
With scuff marks, use a dry cloth to wipe it then get a microfiber mop and cleaning solution.
For oil, makeup or ink a little more help is necessary. Add a touch of acetone to your cloth and wipe up the residue.