There's nothing quite like the feeling of pulling off the perfect get-together with friends, but creating that magic night isn't always easy. That's where cocktail parties come to the rescue. The combination of drinks, bite-sized food, and dressy attire is an irresistible (and inexpensive) way to make sure your guests have the time of their lives.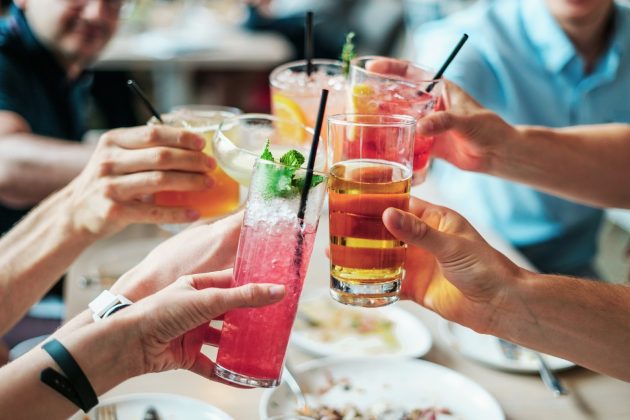 If you're wondering how to make your cocktail party a success, then you've come to the right place. This article contains all of the ingredients it takes to make your party perfect while keeping it classy. Check it out!
First Things First
There's no such thing as a party without food. While the cocktails are the main draw, your guests need something to eat while enjoying their drinks. Hors d'oeuvres and cocktail parties go together like peanut butter and jelly, here's why.
First, hors d'oeuvres are small and therefore snackable. It's easy for your guests to pick up with their hands, enjoy a few bites, then have their hands free again to greet and socialize. They also help keep people from overeating, which leads to an uncomfortable bloated feeling.
Second, they're a lot cheaper than you might think. Since everything is bite-sized, you can splurge a little on something like caviar or finer meats and cheeses. There are no rules about what type of foods are served, either. If an assortment of parade-style candy suits your fancy, then check this out.  
All you need is variety. Give your guests six different kinds of hors d'oeuvres, with two plates of each to choose from. If you're planning a larger gathering, prepare eight to ten types instead.
Picking a Theme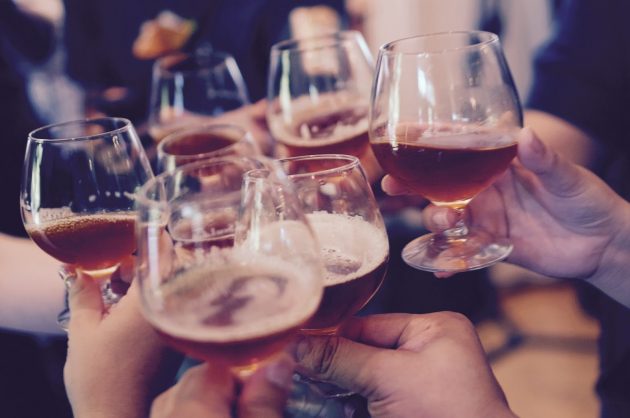 This step is easy. Each party needs a theme. You could make it a black-tie affair, encourage classic outfits from the 1920's, or simply tell everyone to dress up a little bit. How formal the attire should be is entirely up to you. If you need something snazzy to wear, check out these Azazie cocktail dresses.
Stocking the Bar
It might seem impossible to tell how much each guest will drink and what cocktails they would like best, which is where most party planners make the mistake of buying too much. If you don't mind having plenty of extra bottles for yourself later, then that's fine. However, you can approximate how much liquor you'll need.
First, let's look at the numbers:
The average cocktail party guest downs two drinks within the first hour, then one drink every hour afterward.
A one-liter bottle makes about 22 mixed drinks.

For non-cocktail drinkers, one bottle of wine is quickly split between eight people.

For champagne, a 750ml bottle fills six glasses.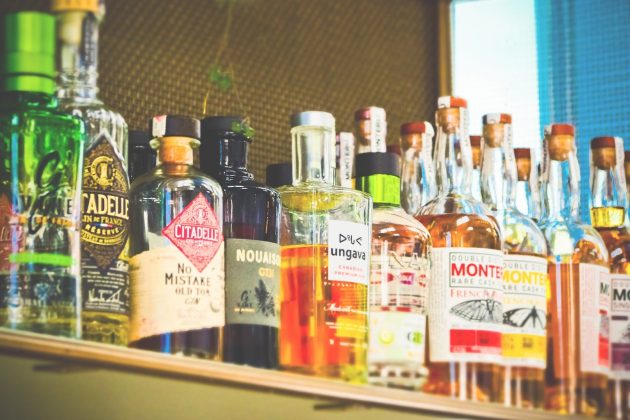 Depending on the number of guests in attendance, you can use those facts to get a good idea of how much booze to buy. Keep in mind that you'll need to pick up several different types of mixers, liquors, and garnishes. You can keep things simple with lemons, limes, and cherries, picking up half the amount of your guest list for each item.
For ice, just imagine that each guest will consume one and a half pounds. This includes drinks, ice baths for wine, and chilled shots. If your friends are heavy drinkers, load up on vodka, rum, and beer. These tend to be the most popular options.