The hot weather is officially here, which means that sandals should be part of our everyday outfits. There are many of them to choose from, and that is why you can never have enough pairs of them. Among the most popular types of sandals for this summer are the ankle strap sandals and today we would like to show you how you can wear them.
Wearing ankle strap sandals is one of the summer sandal trends that you should definitely try to pull off. This type of sandals can be found in versatile styles and colors and can be part of versatile outfit combos. You can wear them as part of your street style looks, office attire, at some cocktail parties and other occasions. This type of sandals are quite comfortable, since the straps on the ankles provide great support when walking. Just make sure to keep those straps comfortable so it wouldn't end up digging into your ankles tightly. Here are several outfits with ankle strap sandals that you may love to copy. Enjoy!
SEE ALSO: Summer Outfits With Wedge Sandals That You Will Love To Copy
Stylish Outfits With Ankle Strap Sandals
Ankle strap sandals can dress up your most casual outfits like denim jeans, overalls, basic t-shirts, tank tops etc. They will look great with some cropped pants or culottes. And when wearing them with jeans and pants, you can cuff them to show off your ankle strap sandals with style.
Ankle strap sandals are also type of sandals that you will love to wear with dresses, skirts and shorts. They look great with mini skirts and dresses. Ankle strap footwear can somehow cut the leg line, so there are not really preferable with midi skirts or dresses. But if you still want to wear them you can opt for some nude ones. The straps can vary too, but you should prefer to wear some broader straps because they won't cut into the skin as you stride like the narrow ones will. Such straps can also look more look on larger ankles.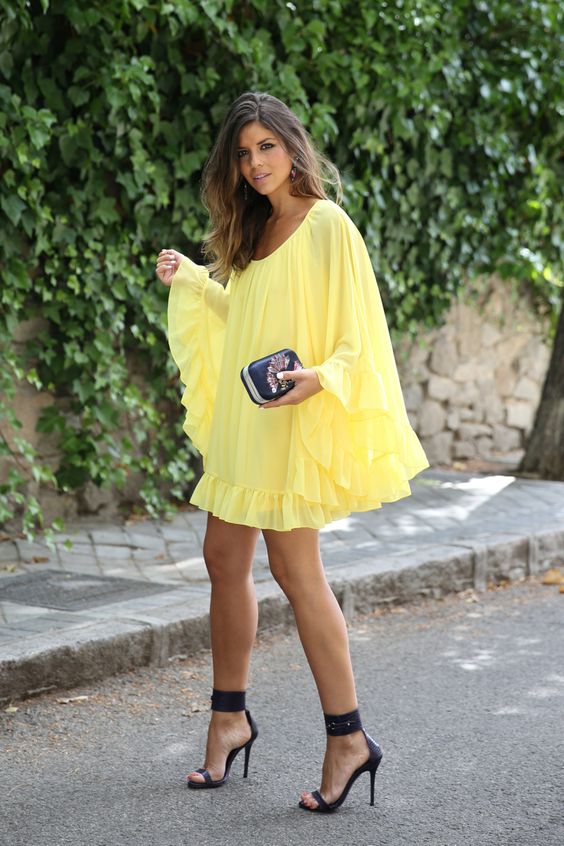 Photo via: trendytaste.com
Ankle satrap sandals are one of the trendiest sandals that you should wear this summer. Tell us in the comments which one from the above ideas did you like the best. And of course, don't forget to stay up to date with the content of Fashionsy to find many other fashion and styling tips.