Working in the fashion industry seems to be extremely prestigious and rewarding. We imagine the ephemeral and magical world of beauty and luxury without having the slightest idea about what hides behind this veil of magnificence. However, despite everything, fashion continues to attract more and more youth who dream about a successful career in this industry. 
The fashion sphere is a gigantic mechanism and it's pretty hard to get inside. A good recommendation letter can become an additional point for choosing you over hundreds of other candidates. But how do you write a catchy recommendation letter? Should you ask an essay writing service like Essay Shark to write it for you? Are there any courses that teach this skill of perfect writing? Today, we are going to review the aspects of creating a letter of recommendation in the fashion industry. So, let's take a closer look.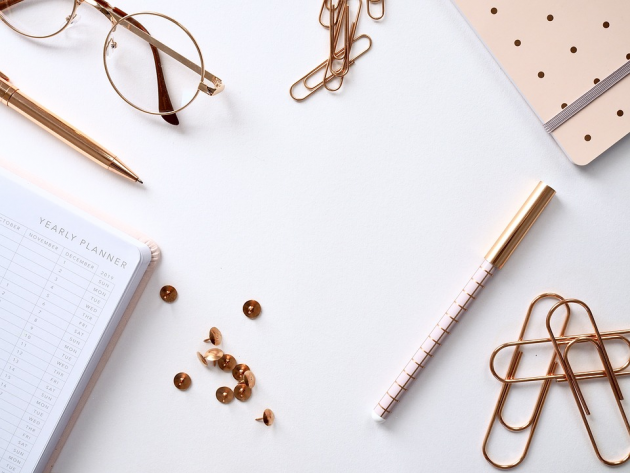 The essentials of writing a recommendation letter
A recommendation letter is often the final point that influences the decision. We can create wonderful cover-letters and CVs where we describe ourselves in the best light. However, the letter of reference can either prove or destroy your reputation. 
According to Forbes, Recruiters prefer getting recommendation letters from managers and peers to dig deeper into your personality. So, choosing the right people from your network is the first step you should take. That's why it's vital to build a strong network of connections. If you are a post-graduate and you are applying for the first job, don't hesitate to ask your professors, fellow students with whom you have been working on projects together or even managers from a part-time job. Soft skills play a huge role nowadays and those people can describe yours. 
Clearly, you can't ask the letter of recommendation yourself and just ask the required person to sign it. However, I've been in such situations when people I asked to write it, offered me this scheme as they had no time to do this. We shall stick to the classical model of creating this document. You can guide your manager or peer and give a hint on what should be mentioned. To make his or her life easier, you can even offer a structure of a letter to stick to. If you happened to be in the situation when the person refuses writing anything, suggest bringing him a ready-to-go text where he or she would only need to add something or vice versa. Keep in mind that your reference must be real. Don't turn it into a sophisticated story of your greatness. 
Components of a recommendation letter
As we have already mentioned, every document has a structure and a letter of reference is not an exception. Typically, it's one page of text written on a branded template. It can be either send via mail or e-mail. Now, let's dive into the elements of the document: 
The information about the company, date, the addressee and the addresser;

The main body describes the relationship with the candidate: the period they have known each other for or have been working together, responsibilities, soft skills, abilities, qualifications, creativity, intelligence, results of accomplishments, personal impressions about the employers personal and professional skills. The main body can include several paragraphs. The last one should state why the referee believes this candidate is a perfect fit for the position; 

The conclusion with the information about the referee. 
Mind, that employers frequently prefer calling or even meeting people who gave you recommendations. Therefore, make sure there is a paragraph with an offer to answer any questions or discuss any details an employer might have. A quick call may become a life-changing point in your career. 
The Employment in Fashion Industry
The fashion industry is not only about gorgeous models with perfect parameters and glorious designers who create dresses celebrities wear on the red carpet. It is one of the most popular and perspective spheres. Remember how we have already said that a world of fashion is a complicated mechanism? This mysterious mechanism has lots of details and requires plenty of people who are capable of working on them. If you have always felt that you belong to the industry of fashion there are numerous directions to choose from. Event and social media managers, photographers, e-mail marketers, journalists, make-up artists, visual merchandisers, brand-manager, and buyers – this list is endless. When you think that you are not good enough for this mesmerizing world of beauty, recall Andy (Anne Hathaway) from "The Devil Wears Prada". Great talent and hard work will bring you the desired results.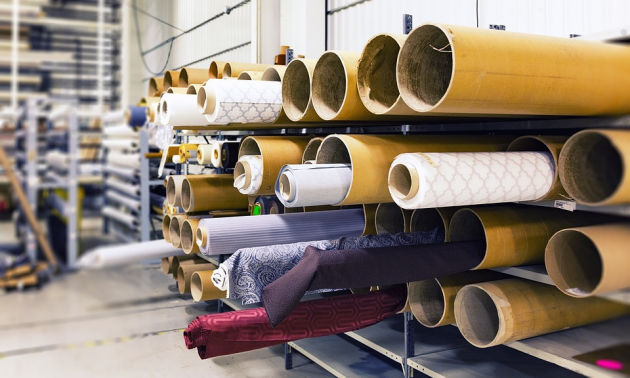 But now, let's get closer to business. What are the peculiarities of writing a recommendation letter to be chosen? 
Depending on your abilities, pick up the right referees. For example, you are a college graduate with no working experience in the sphere. However, you have been managing the Instagram pages of several businesses or influencers. These are the perfect candidates for writing a letter of recommendation. Even your part-time job on the campus as a barista can benefit you. Starting is always hard but if you have a dream, nothing can stop you. Take a look at Sutton from "The Bold Type". It's possible to get to the fashion industry even without any experience. Your future depends only on your aspiration to make your dreams come true no matter what.