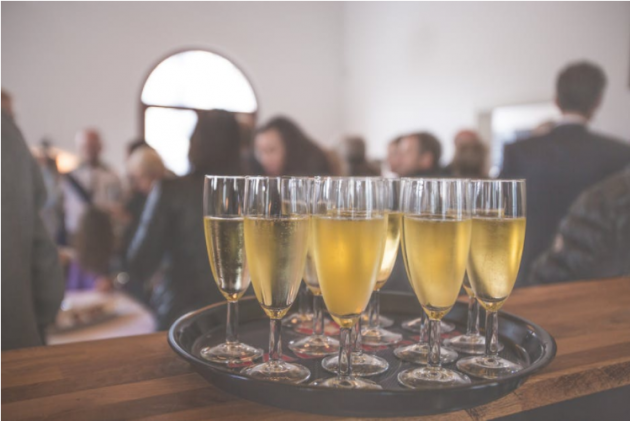 Having an office holiday party can sometimes lead to a social situation that is difficult to navigate. It can be an event that will wreck your perfect career reputation and will embarrass you as a person.
You might do a lot of things that will surely make you dumbfounded. But one thing is for sure, you can save yourself by making sure, that you wear the right outfit for the event.  Although, it may seem a bit tricky. Abaya style suits can be a great choice for you. 
Office holiday parties are the event of the year where you can flaunt your drinking abilities and drink to your heart's content. It is also a chance to make a social impression on your big bosses and coworkers. The last thing you want to happen is to look shabby, overdressed and underdressed for the occasion.
For a little help, below are five outfit ideas you can swat for an office holiday party. Check them out!
Tuxedo Pant Ensemble
A tuxedo pant is a perfect alternative to the buttoned-up business attire of black slacks. Pairing it with a killer heels will surely boost your look. Hence, choose footwear that is appropriate for you.
It is a favorite piece that is easy to wear even though it may look a bit intimidating at first. But fear not! Tuxedo pants are the go-to attire that will surely save you from looking drab in the event.
Look for good quality fabrics with a bit of weight for a favorable drape. You can top it with a satin or silk blouse, or an excellent textile fiber with a bit of shimmer to spice up your whole look.
Be Daring
An office holiday party is still a party, so go outside of your work outfit boundaries. You don't have to jeopardize your professionalism. However, it is a rare opportunity to fire up the borderline with your fashion preference.
Make sure you know the theme of the party so you can plan what you're going to wear. For instance, checkered or tartan twilled cloth are both excellent choices if you are going to attend a casual-themed party.It's just a matter of sticking to the theme and scouring for an outfit that suits you best.
The technique of wearing bold items is to make sure that you are wearing them and not the other way around. When it comes to bold pieces, more is not consistently more. Make sure that your daring outfits do not become a distraction.
Cocktail Dress
If the office holiday party is most likely to be on the dressier side, then an elegant and stylish cocktail dress is best for you. Select a cocktail dress with flashy sequined details or metallic finish and finish the look with some accessories.
Opt for a basic black dress that you can quickly alter smoothly alter by just accessorizing without looking like you have recycled your clothes. Dress up with some few pearl necklaces and pick a chic clutch to polish the girly touches.
Scour for different outfit ideas for different clothing stores to get your desired style preference. Or, if you don't have enough time, you can visit some reputable sites like seedheritage.com to scour for quality clothing items.
Sweater and Skirt
For a more work-related office holiday party, you can go for a balance between corporate formal and cocktail outfit. A skirt and a sweater combination can be an excellent choice.
A cashmere sweater and a leather skirt are a party-appropriate and stylish wardrobe essential. Avoid oversized sweater because it may look unflattering. Go for a more furnished type.
Insert it in or pull over the belt and skirt to highlight your waist. Look for small points of contrast to work in some colors and prints that holiday-inspired. You can also add a scarf to show you are in full holiday spirit. Look for accessories that create a twist in your outfit.
Festive Blazer
Wearing a blazer for your office holiday party allows you to keep your professionalism. Layer your look with a festive blazer because it's the perfect way to dress for this event.
Various blazers for women come in styles from strictly corporate to street stylish. Reinvigorate your look with something bright! Defining dress codes during the holiday season can be difficult, so office attire is all you have to work with as a foundation.
The mixture of the color, cut, high heels and beautiful jewelry conveys creativity but still formal. Make sure that you are confident and comfortable with what you wear before adding an adorable blazer.
Takeaway
It is, in an official manner, the most remarkable time of the year and the most swamped. From fancy parties to family reunions, your calendar is probably full to the edged with parties and reunion. Along with the much-prepared office holiday party. You can have the perfect office holiday party outfit from tuxedo pant ensemble, daring clothes, cocktail dresses,  sweater and skirt, and festive blazers.
Once the party is over, you can think about hiring office cleaning service that will clean all that mess in just a few hours.