Gifts are an essential part of any relationship, especially if you're the type who has trouble figuring out the perfect gift to give your partner without it costing you an arm and a leg. Since we're all strapped for cash at some point or another, we've put together a list of affordable gifts that aren't too expensive but still will show your partner you care about them and know them well enough to pick out something they love. Check out these nine affordable gifts.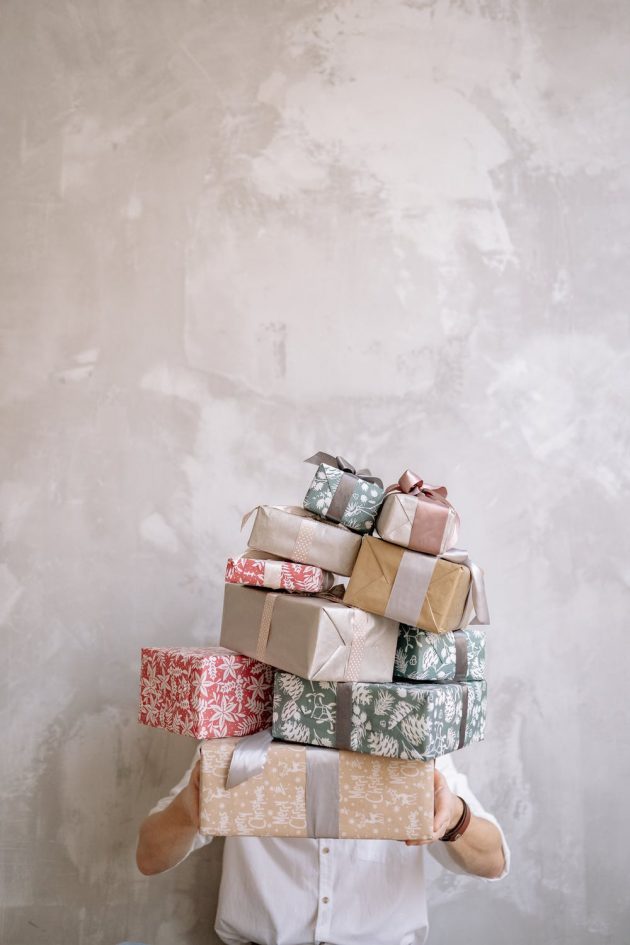 Handmade Items Are Ideal
When you give a handmade gift, it shows how much time and effort you put into finding something unique for your partner. It's meaningful, not only because of all that work but also because each handmade item is completely one-of-a-kind. A pretty handmade card will last longer than any cheap, mass-produced gift—and your recipient will love being reminded of how much you care about them each time they see it. You can include other stuff with the card, like a photo of you together or even dried book-pressed flowers.
Reading Material is Always Welcome
Whether your partner is a bookworm or enjoys magazines, giving them something they can read will make them happy. A subscription to a magazine like National Geographic or Smithsonian that interests your partner will make an excellent gift. Likewise, when it comes to books, you should get a feel for what your partner reads already and base any decisions on those choices. With so many great online bookstores now available—like Chapters-Indigo, Amazon, or Barnes & Noble—it's never been easier to give books as gifts.
Undergarments with a Photo of You
You can find a cute photo of yourself online and print it out on paper. You can then purchase underwear that your partner would not normally wear and have your face printed onto it. These types of gifts are thoughtful, and you are sure to get some good laughs. If you want to go for a more expensive gift, there are plenty of shops that will allow you to take a 3D picture of yourself which can be printed onto underwear or other clothing items.
Homemade Treats
It's easy and fun to create homemade gifts for your partner. If you're handy in the kitchen, whip up some cookies or cake and wrap it up in cute packaging. You can even get fancy with these by creating personalized chocolates using heart-shaped molds and decorative techniques. Homemade presents to say "I love you" enough to spend time making something special just for you—and that's worth more than any material object.
Play a Song for Them
You don't have to be a musician or a composer to show your partner how much you care about them. You can show your love and appreciation for them with a meaningful song. Spend the time learning to play an instrument while performing the song. Your partner will surely appreciate the effort.
Make a Care Package
Pack a basket with your partner's favorite snacks and refreshments, as well as whatever you know they need from home. Then, throw in a pair of pajamas and their favorite pillow for an extra treat. This gift will help both of you feel more relaxed and comfortable while apart, leaving each of you free to enjoy your trip without worrying about missing out on anything at home.
Personalized Book
If you have some specific interests or attributes in common with your partner, consider getting a personalized book for them. Also, consider trying something unique like an illustrated fiction novel where every character is named after someone in your life. Amazon offers a wide range of options that can be customized with any sort of text you choose. A site called Hooray Heroes specializes in creating book series around major moments, holidays, and events like Valentine's Day and Christmas.
Tech Items
You don't have to spend a fortune on presents. Tech items like headphones, smartwatches, and wireless speakers are always well-received. Plus, they're things you can use in your daily life. It might seem pricey at first glance but think of them as an investment —something that will keep its value over time and continues to bring you and your loved one happiness year after year.
A Pet
Pets are an incredibly popular gift and for good reason: not only do they bring a sense of unconditional love into our lives, but they also help us feel calmer, more relaxed, and happier. If you're in search of a no-fail affordable gift for your partner, we'd highly recommend giving them something that can keep them company throughout their day.
Finding gifts for your partner is no easy task. You want to buy so many things, but your limited time and budget mean that you can't do everything you want to do. That doesn't mean you should give up. Instead, think about what matters most: Is it an expensive gift? Or something more thoughtful? In any case, keep in mind what your partner likes and dislikes so that there will be no surprises when they open their present.
Meta title: Affordable Presents Your Partner Will Love
meta desc: Finding love is easy, but finding something your partner will love? Not so much. Here's a list of the best affordable gifts to give your lover for any occasion.