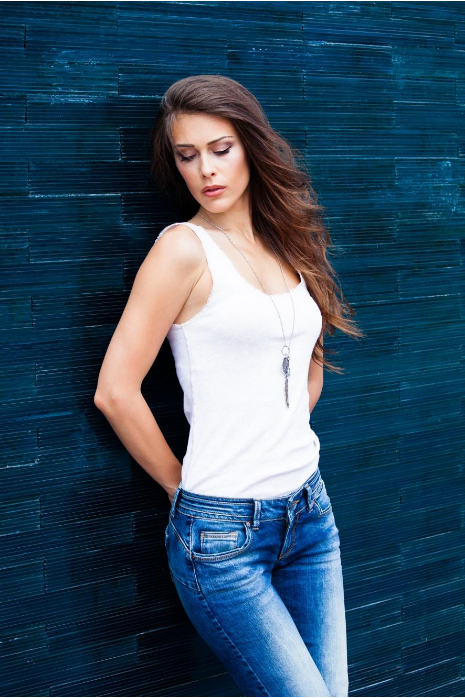 Versatility in fashion is always welcomed, especially when you're trying to elevate personal style. Purchasing pieces that we can easily coordinate with other items in our wardrobe is a win-win. You don't need fashion designer credentials to try this. We're going to show you one piece – five looks, to understand how simple it is to get excellent mileage and unique ensembles from a single piece.
The Sleeveless Top: Basic And Ideal Fashion Foundation
The classic sleeveless style is enormously helpful in creating a look all year round. Despite not having sleeves, this kind of top can be made cozy with a shawl, sweater, blazer, vest and so on. Whatever the weather is calling for, the sleeveless top can be appreciated through more or less layers. Like a foundation, the top is buildable for any look you desire.
The Halter Top: Classic That Highlights Shoulders/Neck
When it comes to instant gorgeousness, the halter top is a clear favourite, for example. That's why many sexy stars enjoy putting one on, as the accent creates a lovely feminine neck and shoulder line, allowing your waist to appear more slender. The top's enhancing simple design gives you the enviable hour-glass silhouette as displayed perfectly here in this article.
Get Your Favourite Sleeveless Top And Let's Go From 1 To 5 Fast
If you don't own a sleeveless top, then buy one now, and watch your wardrobe build sophistication. You can look for amazing options online, as many popular shopping websites offer more than 60 sleeveless tops in pretty shades, solids and patterns. Shopping online is fun, fast, and the almost endless variety is always there, just like when choosing wholesale robes and slippers. Searching for the perfect piece is worth it.
One Piece – Five Looks – from Casual To Dressy And Super Chic
It doesn't matter which sleeveless top you have chosen. Let's create magic, as seen here at Stylecaster.
Look #1 – Use Western Flavour
Put on your top and add python-patterned pants, Western buckle/belt, suede booties, turquoise ring and the big-brimmed hat.
Look #2 – Feature bold colours
Put on your top and add skinny jeans (like red), pair of flats, blue clutch and trendy jewelry in arm candy silver bangles. You can also add a and pendant.
Look #3 – Ladylike fashionably
Put on your top and slip into a pair of pleated scallop shorts, bright red flats or any colour you want to add pizzazz with, carry a pleated patent leather clutch and wear brightly coloured earrings.
Look #4 – Evoke a boho festival fun
Put on your top and find your cutest denim shorts, add a pair of glam wedge sandals in cool shades and a crochet backpack. You can also opt for a Hippie jewelry.
Look #5 – Elegant date night
Put on your top and grab those platform pumps, flirty mini skirt, cute matching purse and a black pair of sunglasses. Don't forget that you can add a blazer, shawl, cardigan, coat and any other pieces to amp up your look.
Go For It: Sleeveless Tops Do Flatter All Beautiful Sizes
Sleeveless Tops look good on everyone. Whether you're a size zero or 16, you can rock this style, if you pay attention to the fashion advices mentioned below. An A-line sleeveless style would do any trick, if you want to nail the look instantly. The sleeveless top tends to narrow and elongate while showing the finer points of your shoulders.
The sleeveless top is a timeless piece that will always find its way onto the fashion runway. It is a style staple every woman needs to have in her closet in various colours, cuts and fabrics. This piece will never fail you because sleeveless works with everything, from casual to red carpet. One piece – five looks, the sleeveless top is a game changer in the most fashionable way.
Image source: 1