Saris carry the rich legacy of Indian ethnic couture with their effortless charm and grace. This traditional attire of Indian women has eternally enamored the imagination of every woman. Like any other custom couture, it has also evolved with times. Once confined to women from Indian subcontinent, today, sarees have emerged as a phenomenal style in world couture. The humongous popularity of this outfit has been substantiated by its versatility to adapt in any style while still keeping up its innate charisma. Online shopping has made it truly global in appeal. Indian designers are also showcasing latest designs of sarees at the leading fashion runways internationally increasing the number of its admirers. Today, sarees online have become synonymous to an admirable cross-cultural style.
Some of the most fascinating global styles in saris are:
Elegant and Sassy Saree Gowns: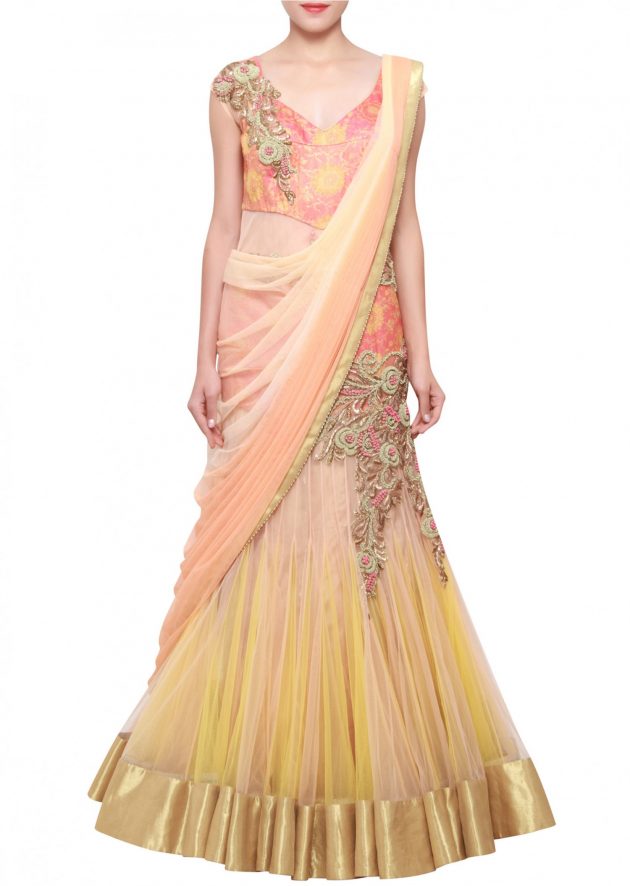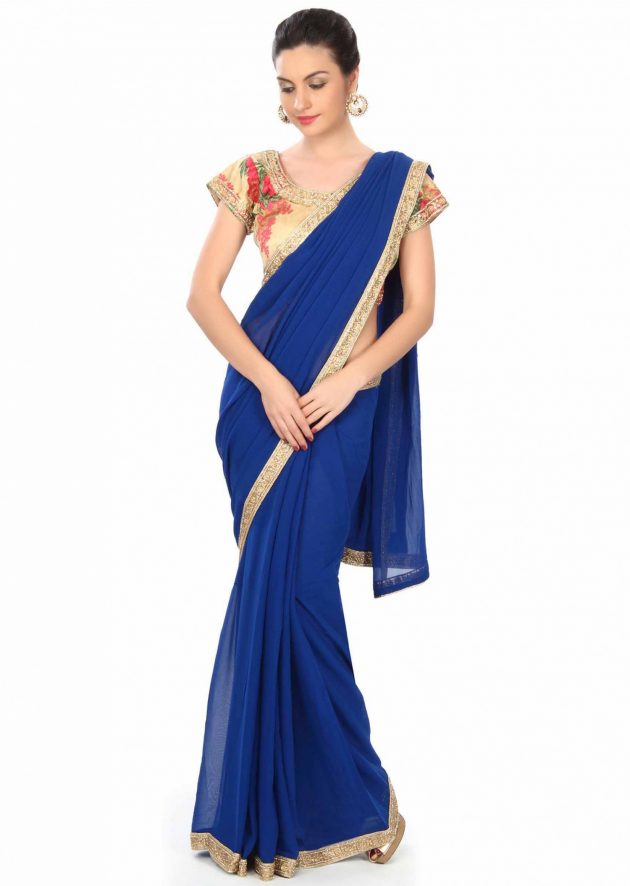 This is the most stunning style to have evolved in Indian sarees. These gowns represent a beautiful merger of traditional sarees with western couture. It recreates the enigma of grace that defines Indian beauty. You can find numerous styles available in saree gowns. These include gowns with cape sleeves, off shoulder cuts, halter neck style, and lots more. The most underlining feature of these gowns is the attached pallu that replicates the inherent looks of saris. With fine embellishments and intricate embroideries, they can become your perfect choice for numerous occasions.
Offbeat and Stunning Lehenga Sarees: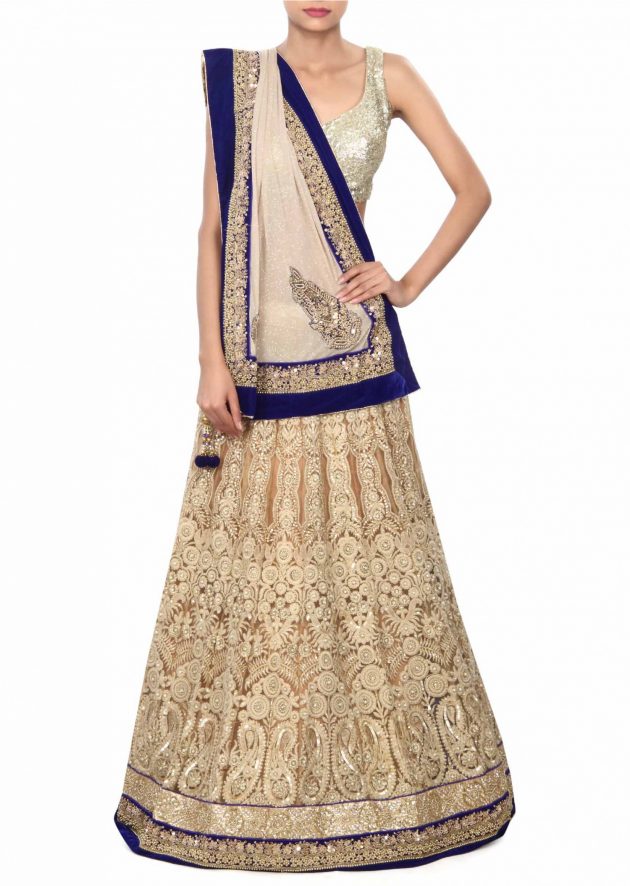 Lehenga sarees represent a thoughtful amalgamation of two traditional Indian attires. It has the opulence of lehengas co-existing with the subtle beauty of saris. It is also called as pre-stitched saree and is absolutely easy to drape unlike the traditional saris of India. It can be worn like a skirt or lehenga while the pallu can be draped in any style that suits you. You can find many alluring designs in lehenga sarees online. Being emblazoned with the finest crafts of India representing the dexterity and intricate workmanship, they also feature with striking embellishments of zari, zardozi, kundan, kardana, sequins, pearl, etc.
Stylish and Hot Half Sarees: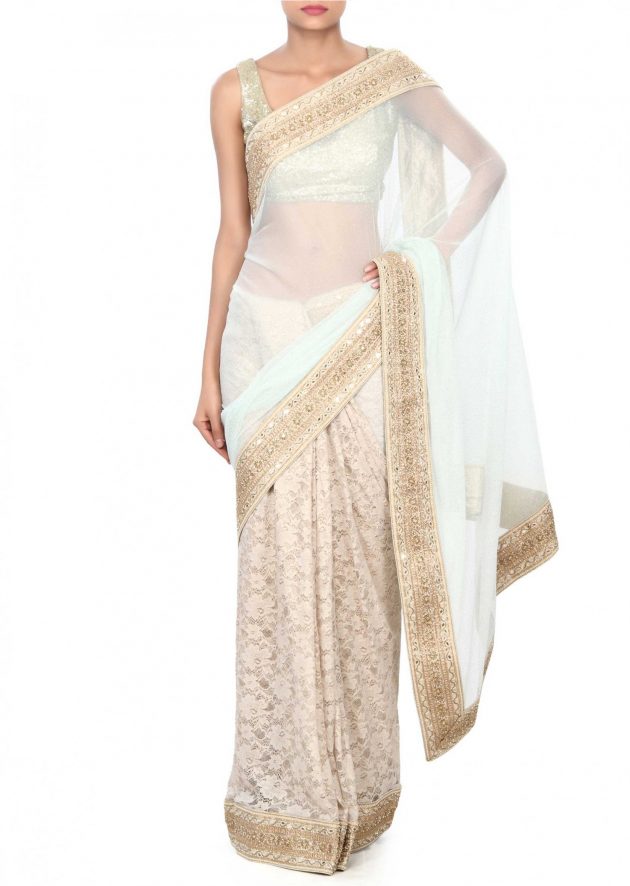 This intriguing style of Indian sarees is loved for its charismatic appeal and alluring designs. It merges diversified styles and fabrics to create a saree that defies the set norms of fashion in Indian ethnic wear. As such, it has made desi sarees go global in their popularity. While exploring stores for the perfect sarees online, you may find many vivid designs and patterns of half sarees in combination of ethnic fabrics like silk and brocade. Also, you can shop for half sarees featuring in two colors for a bold style statement.
Everlasting and Classic Silk Sarees: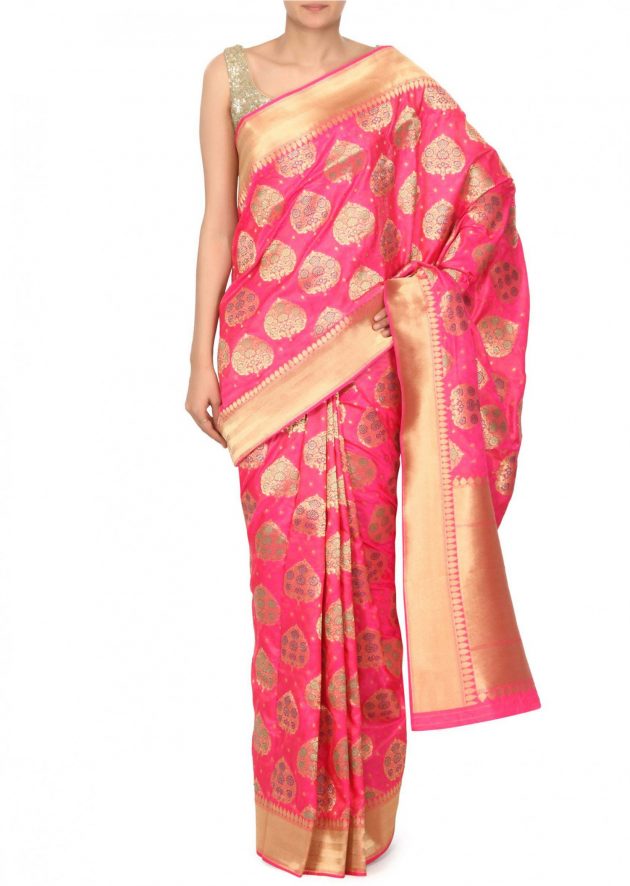 The aura and gleam of silk is considered auspicious in Indian culture. Hence, silk sarees are the most celebrated and preferred outfits for Indian women. It is the dress that enhances the beauty of a bride and makes her shine in the same manner that replicate the resplendence of silk fabric. The fabric of these sarees is made on a handloom by the artisans of India. Kanchipuram, Banarasi, Patola, Muga, and Pochampally silk are some of the most admired varieties in this fabric. Buy a lustrous and beautiful silk saree to never go wrong with style in an Indian wedding.
In every form and style, saris have retained their true charm and grace. This magical drape of nine yards long fabric defines feminine beauty in the most astounding and magnificent manner.