For many people, the wedding band is a symbol of infinity. It is a perfect circle with no beginning and no end. We use this symbol to promise that our love and devotion will never end. Whether you believe this legend or not, one thing is certain. Your hand will be the focal point once the ring is slipped on your finger. Your hands will be photographed to memorialize your promise to each other forever.
In order to have the perfect manicure and the perfect hands for your special day, you will need to begin weeks before the wedding. If you have been using acrylic nails, you will need to allow your nails time to heal. Months of drilling and scraping the nails damages them. Give them a break and let them heal. Be sure to moisturize your skin and cuticles. Applying gel nails will fill in and correct minor imperfections caused by your harsh manicures, as long as your cuticles and skin are in good shape.
Gel nails are the biggest advancement and the best answer to problem nails in decades. But, you must be informed. You need to know what you should and should not do in order to have the perfect wedding manicure.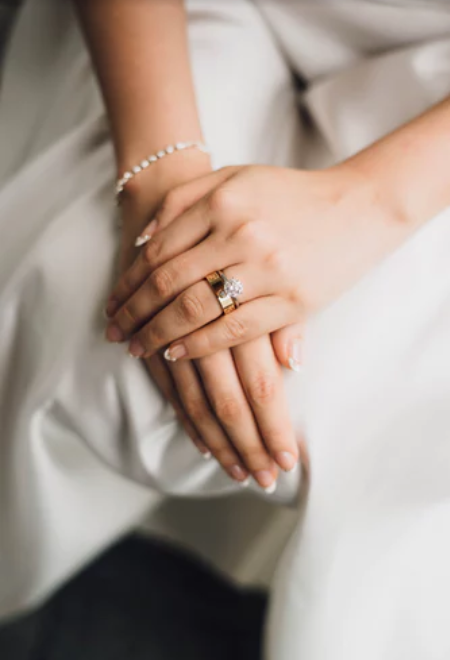 Photo credit: https://unsplash.com/photos/NYqEk7a42yc
Don't Do It!
Do not have your manicure done and then use spray on tans or tinted lotions. This is a scheduling challenge. Many brides want to have a spray tan just before the wedding. This is something they do as close to the wedding as possible. However, if you do your spray tan after you have done your nails, you could end up with odd coloring on the cuticles of fingers, Depending on the nails you chose, your spray tan can give you a different hue.

Don't do nail art, if you have never done it before. It is more difficult than you think. If you are having it done, make sure you allow enough time to undo it, if is not to your liking. Your hand, sleeve, and ring are the focal points of the photo. Your nails should complement your hand beautifully. If you want to enhance their beauty, there are many colors and finishes that will add chic elegance to the hand without crossing the line to "too much".

Don't push the limits. It is true that the advanced system of gel manicures is long lasting, but it is also true that the weeks before your wedding you are busier than normal and your hands are exposed to more activity. Your manicure will look best the first week. Schedule time to do your manicure just as you do your tan (if you use spray tans), facial, and hair. Fresh is best.

Don't get crazy cleaning for company. Keep your freshly done nails out of very hot water and chemicals.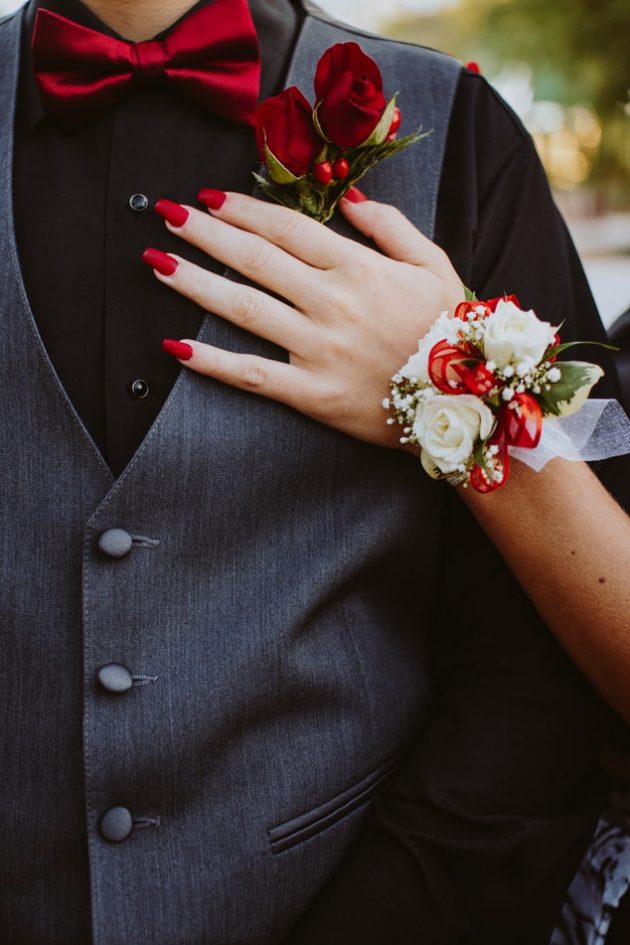 Photo credit: https://unsplash.com/photos/AO5WS41KhSw
Do's
Do pamper your hands. Use quality hand cream and let your manicurist (or that person you are about to marry) give you a relaxing hand massage. Pay attention to your cuticles and look for any dark spots that may need lightening cream.

Do take advantage of the many colors that are available. You will want to try several to ensure you get the right shade. Add this to your

Amazon Wedding Registry – Blueprint Registry

. It is perfectly acceptable to list "beauty" as a gift on your wishlist,

Do purchase more than one bottle of the perfect shade. If the bottle is misplaced, have a spare. Keep a bottle in your emergency kit in case there is a chip. If you love it enough to wear it on your wedding day, you will certainly wear it again.

Do try various shades for yourself and on your bridesmaids. Nail color looks different on different skin tones. It is not difficult to compensate for the difference with a shade that s a bit lighter or darker.

Do take your own polish to the manicurist. You have done the work. You know what you want. She may not have the exact color or she may not have enough of it. Worse, her polish may be old and who knows how many hands the applicator has touched. Be smart, prepared, and healthy. Take your own and when you are finished, take it back with you.
Your wedding day will be beautiful.This is the day, all your hard work comes together. You will slip into the perfect dress, and your makeup and hair will be flawless. You will enter the perfect venue where everyone who loves you will see your inner and outer beauty. You will meet the person you will begin a new life with. When the ring that symbolizes your unending love is placed on your finger, you can be sure, your hands will be beautiful and your manicure will not let you down.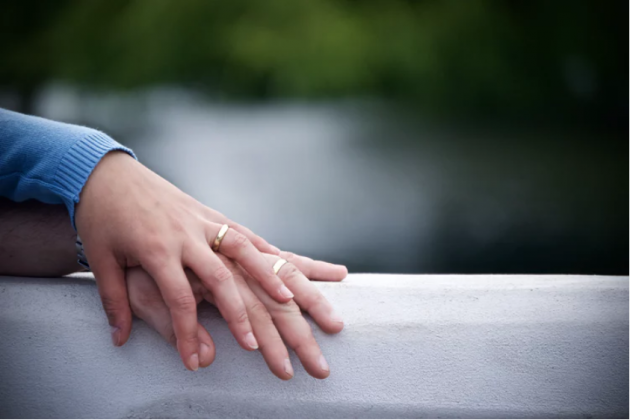 Photo credit: https://unsplash.com/photos/Zss1s9df5AQ