Saree is a beautiful attire and a must-have for every wardrobe. However, like any other garment, it comes along with a long checklist and etiquette that can help you look your best. These common basic rules are easy to follow and adhere to. If you want to look like every inch the saree diva you are, read on and try these basic style tips.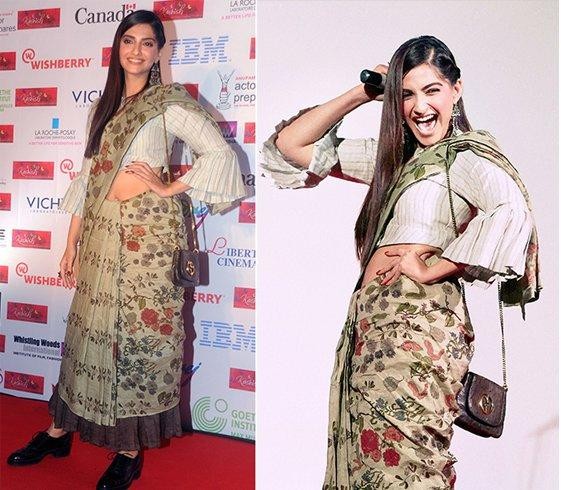 Wearing the wrong footwear
A footwear is very important and integral part of a saree. It is better to drape the saree with the footwear on. This will help you give a fair idea about how much you should tuck in, avoiding the classic mistake of draping the saree too low or too high. Besides, you don't have to wear the heels. Stick to comfortable choices that you can sport and flaunt without the fear of toppling and stumbling on them.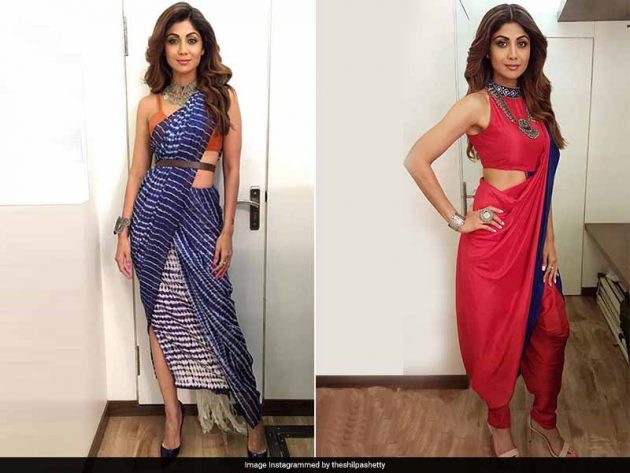 Matching it all
Colour-coordinating is so passé. Unless of course, you are wearing a Kanjivaram pattu saree or traditional Banarasi saree, with the same blouse colour and a dash of gold zari. For rest of the saree choices, rely on a mix-and-match theme. If you can't decide, keep a black blouse handy. It suits everything! However, a petticoat or the inner skirt should always be matched to the saree, otherwise, it can play the spoilsport despite your best efforts!
The wrong accessories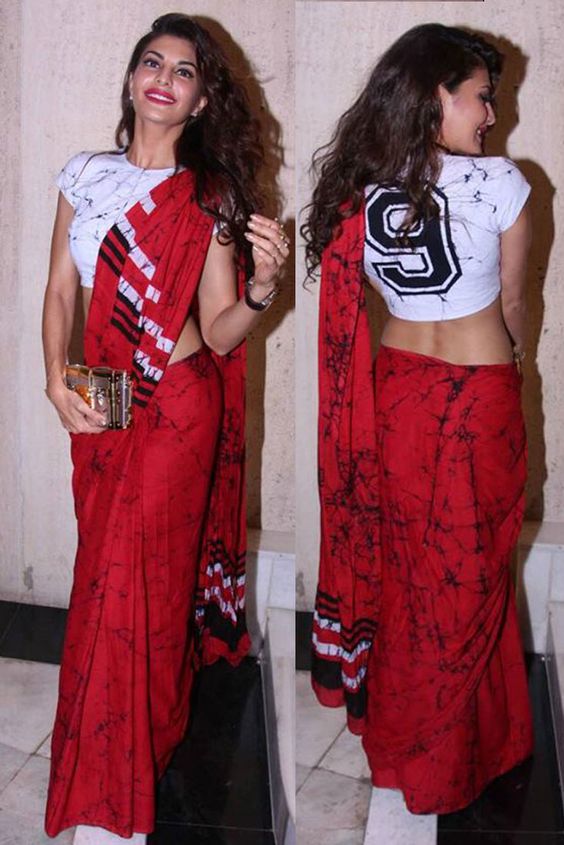 Accessories can make or break the ethnic saree look. It is always better to pay attention and plan in advance as you would do with the saree and its inner garments like a petticoat or blouse. If your blouse is a full sleeve and is adorned with beads or zari, it is better to do away with the jewellery. For offices and day events, stick to light jewellery, preferably silver or pearl. For solid or mute colours, you can go for flower jewellery that can help you create a special look.
The wrong fabric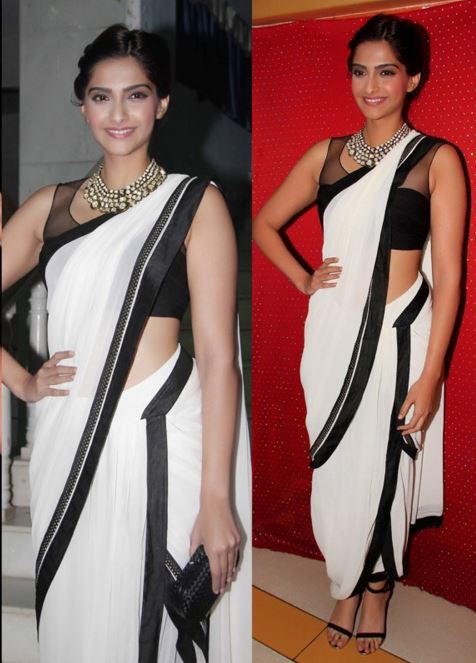 It is better to stick to the lighter fabrics such as chiffon, georgette, cotton and linen if you are trying the saree for the first time. Silk or silk cotton fabrics such as chanderi, Kanjivaram or Banarasi is perfect for weddings and special occasions when you would like to look every inch a diva. However, stick to the familiar choices if you don't want to go wrong on a big day. Women on a bit heavier side should stick to solid colours and light fabrics. Soft silk and silk cotton are the fabric choices for them to go with.
The wrong style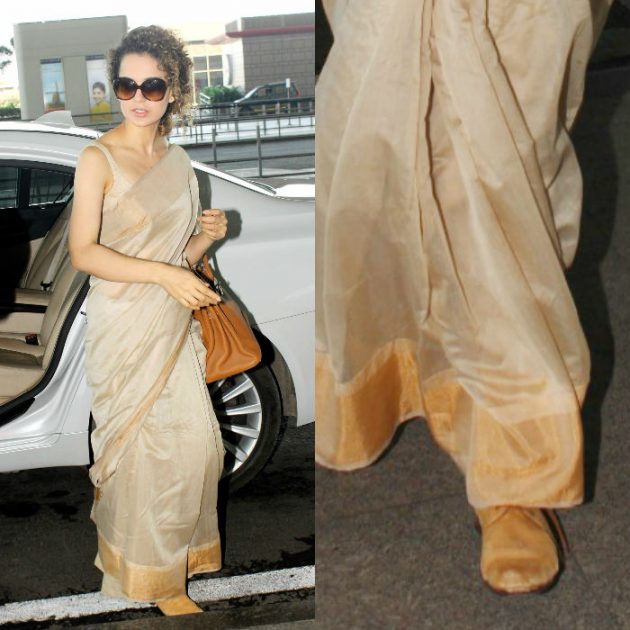 A saree is meant for all body types and women across the age groups. However, depending on the built and height, you need to drape the saree accordingly. Usually, a 'seedha pallu ki saree' or Gujarati style saree would look good on a petite frame. As the pallu is spread to the front, it can give you a bulkier appearance. Horizontal stripes also work best for slender body types. Big prints or self-embossed prints are also a big 'NO' if you are on the heavier side!