After months of wearing boots and wool socks, it's time to free your feet and to update your wardrobe with spring's hottest footwear – lace-up ballet flats. Everyone from Aquazzura to Isabel Marant have released their own versions, but if you don't want a pair with a designer price tag, the trend has now filtered down to retailers such as Topshop and ASOS who have both released equally as chic versions. Also, you could easily create your own version with a pair of flats you already have at home.
Here are the steps to DIY a pair for yourself:

Materials:
1. Mark all your holes on your flats. One on the top and 2 on each side. Make sure they are symmetrical.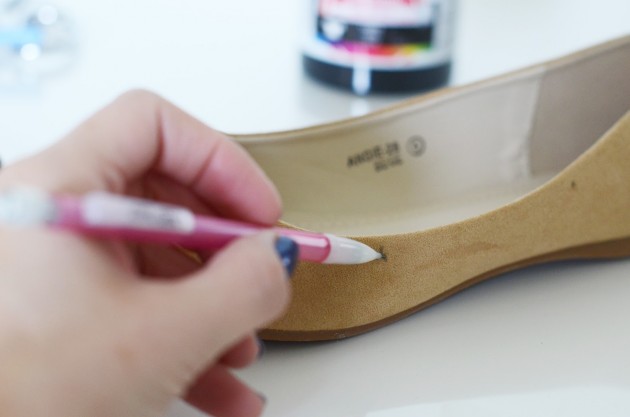 2. Get your hole-puncher and punch out where you made your initial marks.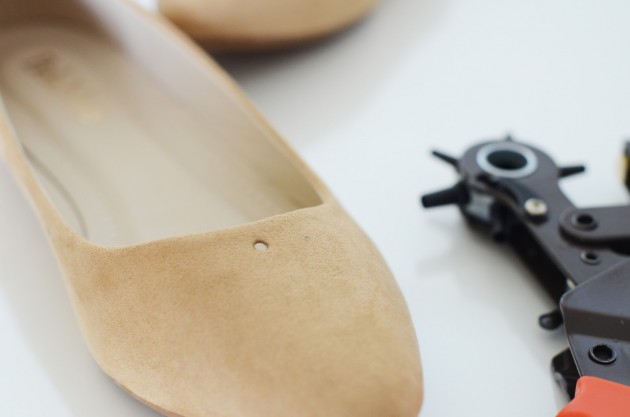 3. Fold the cord in half and loop it through your first whole to create a knot and then lace up your flats.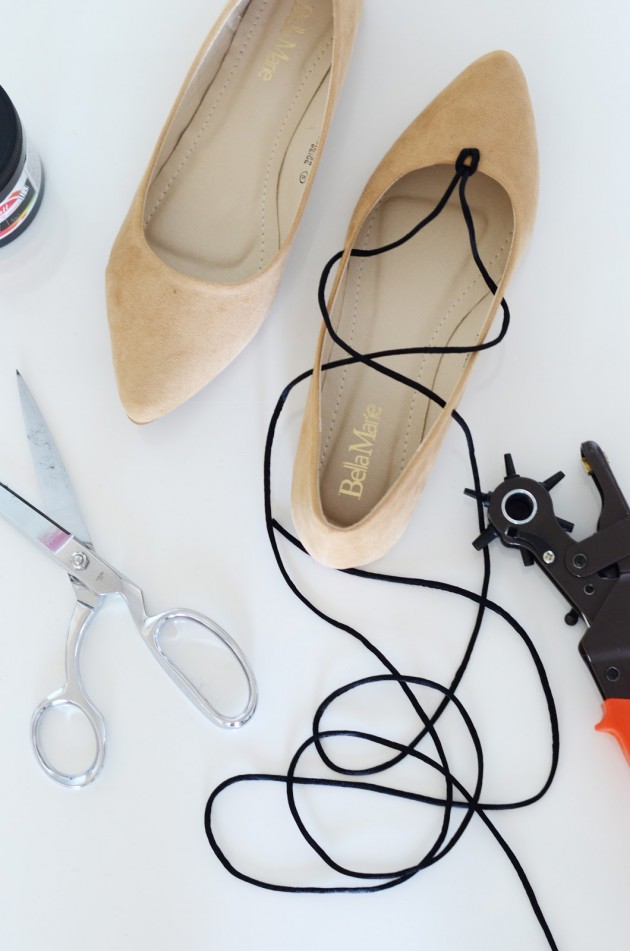 4. Now it's time to paint. Make random sized spots all over the shoe. Tuck the shoelaces inside the shoe so they don't get in the way as you paint.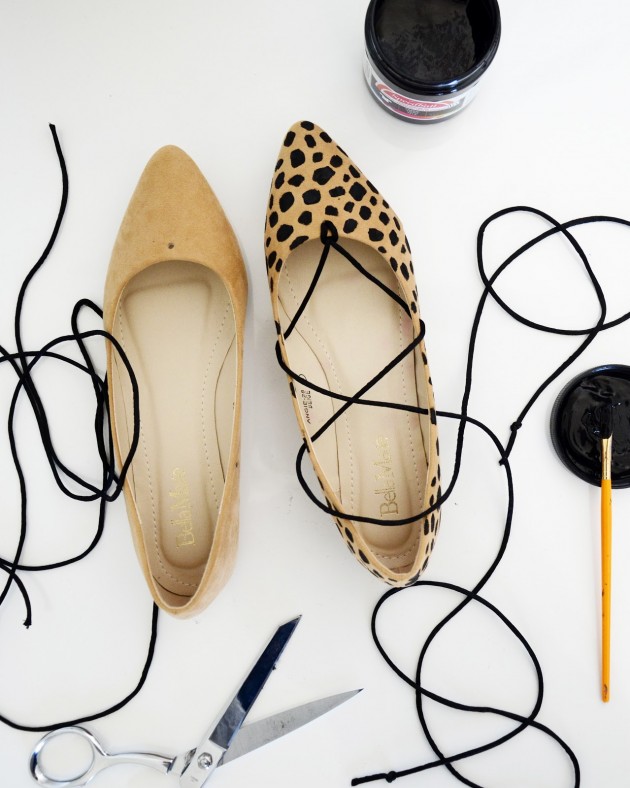 5. Repeat for the second shoe until they're both covered with spots and laced up. Let them dry overnight and you're done!
Hesitant to embrace what seems to be the ballerina's version of a gladiator sandal? Have no fear my ladies; with this style advice you'll be ready to rock the lace-up ballet flats in no time!
Because of the extra detailing on these shoes (the laces and pointed toe), you must pairing them with the proper type of bottom to achieve the perfect lace-up look. If your pant leg is too long, wide, or flared, it will swallow up the flats and make for an overall less flattering look. To elongate your legs and achieve a more stream-lined effect, wear your lace-up ballet flats with a pair of ankle-cropped jeans or trousers that are tight at your calf. These shoes look excellent with distressed boyfriend jeans. Pair it with a classic button-down shirt, your favorite cardigan, or spring jacket, and you've got a complete look! To look more feminine, try these flats with a skirt or dress. You can experiment with different hemlines to figure out which combination works best on you.
For more inspiration check out the pictures below and see how your favorite fashion bloggers wear their lace-up ballet flats.
Which of these outfit ideas is your favorite? How do you wear your lace-up flats? Tell us in the comments!