Girls have huge dilemmas on what do dress everyday. Hm, should I go for classy or casual? Nude or White? Flats or sneakers? You want to look stylish, but there is too little time for preparing. I will recommend you a quick trick that is my personal favorite. In my wardrobe, I have a special place for "emergency" outfits. These ones are intended for the days when I am too lay to match an outfit. This hack has changed my life. Now I don't have to waste so much time when I need to go out. If I don't have any idea or inspiration, then I go for the outfits kept for that. Also, I have some basic and easy outfit ideas that you can do very quickly. If you are running late, then grab these simple casual outfits !
Floral bomber jacket
Floral pattern will bring life to your outfit. A floral bomber jacket is a must try.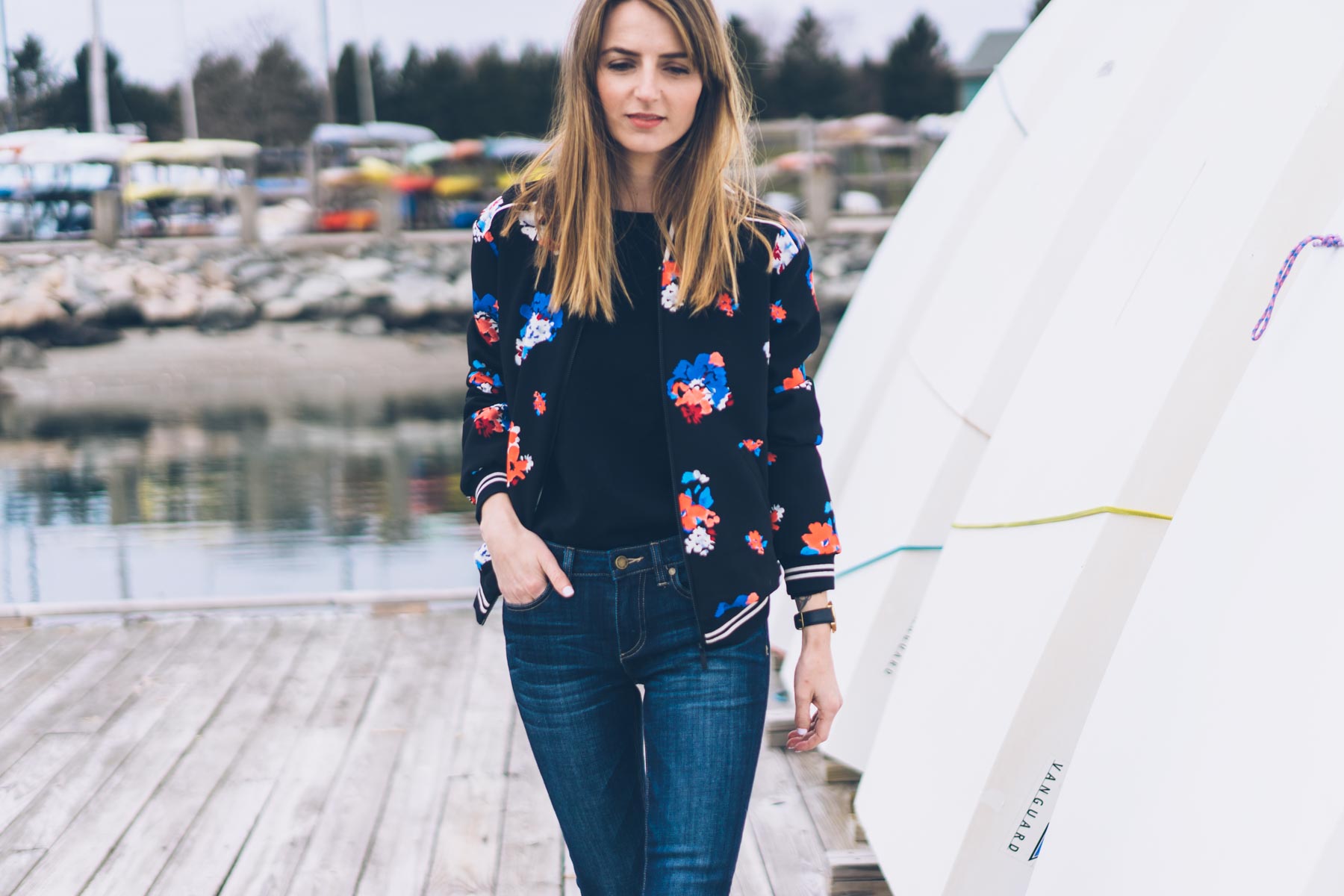 T-shirt and shirt
A simple white t-shirt can be worn with a plated shirt. Choose a colorful one!
Loose shirt and skinny jeans
If you are on the go, but seeking for a casual outfit with a classy note go for this one. You will never go wrong!
Nude skirt and white t-shirt
Looks like a nice and reasonable choice of colors. It will give you that nude look. This can be worn everyday!
Striped dress and jacket
If you don't have an idea on what to wear, then this will be the right choice if you want quick solutions. A striped dress will be a good match with a jacket.
White blazer and boyfriend jeans
This outfit is casual, but the blazer gives that classy look. This can be worn in any situation.
Striped shirt and white trousers
This kinda reminds me of sea and summer. This sailor inspired combination is a must try if you are on the go.
Black and white outfit
You can never go wrong with this as well. Black and white is the always winning combo.
Off the shoulder shirt
This one is a real hit this spring. It looks so feminine and stylish. A must have piece for this season!