The start of a new decade means it is time to check out your wardrobe and decide what you need to put in it. There is a vast array of womens shoes online, and you can likely find plenty of stylish pairs to complement your outfits going into 2020 and beyond. From womens retro Adidas shoes to bright, sunny high heels, there is a lot to get ready for in the new year. Here are some trends to keep an eye out over the next year. One of these trends may just be the thing you need to take your outfits to the next level.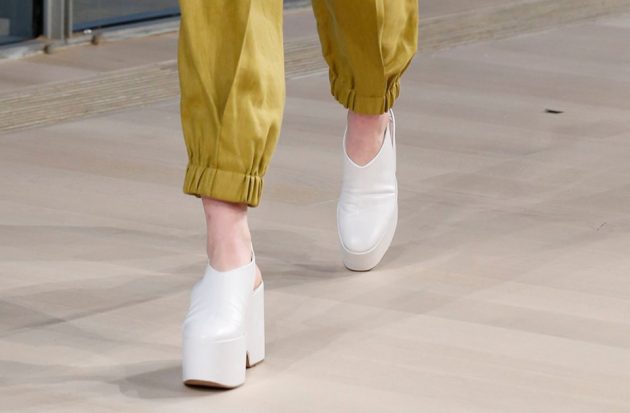 Cool Throwbacks 
Nostalgia is as big as it has ever been. Popular movies from the '80s and '90s are getting rebooted while your favorite childhood snacks are on the grocery store shelves again. This also means that those shoes you saw growing up are in once again. You can see this when you take a look at Coach's Spring/Summer 2020 collection, which includes Velcro-reminiscent straps. You do not have to buy the exact same shoe when so many brands are putting out sneakers that look reminiscent to what people remember back in the '90s.
Sunny, Resilient Hues 
As you look on fashion runways in the next year, keep an eye on what the models have on their feet. Chances are good you will see plenty of bright, vibrant hues making their way down the ramp. You are bound to see more yellows and oranges on people's feet in the coming year. It looks like people have the most vibrant component of nature right on their feet. It makes for an outstandingly bold statement that can add a bit of pop to an outfit that is more neutral and reserved.
Chunky Sneakers 
Men's athletic shoes are no longer the only type of footwear that has to stay chunky. Going into 2020, you will find plenty of men and women alike wearing huge sneakers around their feet. This trend really started to break into the mainstream in 2019, and it shows no signs of slowing down going into the new year. With such large shoes, you will find ample adornments, including the brand's name in a big, bold font as well as additional accessories.
Platform Sneakers
If chunky shoes are not quite your style, then you may want to look into acquiring platform shoes. You may not want your feet to look big, but you will look huge with these shoes on. You will see these shoes a lot more often, and you can easily add an extra inch or two to your height in them. For the ladies, these shoes are easier to walk in than high heels, so when you want a little extra height, you need to grab your platforms and head on out.
2020 will be an exciting year for the footwear industry. A lot of great shoes are on the horizon, and you want to make sure you are not left out. See what is available online so that you know what to add to your shoe collection next.