Every business lady needs to have a professional look all the time. They need to constantly update their office wardrobe with versatile stylish pieces in order to follow the latest fashion trends. And since the trends change with the change of the season, the wardrobe should be update constantly. So, since the lovely spring season is ahead of us, we are bringing to you several Spring Office Outfits that you as a business lady can get an inspiration of how to dress for the office.
The outfits always should be professionally polished, no matter of the season. Every office wardrobe should have consist of versatile shirts, pants and blazers, as well as skirts and dresses fro the spring and summer time. The skirts and dresses of course need to be with an office approved style and length. Pencil skirts as well as midi full skirts are the best ones for the office, as well as dresses with a length right above the knee or maybe even longer. And when it comes to the footwear choice, heels are the must-have for the office, but not the ones that are too high. They should be as comfortable as possible, because you will have to stay in them all day long. Also, flats, especially pointy ones, are perfect office footwear for the spring time.
When it comes to colors, the black and white combo is the perfect combo for the office. However, since the spring season is a time for wearing pastel colors, you should choose to add these colors into your office wardrobe. Also, not to forget to mention red, navy and camel, which are quite common colors worn at the office. And when it comes to patterns, floral and striped are the trendiest for the season, so you may try to wear some such patterned clothes. Scroll down now to see the rest of the office outfits that we have chosen for you today and do not hesitate to copy them.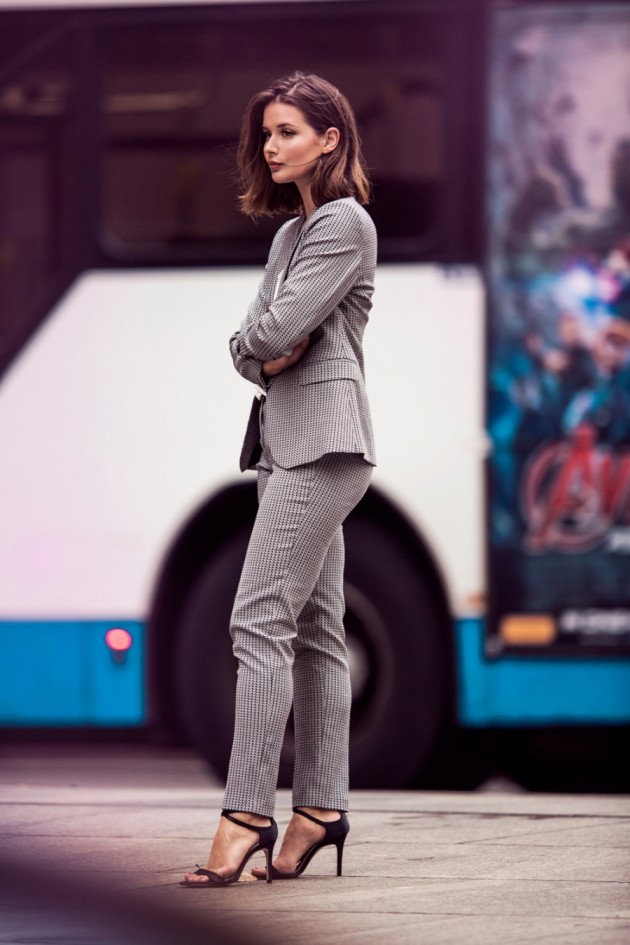 So, which one from the above outfits did you like the best? Tell us in the comments and of course don't forget to stay up to date with the content of Fashionsy to find many other outfit ideas that you can get an inspiration for your next outfit combinations.