So, you are going on a winter vacation! The last thing you want is for your holiday spirit to be dampened with the stress of figuring out how to pack for cold, wet weather. You are probably used to packing for a summer holiday where you can pack lots of lightweight clothing without worrying about your suitcase bursting at the seams. Here is some advice on how to compile the ultimate wardrobe for a winter vacation.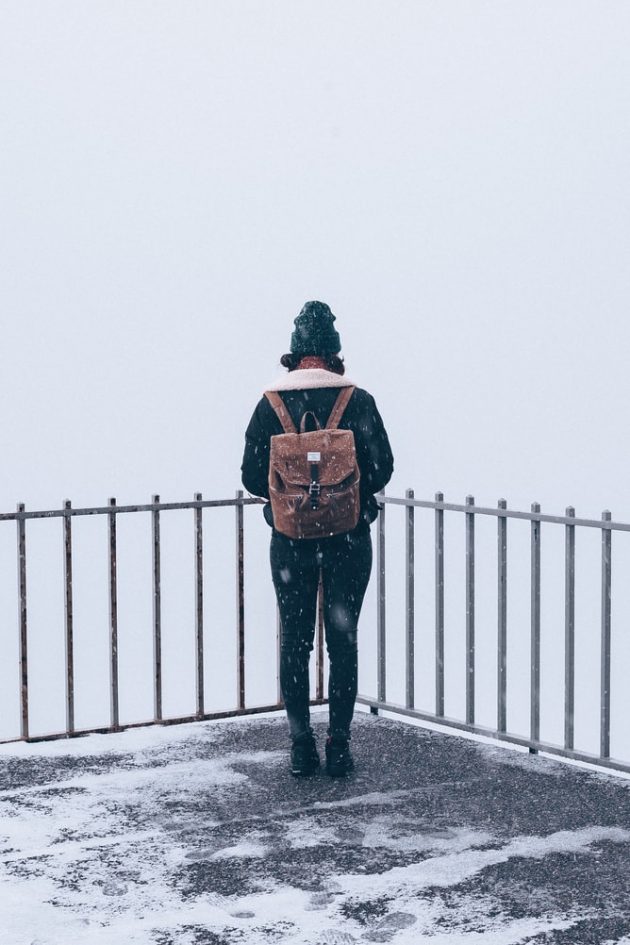 Color
An easy solution to packing for a winter trip is to collate a capsule wardrobe. A classic capsule collection is based around the concept that less is more; what we are aiming for is being able to create maximum outfits using a minimal garment selection. When packing space is limited, this is a great solution.
A sensible choice is to have a base of black or dark-colored garments with one or two colors introduced via sweaters and accessories. Choose three colors that match well together and stick to them. Doing this ensures that any garment combination you choose to wear will be well matched. Where it is possible, choose clothes made from crease-free fabric.
Underneath it All
Piling on layers of woolen clothes isn't much good if you can't get your base layer right. You will be either dripping with sweat or shivering with cold before you know it.
Thermal underwear is essential and should be the first thing you pack. These days there is a vast selection of thermal underwear – gone are the days of white long johns like your grandfather used to wear. You can get it in a range of colors and styles – long sleeve, short-sleeved and sleeveless vests, long johns, shorts, and bodysuits. You do not have to sacrifice style in pursuit of warmth.
Toasty Toes
As shoes and boots are bulky and take up the most space in your suitcase, you need to think wisely about what you really need.
If you are going to a snowy place, it is wise to take warm; preferably fleece-lined, waterproof boots. Ugg boots are great for a casual look with jeans, and if you want a more chic look, you could opt for English riding boots, which look stylish with jeans, leggings, or even jodhpurs. If you are going out for dinner, some stylish riding boots teamed with jeans and a classically cut blouse will turn heads.
On the Outside
A super warm coat is a must. Invest in a quality, casual jacket that is lined with down. It needs to be waterproof and dry quickly. Faux fur lining adds a touch of added comfort and style. If you are going to be travelling with the family, you'll want to make sure to also get the kids winter coats.
For nights out and special occasions, consider a camel coat or a chic, black wool coat that can be teamed with dresses or pants. A pure, merino wool wrap or poncho is a useful item to drape around yourself on a night out and isn't as bulky as a coat.
Winter Woollies and Hot Pants
Add color and texture to your dark basic garments with sweaters and tops. If you have the right underwear, you will not need oversized chunky knits. Find luxurious, soft merino and alpaca wool sweaters that provide maximum warmth without bulk. For special occasions during the festive season, wear sweaters with beautiful sparkly embellishments.
Jeans never go out of fashion so pack a couple of pairs. You can go with classic blue or bring black or gray ones as an alternative. For extra warmth or comfort when you are traveling, wear loose leggings or sweatsuit pants with a fleece lining and an elasticated waistband.
Thick woolly tight are a useful item to bring because you can wear them under jeans for extra warmth or wear them with a warm winter tunic dress and boots.
Accessories
To ward off the winter weather and keep you toasty warm, you will need a winter hat. Go for a thin wool, waterproof hat with a thermal lining. If your head is covered, your body heat will be conserved. Try to avoid hats with lots of pom poms or ear flaps as they take up space in your luggage.
Gloves and scarves are vital and will add interest and color to your capsule wardrobe. Look for gloves that are designed to allow you to touch your cell phone screen, as this will mean you can avoid removing your gloves frequently.
Snoods are a useful item because they double as a hat and a scarf and therefore take up less packing space.