Hey my beautiful ladies and future brides! For today, I have to show you a timeless collection that every bride needs to see. The collection that you are going to see in a short is called Cosmo Wonders, and it is designed by Ohad Ethan Nury. Ohad is one of the top bridal stylists in Israel, who has worked with hundreds of brides, making their dreams come true through his innovative perspective and unique vision. Cosmo Wonders is his second collection and the photos are taken in Amsterdam. The magic and the beauty of this city reflect the essence of this collection. In other words, each dress in this collection is made for urban and modern brides.
The dresses are light and airy, chic and sophisticated. The silk and lace add romantic touches to the gowns and make them fashionable and lovely. The brides that are seeking for a modern, yet simple and comfortable dresses, and that want to be the best version of themselves on their special day, without wearing a heavy and too glam gown, should definitely check this collection out.
The designs are affordable and all gowns are sold at a fixed price, and what you only need to do is to mix and match from a variety of tops and skirts. By choosing a wedding gown from Cosmo Wonders, you are saving money and time  and still enjoy an original and very comfortable wedding dress that fits your body perfectly. Choosing a dress for your big day can take a lot of energy, but this collection will show you that you can mix and match a top and skirt in a minute and create one of a kind gown that meets your personality and style.
If you don't believe me, take a look at the 
Cosmo Wonders Collection
 or visit their studio to try the gowns and mix and match the dress of your dreams.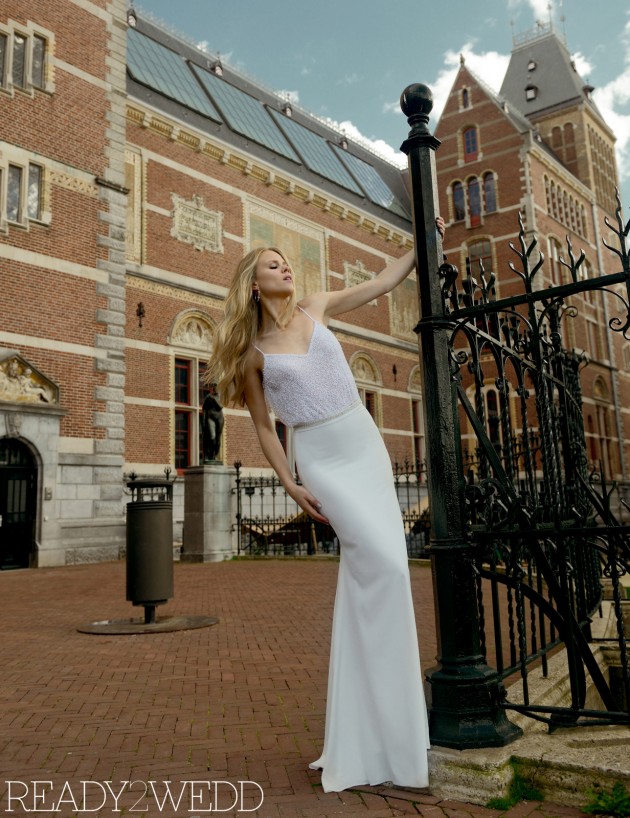 image via www.ready2wedd.com