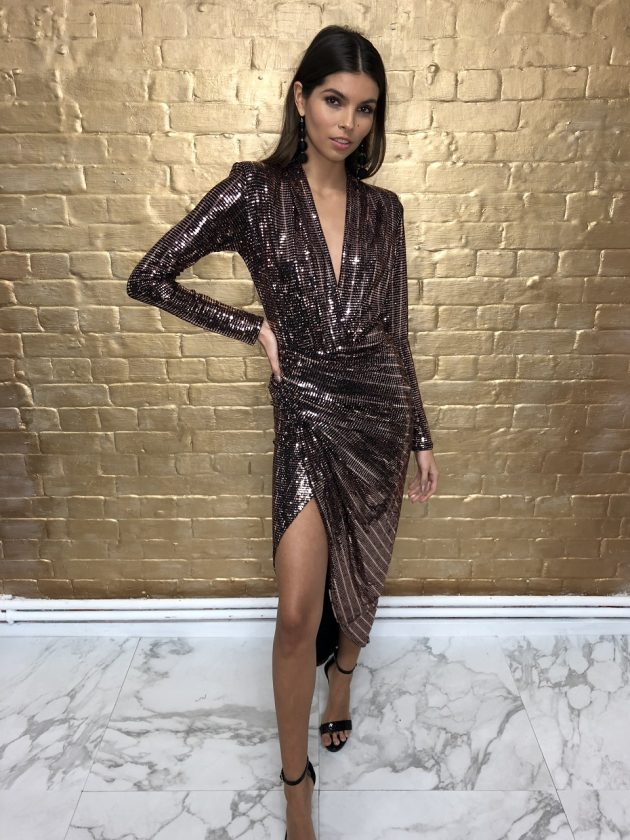 What's not to love about sequins? They're fun, they're shiny, and they always attract attention for all the right reasons. Whilst we appreciate that a shine infusion isn't for everybody, we love winter sequins, which are much more versatile than you might think.
Sequin fan? We have good news: the sequin dress trend is here to stay, and they're perfect for wearing when it's cold outside.
Looking for new ways to wear sequins? Don't worry, we've got your back with tons of sequin inspiration! Here are some sequin dresses that you can dazzle in at the office, whilst shopping, or when partying the night away. Because who says sequins can't liven up a cold winter's day, no matter how you're spending it!
Why wear a sequin dress?
Every woman needs a party dress. A dress that no matter the mood, you can put on like glamorous armour. It fits you right. It sparkles so you don't go unnoticed. It lets you drink, eat and dance.
An embellished dress can turn heads, so it's best that you choose one that embraces your curves and showcases your assets. Sparkly dresses can look cheap, so invest in sophisticated pieces like a black or gold dress that you can repurpose all year round. This is a recurrent trend, so take good care of them and they'll last a lifetime.
Buy knee-length dresses or ones with long sleeves for cold weather and opt to show shoulders and colors during the hotter seasons. No matter what you choose, wear it with the right attitude and heels, otherwise, it's going to wear you. Dress for yourself and let the world be your mirror. A small word of advice, avoid accessories, let the dress take the lead.
Zara, River Island and SilkFred are some of our top choices when it comes to investing in sequin dresses that you can wear all year round. They have something affordable for every taste and shape.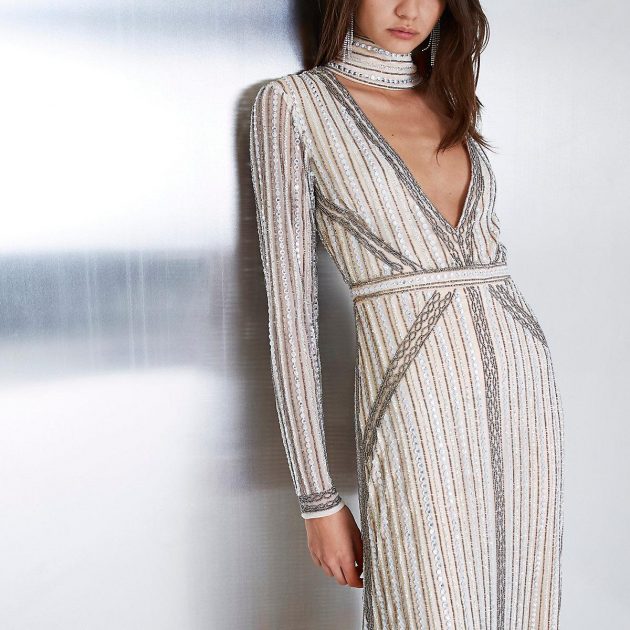 #1 River Island beige embellished choker neck sequin maxi dress
This is the perfect example of the type of piece that will become an essential statement outfit in your wardrobe. You might not wear it often, but nobody will forget your appearance at a party.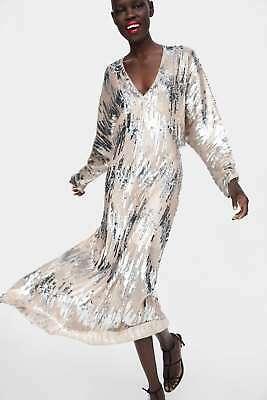 #2 Zara nude sequin dress
This versatile dress is perfect for both a daytime meeting and a high octane party. You can wear it any time of the year, with or without a t-shirt, and during these cold winter months you can put a turtleneck underneath it, or add a rock 'n' roll inspired leather jacket.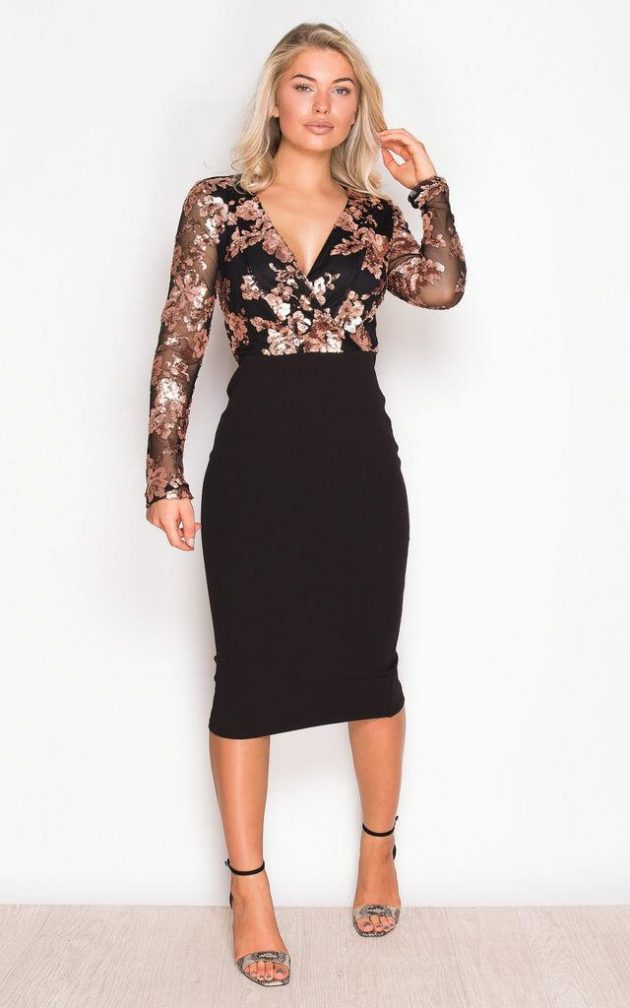 #3 SilkFred Luna long sleeve sequin top bodycon dress in black
This is a classic choice that will make you stand out on nights out with friends or at fancy events. It's a midi length, comfortable and elegant. If you don't want to commit to an all-sequin dress, this is the perfect choice for you.
#4 SilkFred Valentina cowl neck sequin midi dress in mocha
If you're looking for a romantic dress to wear on dates, for cocktails, weddings, or to pair with a nude sweater when there's frost on the ground then look no further. The midi length makes this SilkFred dress perfect for any occasion.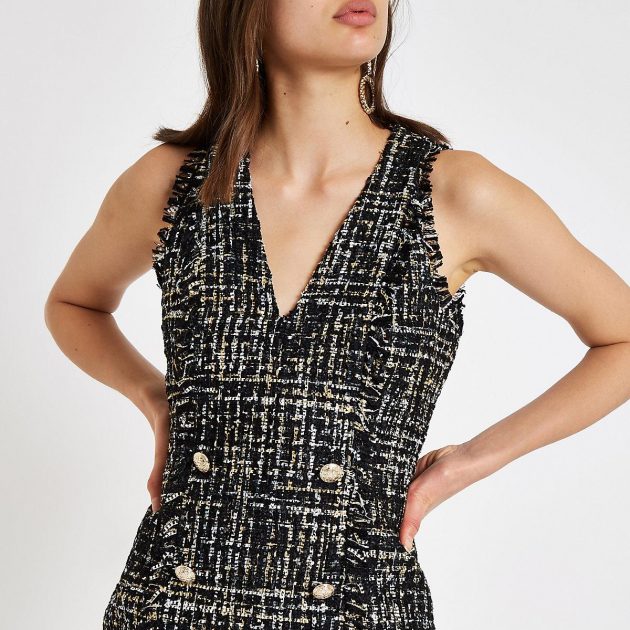 #5 River Island black boucle sequin mini dress
Going from work to a party and then to the club? Then this is the dress for you. During the day, pair it with a suit jacket and leather boots. Add over-sized gold earrings and pumps for the party. As for night, style the look with over-the-knee boots, and then dance the night away.