After a challenging few years, fabric shops nowadays are back in demand. This is a promising wholesale business that will always grow in the future. Businesses such as linen wholesale are very promising, since the fashion industry can never really go bankrupt, as everybody needs clothing, and types of fabric such as linen are easy to sell. It is a good chance to start a wholesale business in this field especially in clothing to prepare for the outcoming of the fall season.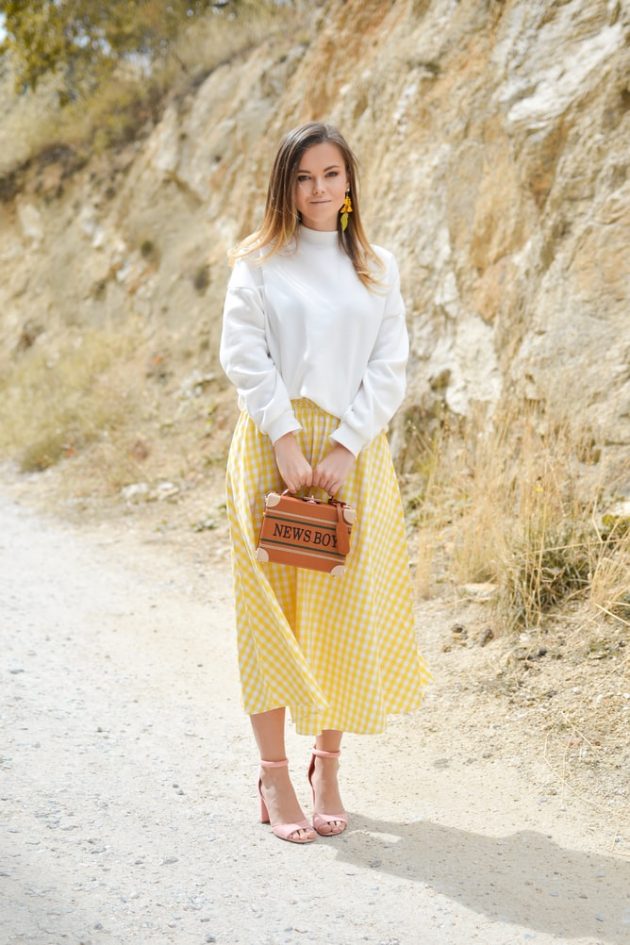 These are a few tips for the fashion enthusiast and also might be the inspiration of those who will start their business in this field to know what are the trends that will be booming in the fall season.
Complete Your Outfit With A Topped Shirt
The vest sweater is famous nowadays. It is basically the fashion essential for grandpas on casual occasions. In this fall season, the vest sweater becomes trendy if we combine it with the white plain shirt, but make sure you give extra care as it can easily get dirty. It is so catchy when the white shirt is topped with the vest. You can choose the vest based on color, length, texture, or maybe the material. The most favorite vest that became viral on social media was the lilac crop textured knit one. Layering with a sweater vest can be done without your layers bunching up in all the wrong places. Combine your beloved button-down shirt with the vest and you can be bold by pairing it with a shimmery skirt or you can just be simple with high-waisted soft color denim pants.
The Outer
If you are the type who is not into vest sweaters, the long blazer can be the alternative outer. Blazer will keep you warm in the early mornings and after sunset in the autumn. You can go with a slightly oversized blazer paired with a silky slip skirt for the chic casual look. Blazers also work well with all your transitional weather pieces, from a pair of jeans to skirts. A classically tailored trench should be in your wardrobe too if you are too boring to wear the blazer. Now's the time to wear it and show off your favorite glossy trenches that already age in your wardrobe. You can also wear shearling jackets which not only complete your look but also keep you warm.
If you are a simple woman with a simple taste, just start your day with denim jacket weather. You can mix and match it with a shimmery or metallic top to gain an effortlessly chic style. You can follow the head-to-toe denim trend that is suitable for everyone.
The other alternative outer you can wear is a lightweight cardigan. You can choose the knit as the material or baby terry that will offer you extra warmth in this season, you can combine the cardigan with taupe or beige spaghetti straps that will not go wrong with any pair of bottoms that you have.
The Dresses
You can't go wrong with the dresses. You can try maxi dresses with sleeves instead of mini summer dresses. It will make you more fashionable but on the other hand, will provide coverage for you once the temperature dips. You can try the oversized dresses or you can try the fit one and style your maxi or midi dresses with a denim jacket and don't forget a pair of boots to finish your look.
You can also try a new cut-out dresses style, that will give a little bit of feminine touch to your look. You can try the single cut out or multiple cut out with long sleeves. So, you don't have to worry about the warmth.
Choose The Color
The warm soft color might have been a trend in the past fall season. In this season, the cool soft, or bold color became a trend for outfit ideas. Pastel color might be your buddy in every way. The combination of the cool soft color such as lilac, sage, and soft lime with white basics such as short or long sleeves was a perfect combo. It can be an alternative for you who don't like to be a center.
For those who like the bold one, you can try bright lime or neon pink as the color of your basic top and combine it with the white bottom.
The other alternative color that you can choose for this fall is winter white as a top and bottom that will make you become taller. You can also go with a print or pattern in your top or bottom to make them look not so flat.
The Footwear
You can prepare lace-up sandals or suede ankle boots to complete your look but you can still wear open-toe sandals or woven espadrilles in early autumn if you are not yet prepared for the footwear
Conclusion
In this fall season, there are a lot of new trends that are different from before such as a summer vest and color palette for the outfit. You can combine your old stuff with the new stuff and still make yourself awesome on every occasion. Check out this amazing linen dress, a beautiful piece of outfits suitable for almost every occasion.