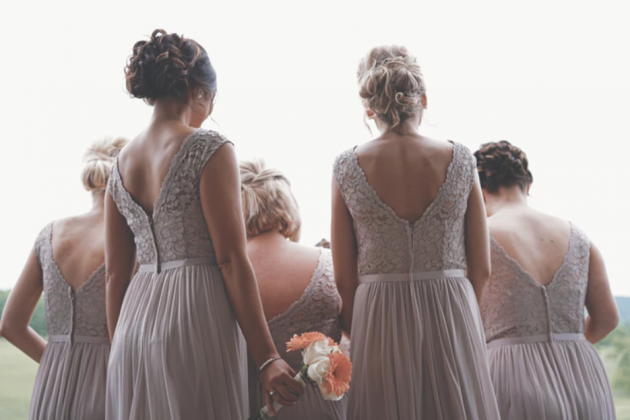 It's exciting to think that you can gather all your favorite girls in one day, and on your wedding day at that! As you assign your bridesmaids with different tasks, remember to return the favor by showing some love through gifts. Here are things to remember when gifting your ladies-in-waiting.
Note: Remember that you can always give something a little more special for your maid/matron of honor as she carries more duties.
It's your way to say thank you
With all other details you've been attending to for your nuptial, you might ask yourself, "Do I really need to give gifts to my female entourage?" The answer really is up to you. Gift giving is a gesture of gratitude to the women you've chosen to be with on your big day. After all, they've put a lot of time, energy and money to make you feel special.
Think about the budget
It doesn't have to be extravagant as "it's the thought that counts" is well applicable in this case. Just consider their dresses, shoes, jewelry, your hen's night, and other expenses they have shelled out for your wedding. Show gratefulness and willingness to also spend for your supportive friends.
Get something functional and reusable
Like it or not, a gift is most appreciated when it's useful and practical. Give something that cannot only be enjoyed on your wedding day, but also for most days of the year. Likewise, reusable items can constantly remind your friends of the bond shared during the celebration.
Choose something handy
You may have bridesmaids flying all the way from different cities just to celebrate with you, so make sure you get them something that will easily fit in their luggage. Pick a present that not only your recipient will love to keep, but can also take home without hassle.
Make it personal and customized
It's very likely that you'll have bridesmaids with different interests especially if you're picking them from different groups of friends. You may have a gal pal in the line-up who loves travelling, another who enjoys wine, and one that is more of a camper. Give your girls trinkets that will speak of their personalities. You don't have to get identical gifts for everyone as long as they are in the same price range. Or better yet, choose an item that they could use during the wedding day and keep as a souvenir after. Custom rings, bracelets with diverse charms or customized kimono robes  will surely make a thoughtful statement.  
Timing is everything
Some brides opt to hand out bridesmaid gifts during the rehearsal dinner where they could properly honor them. Others give the tokens on the wedding day itself. If it's something that could be used during the event, then make sure to give them out beforehand.
Add a note
After putting a lot of thought on what to give to your bridal party, you can make it more special by adding a handwritten message of gratitude. Nothing says thank you better than an old school note.