Have you ever wondered about that arsenal of equipment sitting at your stylist's station in the hair salon? With the variety of styles and hair types out there, it's not surprising that the professionals rely on multiple tools to get the job done. Unless you've attended cosmetology or barber school program, or you interrogate your hairdresser while you're getting your hair cut, you probably have no idea about the functionality of the various implements.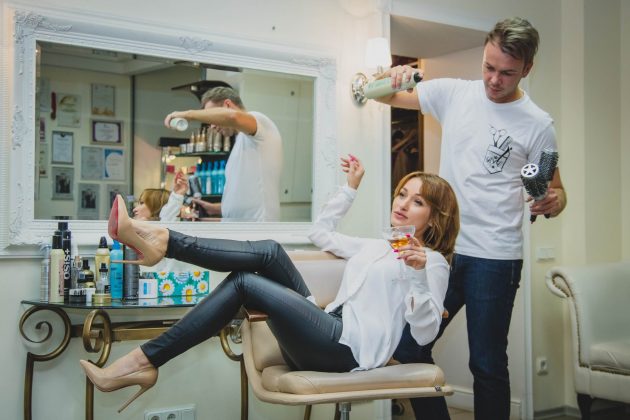 Shears
The most common tool of the trade will inevitably be a pair of shears which resembles scissors. However, these are precision instruments that surpass your ordinary everyday scissors in both performance and price. While there are a variety of brands on the market, premium shears will all share traits like the design features that facilitate the haircutting process. Characteristics like strategically placed finger holes, a finger rest, a properly angled handle, and razor-sharp edges work together to ensure stylists can comfortably perform their craft.
Because stylists' reputations are defined by the quality of their work, they need to make sure their tools are top-notch and kept in mint condition. Sites like Scissor Tech offer a wide assortment of scissors. Investing in a durable pair of shears will pay off in the long term, not only because of the endurance factor due to the superior materials and manufacture, but because haircuts using reliable scissors is an essential part of the formula in building and retaining clientele.
Razors
Razors aren't just for shaving. They have evolved to become an essential part of a hairdresser's repertoire. This is a popular option for customers who prefer less precise lines to create a more tousled or natural look, as well as add texture. While some stylists may be brave enough to use a straight razor to achieve this effect, the more popular option is a razor comb. The name leaves little to the imagination. The comb contains a razor, and the teeth not only help guide the razor through the hair, but also protect the stylist. Even using the comb, it's a tool that should be used with caution since it's easy to damage the hair if not used properly. 
Thinning Shears
While some stylists may employ a razor comb to help thin out hair, thinning shears are another popular option. They typically look just like a pair of regular shears except that one or both of the blades have teeth. Thinning shears are sometimes used to create the texturizing effects of razor combs as well. With its multipurpose capability and overlap with a razor comb, stylists may ultimately end up favoring one tool over the other if they develop a significant proficiency in one.
There are multiple devices stylists utilize to create a cut to suit almost any individual. Although some of the tools may seem expensive upfront, there's a noticeable difference in performance. With continued use, the price levels match, if not undercut, the cost of repeatedly replacing less dependable products. It's essential to look after the equipment since anything sharp eventually dulls, and moving parts need to be adjusted occasionally. Periodic maintenance will keep your tools in tip-top shape and guarantee years of service.