Fashion is more about personal style than about following seasonal trends because they are popular. Many women understand the importance of investing in a few statement pieces that will make their look stand out. Whether it is clothes, shoes or accessories, the right choice will help complement your ensemble.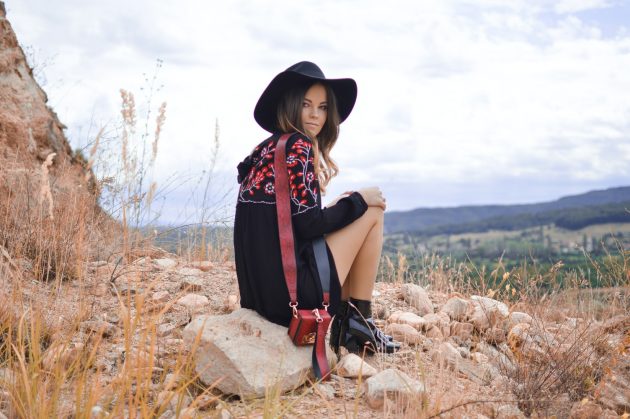 The clothes you wear need to be accessorized correctly, and bags are the most basic and crucial piece in any woman's wardrobe. Here is a list of 10 must-have bags for women that solve every purpose.
Black work bag
A big black bag is a go-to for any work day. It shows you mean business and it is a versatile piece that goes well with your office wear. It can be carried for work meetings or even lunch dates. Statement pieces like a Fendi bag can give a sophisticated edge to your look.
Tote bag
Tote bags are larger than your average purse and indeed a blessing when you have a lot of things to carry; especially if you are going to be out all day or have back to back plans. Tote bags are comfortable and can be matched with any outfit. You can open the window for printed or solid colored totes that give a cheerful vibe to your looks.
Day wear clutch purse
A day clutch is the quintessential fashion accessory and is perfect for breakfasts, brunch get togethers, golf and polo events or yacht parties.
Party wear box clutch
Black tie events or evening galas may be rare but if you do have to attend one, a box clutch is a fashion statement; especially if you are wearing an evening gown or cocktail dresses.
Weekender bag
If you have a short weekend outing or a trip nearby, a tote may not suffice while a suitcase would be too much. Invest in a roomy weekender bag that can easily carry all your stuff and still give you an elegant look. Fendi bags, for instance, can be a wise investment as the quality is great and they will last long.
Chic suitcases
To travel in style, get yourself a chic, neutral or bold colored suitcase that has good features; so that it can be quickly identified and is easy to move around.
Beach bag
A day at the beach means a lot of sun and sand. Invest in a good quality, spacious beach bag so that it will not get worn out after a few uses and will comfortably carry all the beach necessities.
Casual long strap bag
This piece can work for your coffee dates, a movie night or even a short road trip. Choose designs and styles that compliment your personality.
Bold colored bag
When your outfits need a pop of color, this is what you should choose. Bold colors are great for summers and can be teamed up with monochromatic outfits.
Neutral totes
Neutral colored totes can be used whenever you are unsure of how dressed up or toned down you need to be.