La Mer is officially the most oft-mentioned brand on social media, according to a recent report by Tracckr. From January 1 to June 30 (2018), the luxury brand received 12 million engagements, with Dior taking second place (six million mentions) and Estée Lauder nabbing the third spot (with five million mentions). Of course, La Mer is actually owned by Estée Lauder, making it a double achievement for Estée Lauder Companies Inc. What can we learn from this and other top companies when it comes to marketing strategy and brand awareness for skincare products?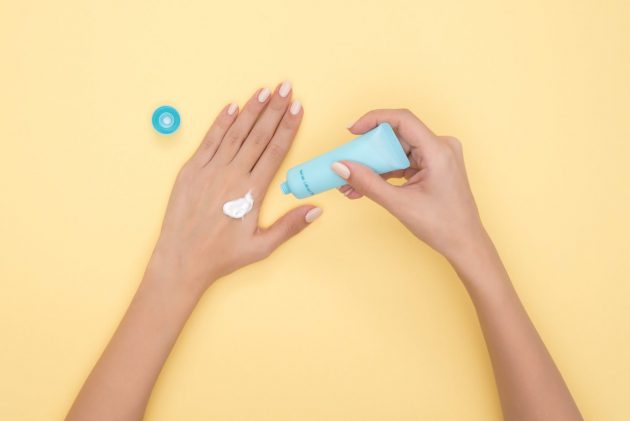 Savvy Influencer Marketing
Around 65% of social media users were born in the digital age. Known as Gen-Z, these buyers rely heavily on influencer reviews when it comes to investing in skincare. A 250ml tub of La Mer moisturizer can cost around $1,000 dollars – and that means that purchasers are wary to invest in this level of product unless it actually delivers. Despite being an ultra-exclusive brand, La Mer is well known as 'one of the best' by nearly every beauty buff, young and old. However, not all consumers can afford it – which is why the company strives to align with influencers that reflect the exclusivity the brand wishes to preserve. Some of the faces chosen to represent the brand include A-list actor Kate Hudson, who stars in a spectacularly beautiful, nature-based video talking about "air on light on skin awakened and refreshed." The video is emotionally impactful, succeeding in boosting the appeal factor of this highly coveted cream. Of course, these high-cost video efforts trickle down along the influencer world, with everyone from Jeffree Star (close to 16 million followers on YouTube) to young, upcoming beauty rebel Bretman Rock (6.3 million followers) declaring their unbridled love for La Mer.
Capturing the Zeitgeist of the New Millennium
Marketing skincare to various generations (millennial age and younger) involves making a powerful connection between a brand and its buyers' ethos. This is something that once-indie (and now big-selling) brands like Tatcha and Drunk Elephant have managed to achieve to perfection. Research has found that millennials have a deep interest in organic, ethical, natural products. Both Tatcha and Drunk Elephant products have potent ingredients lists that include a bevy of luxury natural components – including Marula oil, baobab, green tea seed, and other ingredients that are packed with antioxidants. Thus is the success of Drunk Elephant that it is rumored that Estée Lauder Companies Inc. are potentially interested in purchasing it – which will surely result in even greater marketing success for this well reviewed brand.
Design for Life
Getting individuals interested in skincare involves creating quality products that contain high levels of effective active ingredients, but also choosing the right design for everything from logos to packaging. Drunk Elephant is one company that has honed this skill to perfection. The company houses its luxurious creams and oils in white and pastel-hued tubs that are graced with a naif elephant sketch logo. Another company that is the epitome of design perfection is Argentum Apothecary – a London-based brand on the same price level as La Mer. Lauded on YouTube by socialites like Elizabeth Hamer, this brand has spent a big budget on packaging and brand design. Take a look at its website to view the beautiful illustrations, or buy a sample skincare pack to view the quality of the packaging close-up. Argentum Apothecary's Potion Infinie (a cream containing silver hydrosol and DNA obtained from salmon milt) is housed in a pricey crystal tub that feels luxurious to the touch. Large-sized tubs are accompanied by 'archetype' cards that represent the 'collective unconscious'. The cards include the Creator, Sage, Caregiver, Magician, etc. It is easy to see how even opening a product that is so well designed is an emotional and intellectual exercise that goes way beyond simply buying a cream.
In a recent collaboration with beauty guru Tati Westbrook, Jessica Alba (who owns a 'questionable ingredient-free' skincare brand called Honest Beauty) shared her view that luxury brands are no different from more accessible ones. Learning to read ingredients lists and avoiding those with formaldehydes, parabens, and other harmful products, she feels, should be the priority. However, there is no doubt that investing in skincare (especially high-priced skincare) is an emotional and often aspirational, decision. Design, ethics, and influencer reviews are undoubtedly the main pillars that are required to keep a skincare brand at the top of its game.