Clothes are more widely available today than they have ever been at any previous point in history. People have a wide selection of styles, fabrics, materials, and designs to choose from, opening up many outfit options for the average shopper. However, as part of a worldwide inclination toward minimalism, many people have started trimming down their closets, opting for a carefully curated selection of clothes instead of numerous garments to choose from.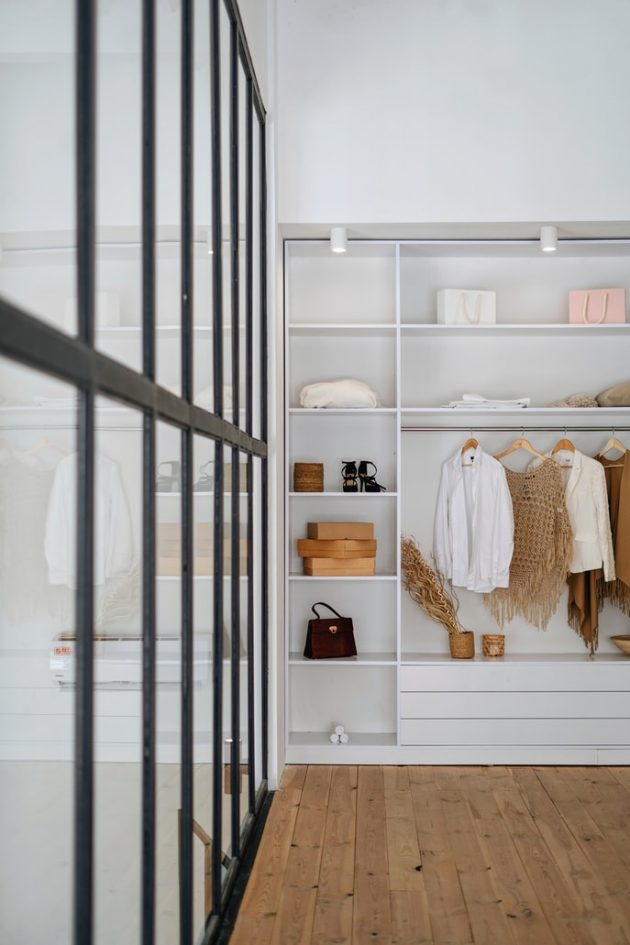 The point is to stick to classic and timeless clothes which will last you a long time. In this manner, you won't need to shop new pieces constantly to keep up with trends. You can also reserve tasks like buying denim leggings online only when you need to replace your staples or if you wish to switch up your wardrobe.
In a world with incredibly fast fast fashion and popular items that go out of style in a matter of weeks, having a few clothes which you love and use all the time is a statement in itself. It is the very definition of "less is more." You can save money yet remain trendy, without sacrificing sustainability.
Why Opt for the French Style?
First things first, what is the French style? When you ponder on the term, the first thing that comes to mind is Parisian fashion, whose clothes feature classic silhouettes and muted colors. They are known for their elegant and timeless appeal.
It's difficult to pinpoint when or how the French style came to be. However, some fashion aficionados have suggested the term is founded on French wardrobe philosophy. The main concept behind it is curation. It simply means that you have to be selective about the clothes and accessories that you add to your wardrobe.
The concept of curation naturally goes hand-in-hand with minimalism, which is why the French minimalist/capsule wardrobe is so popular.
The Basics
After learning more about the mindset that governs building a French wardrobe, you can now get to work. Remember that the following items come in different styles, so it's up to you to choose which you like best. Aside from the tops, try to limit the following staples up to two pieces of different colors.
Strapped Tops
Strapped or tank tops are essential because you can wear them with a wide range of clothes. You can put one on when the weather is warm, or use it as an undershirt for a white blouse. In the colder season, you can also put it under your clothes for extra layering. Have it in three colors: white, black, and nude for more versatility.
Casual Top
Casual tops cover a wide array of styles, including T-shirts, polos, and blouses. The crisp, clean T-shirt is the go-to for many people, but you can also look into other styles if it fits your aesthetic. That said, it's always good to have at least one white T-shirt in the closet. Like the previous item, try to limit your tops to three pieces of different colors.
Button-Down Top
A button-down top can significantly elevate a look. Whether you're wearing it casually or in a formal event, it brings a level of class to your ensemble. This type of top arguably looks best in white. The light color gives it an airy yet elegant feel and gives a nice contrast to clothes. Indeed, it is a must-have in your capsule wardrobe.
Blazer
A closet isn't complete without a well-fitting blazer. Wearing a blazer can significantly affect your outfit's vibe. When you wear it, it signals to others that you mean business, making it essential in the workplace. Whether your office has a strict dress code or not, having a blazer in your wardrobe will come in handy.
Denim Jeans
There's no contest. Denim jeans are the staple when it comes to casual bottoms. They have a timeless, chic look that appeals to all generations, young and old. Having a pair of dark wash jeans will go well with any top you pick, so make sure to pick up one at the store if your closet doesn't have it yet.
Trousers
Of course, you're going to need bottoms for formal events, and denim jeans aren't going to cut it. A pair of good trousers, on the other hand, will do the trick. Ideally, you'll have them in either black or dark gray wash, which will match well with your white button-down shirt. However, if you like earthy, warm colors, consider choosing a pair of muted brown trousers as well.
Black Skirt
If you wish to dress up in something more feminine, opting for a black skirt rather than the usual pants can switch up your style. The question then lies on which style of skirt you should go for. As a suggestion, try a black pencil skirt. Depending on the material, you can use them in formal settings but also make them look casual if needed.
Dark-Colored Shorts
Some days will inevitably be hot, so having a pair of dark-colored shorts ready will come in handy. In this case, "dark" does not necessarily translate to black or dark blue. It simply has to be darker than your top, which will give your outfit a nice contrast.
Trench Coat
The trench coat is an iconic garment in French fashion. Not only does it look elegant and classy, but it also does a great job of keeping you warm during the colder months. The traditional autumn look often highlights the rich camel-colored trench coat, but you can also explore other colors like black or navy blue.
Black Dress
Every woman needs a little black dress in her closet. Depending on how you accessorize, you can easily switch the look from "office meeting" to "date night." When choosing a black dress, consider your body shape. It will help you determine which style and silhouette look the most flattering on you.
White Sneakers
White sneakers go well with everything—sometimes even semi-formal events. Pair it with a crease-free white shirt and denim jeans, and you have a go-to street look. On the other hand, it could be difficult to keep them clean for a long time, so put them on a raincheck if it starts drizzling outside.
Black Heels
A pair of black-heeled sandals is a must for any French minimalist wardrobe. You can have them open or close-toed, depending on your preference. The great thing about black heels is how flexible they are in terms of styling. Casual, formal, date night, party—whichever occasion you think of, a comfortable pair of black heels has got your back.
A Guide on Choosing Closet Staples
There are certain things you need to consider when shopping for basics. Bear in mind that the following are not strict rules you have to adhere to, but they will make things easier for you down the road. Keep the following tips in mind when building your minimalist closet:
Quality over quantity. Choose clothes that are made from high-quality materials. While they may cost you more, you get more bang for your buck because you can wear them over and over for a longer time.
Versatility. When shopping for new clothes, think about how they will fit with the other garments in your closet. Your new pieces have to be flexible in styling, so you can make the most of it no matter which season.
Neutral or muted colors. Garments that are monochromatic or muted in color feel more timeless than those which aren't. They're also easier to style because they don't clash with other hues and look great with all of them. For this reason, opt for clothes that fall under this category.
Overall, the key to a successful French minimalist wardrobe is curating your clothes in such a way that all items match each other. In this manner, you can make numerous outfit combinations and still look fresh and different each time. Reducing the number of clothes you have may feel limiting at first glance, but it can be a freeing experience if you give it a chance. Keep the pointers and list above in mind when building your French wardrobe.