Prom is huge! It's exciting, it's glamorous – and pretty stressful, too. There's lots of prep needed, tickets that need buying, dates that need to be asked… (Wink, wink!)
But to help the big day go a little smoother, here are seven bite-sized tips for the best prom night ever.
Pick Your Prom Dress First
What's prom without a beautiful dress? Let's be real, dresses are usually the most expensive and involved part of prom. They should be your first priority when preparing since they're such a big deal.
There are tons of options out there your prom dress 2019. Finding one that fits in the style and color you want is no easy task, so don't leave it until the last minute.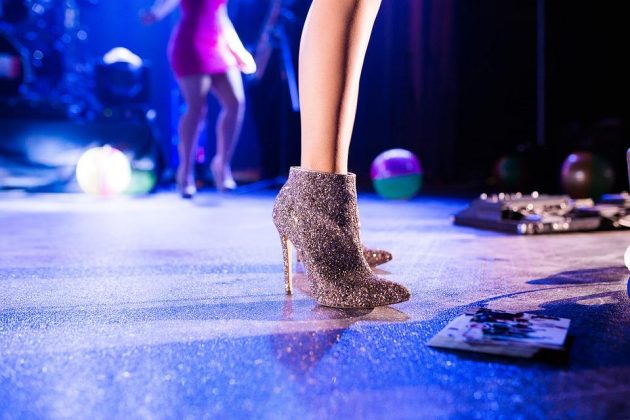 Break in Your Shoes the Week Before
You've probably picked out a pair of smokin' heels to accompany your equally-smokin' dress. But even if you're a pro at strutting in stilettos, all new shoes need to be broken in – especially if you're going to be wearing them all night.
The second you get your new heels, start just wearing them around the house. It's good balance practice and will help prevent any painful heel blisters in the future.
Don't Be Shy About Eating
If your prom experience is catered or you go out to eat afterward with your group, don't feel the need to hold back! Your anxiety about eating may come from a desire to avoid looking sloppy in front of your date or messing up your makeup, but no one is judging or scrutinizing you.
Let yourself enjoy dinner! You'll be fine filling up your plate, promise.
Ditch the Purse; Get a Clutch
Okay, first thing's first: a sleek, classy clutch looks way better with a formal dress than a bulky purse.
Second and most importantly, a clutch is more practical and easier to deal on prom night. Just don't forget about it on the refreshment table.
By the way, your clutch should contain your:
Phone (fully charged)

Driver's license/school ID

Prom tickets (and any required forms)

Emergency money
If you have room for it, things like lip balm, band-aids, tampons, and extra makeup are great, too. If you want to bring anything else in case of an emergency, just leave it in the car.
Don't Experiment the Night Before
Don't try that new face peel you've been saving. Don't try to make last minute dress alterations by hand. Don't start a last-minute juice cleanse. Do NOT try to cut your bangs on your own.
In other words, the night before prom is not the night to play with unknown factors. You never know what will react poorly with your skin and lead to a huge breakout the next day. It's understandable if you're antsy and want to look your best, but you can minimize the risk of disaster by staying calm and sticking with what you know.
Check the Weather Beforehand
This goes double if you're planning to take photos outside! Humidity and rain can wreak havoc on hair and makeup, so check the forecast and humidity index to determine if you'll need an extra spritz of hairspray and an umbrella.
Even if it's going to be a bright and sunny day, be careful of the heat. Wear sunscreen underneath your makeup. Drink plenty of water, even if you're not thirsty – and use a straw to keep your lipstick from smudging off.
Be Uplifting (or just hold back on the sass)
Prom is super nerve-wracking for everybody. No matter how cool and composed they may look, each and every person at the event has fretted about some part of the night.
Exactly 100% of the girls there are worried about their appearance, so you can make a real difference by simply passing out some compliments. A sincere "You look great in that dress!" goes a long way. (And chances are, someone will compliment you right back, so you get a nice ego boost, too!)