Hey my beautiful ladies! I NEVER leave the house without wearing mascara… except maybe when I'm going to the beach. I'm obsessed with mascara, and I'm 100% sure that a few coats of mascara can change the way you look. Whether you're sick, tired, or all of the above, mascara can instantly open your eyes and refresh your whole look!
Below are 15 hacks, tips and tricks for you mascara lovers, to get the most from this beauty product plus achieve those voluminous eyelashes every time.
Save The Mascara
A typical mascara dries out before half of it is used. But there's a quick fix that gives your mascara a second life. Follow the link below to see how you can make your old mascara feels brand new again!
How to Apply Mascara (the Right Way!)
Heat your eyelash curler with a blow-dryer so your lashes curl more easily and hold the shape longer.
Wipe off excess mascara on a tissue to prevent clumps
Mascara as Eyeliner
Ran out of eyeliner? You can substitute it with mascara!
Bigger, Bolder, Better Bottom Lashes
Applying mascara to your lower lashes can be difficult. Try this trick instead:
Mascara Cocktailing
Why are two mascaras better than one? Because each wand is designed to do different things and each formula created for completely different tasks as well. Some add volume, others separate, some lengthen, others create "tubes" around each lash… and when you combine the power of two, the effect is gorgeous.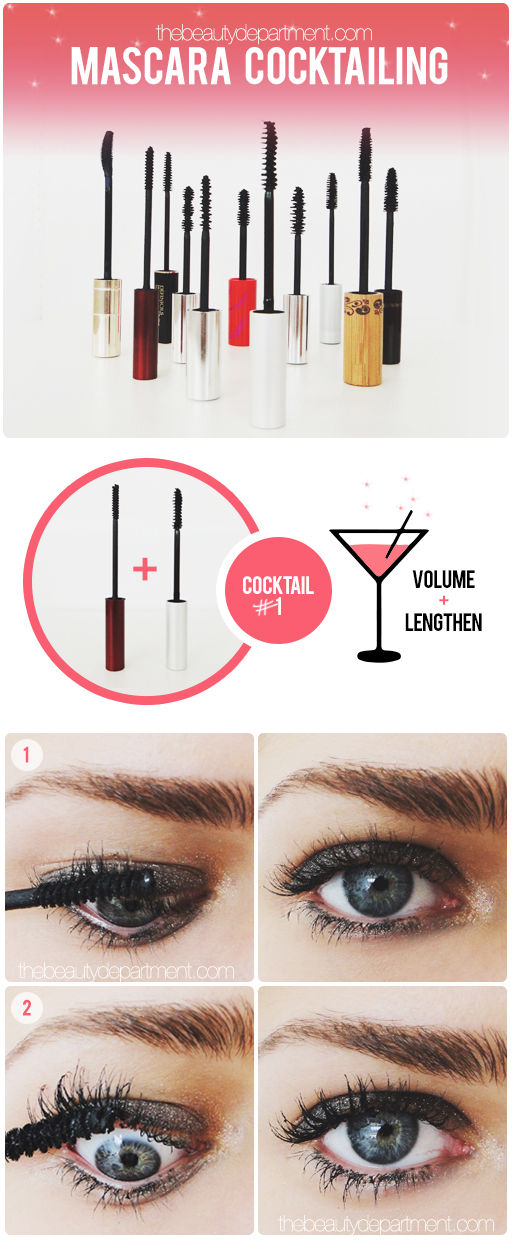 Use the Spoon to Avoid Mascara Marks on Your Upper Eyelid
DIY Lash Curling With A … Spoon!
Use Baby Powder For Thick Lashes
Mascara brushes get old and clumpy after a while. Running your mascara brush under hot water can un-clump it.
Paint Your Lashes
This option is worth trying because allows you to curl after, right at that critical moment when the lashes are drying, making the pinch more powerful. Here's how:
Use Mascara to Change Your Eye-shape
For bigger rounder eyes, take the mascara from the very bottom of the lash out to the sides. Spread those lashes out like a fan. For a more cat-eyed look, you can sweep the mascara to the outer edges of your eyes.
Lash Curling Secret
If you have a hard time maneuvering your mascara, try bending the wand so it fits your eye perfectly!
So my ladies, which of these mascara hacks is your favorite?