We live in a very commercialized world. The fashion industry is one industry in particular that consistently produces new products, styles, and designs to entice consumers. Companies that subscribe to the "fast-fashion" model of production and retail, on average, introduce new pieces to their catalog every week. Consumers are constantly kept up-to-date with trends and never tire of brands' inventories, which keeps them coming back for more. Unfortunately, to keep up with seasonal fashion trends, many big retailers have cut corners and resorted to questionable production techniques.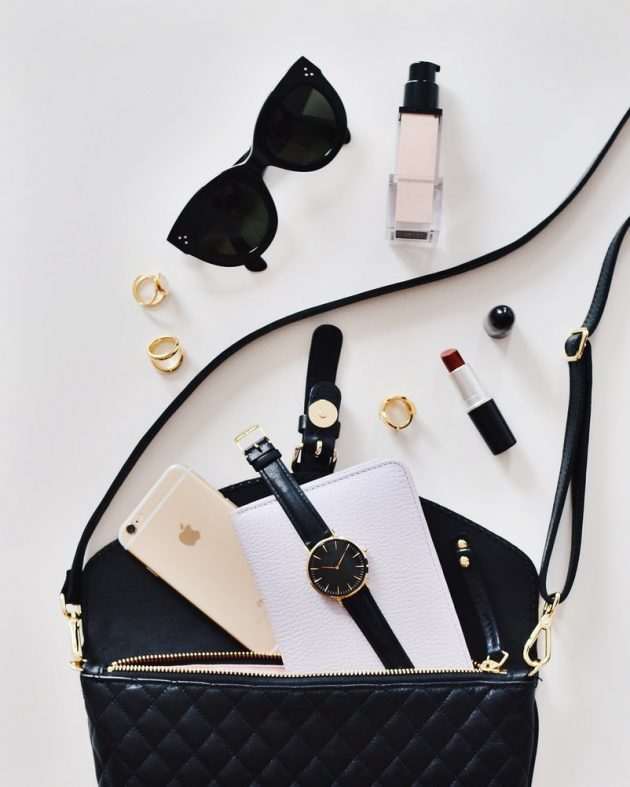 Why Abandoning Fast Fashion Matters
The average conditions of fast fashion factories include lower wages for employees, longer working hours, and lower-quality clothing. This industry—considered the second-largest polluter in the world—also causes severe environmental damage due to the improper disposal of toxic chemicals, dyes, and synthetic fabrics.
Usually, it is large clothing companies that are guilty of fast fashion. If you want to start supporting more ethical brands, consider purchasing from companies that produce ethically and sustainably-made pieces like No Nonsense.
Most of the time, these "slow fashion" companies put more time and care into their merchandise. Instead of putting out new capsule collections with generic designs each week, these brands choose to release high-quality clothing every few months instead. This way, they contribute to environmental sustainability by adopting eco-friendly manufacturing practices and using quality materials.
The transition to slow fashion can be daunting, but if you have a desire to create a more sustainable wardrobe, here are some tips to guide you through living in a fast-fashion world:
Remind Yourself Why It Matters
If you have decided to make the switch to a more slow fashion mindset, ask yourself why you are doing it. Whether it is a humanitarian reason or an environmental one, make sure to remind yourself that there is a purpose for changing up your fashion habits. This is also a way to encourage yourself to continue doing it on days when you may feel disheartened.
One good way to wrap your head around the effects of fast fashion is with the internet. Documentaries, articles, and reputable statistics surrounding the garment industry can give you a clear idea of the consequences that fast fashion poses on the world.
Ignore Trends
For those with a love for fashion, it can be difficult to resist the lure of attractive, cheap clothing. However, you shouldn't turn a blind eye to the effects that your choices as a consumer may have.
Instead of shopping with the latest trends in mind, purchase items that complement your current lifestyle. Look for wardrobe staples that will always remain in style. You can also find similar alternatives from your local thrift store or small slow-fashion business. While trends come and go, high-quality and versatile pieces can live in your wardrobe for years without losing their appeal.
Explore Other Options
A way to continue your love for shopping without contributing to the fast fashion trend is by thrifting. Most second-hand stores carry hand-picked vintage items, high-quality second-hand garments, and are usually sold at a much cheaper price than they were originally bought at.
By thrifting, you are giving a second life to a garment that would have just ended up dusty or disposed of. Thrift stores have many one-of-a-kind pieces, which means you can avoid the awkward run-in with someone wearing the same high street piece as you.
Treat Yourself to the Best Quality and Shop Less Frequently
Though ethical and sustainable clothing brands are great for the environment and garment workers, they can be rather expensive for most people. Indeed, fair working conditions often translate to better-quality products at higher retail prices. The good news is that these kinds of clothes will last for years. Instead of purchasing cheaper clothes often, save up to get high-quality items. It is easier said than done, but this way, you'll spend less in the long run.
Extend the Life of Your Existing Pieces
Before you get rid of items in your closet that you no longer want, consider upcycling them to spice them up and turn them into something new. Indeed, there are multiple ways to extend the life of your items, especially older and basic pieces.
Embroidering, cropping, and sewing are some methods that you can use to change up any basic shirt or bottoms that haven't been worn in a while. With a little creativity, fabric from old pieces can be used for other things as well, such as bags, hair accessories, and more.
If none of that sounds appealing to you, many second-hand stores and charities will gladly take your pieces to give them a new home.
The temptation to constantly purchase new fashion pieces can be challenging to resist. By realigning your relationship with the products you buy and changing some of your longstanding shopping habits, it will be much easier for you to minimize impulse spending on items you don't really need. With these tips, you'll be able to adopt a slow fashion mentality despite the fast fashion industry telling you to do otherwise.