There so many photos on the internet that show the difference between the product on the site and how it looks in reality. The "expectation vs reality" photos are quickly becoming viral. But, they don't put to question the trust in online stores.
Experienced online shoppers that pay monthly catalogues can confirm that you can get some pretty good deals for a fraction of the price. But, there are a few things that you should keep in mind. Check this guide and find out how to shop for fashion online without getting dissapointed!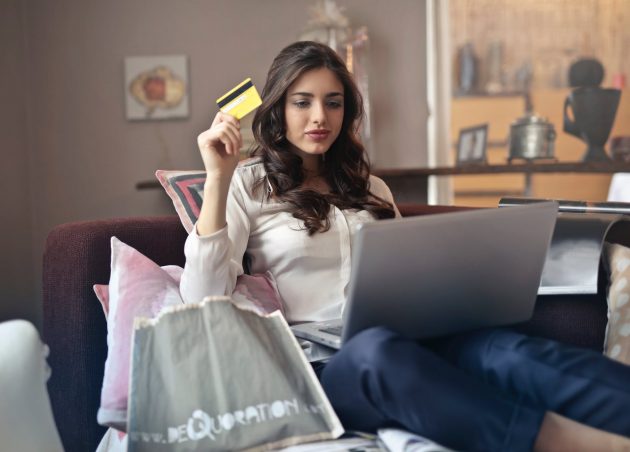 Know your body measurements
How do you get the perfect fit for you when shopping online? Start by writing down your body measurements such as height, hips, bust, and waist. You can later compare these in the size chart.
Also, make sure that you have the right measurements of your body. Don't wear thick clothes when measuring.
Make sure that you have the right size
It is very important to know that brands don't have a standardized size chart. This means that the same size can be different between brands. If you wear size M for example, you might want to save your effort and add it to the cart. But, be sure to check the size chart first. Every brand has their size chart somewhere on their site. Check the sizes and the measurements that correspond to each one. This way, you will be sure that the clothes will be the perfect fit.
Search for bloggers' reviews
Are you afraid that the clothes won't look on you the same they look on the model? You should look for some reviews online before you click the "buy" button. Bloggers do us a great favor by reviewing products. This way you can see how the garment looks on normal people that aren't supermodels.
Check Youtubers
Youtubers also like to give detailed information about clothing such as fit, size, and fabric. You might find it very helpful to know how a certain size looks. They usually share their body measurements for your reference. Don't forget to check for some try-on hauls, so that you will have realistic expectations.
Check the return policies
Every site has a whole page with their return policies. This is usually the part that every one of us would normally skip. Because who would bother reading some useless policies?! Experienced buyers don't think this way. They always check the page that others skip.
The return policies specify the conditions under which you can return the goods if you aren't satisfied. Some might require you to pay the return shipping fee, while some will cover the cost. Certain brands offer a period of 2 weeks in which you can return the product, while some extend it to one month. If you don't want to spend additional money or own a piece that you don't like, make sure that you always read the return policies.