Although I do not consider myself a particularly adventurous person, I usually have no qualms about experimenting with unexplored fashions or unconventional styles of clothing. However, there are some trends in my short-lived fashion-conscious life that I have sworn never to wear – my first ever fashion mistake. Never say never because next season 'never' will be taking the world by storm and you will catch yourself in the very items you swore you wouldn't wear. Like having a haircut, when you proclaim "It's just hair, it can grow back" so is clothing just that; clothing and you can take it off. Now this theory has resulted in many dressing room disasters but for every ten failures there is generally at least two hits – so don't be afraid to welcome even the craziest of suggestions even if you're just doing it to change things up, to stir some up some much-needed creativity in your otherwise mundane wardrobe. In the interest of spreading the gospel of never saying never, it's important to remember that this mantra opens your outfit possibility to boundless realms. No matter where you buy your clothing from may it be big brands like Gucci or House of Monatic or small local vintage stores everything goes – and not just goes but goes together. As a reminder of this, I thought we should look over the trends we all said, 'never to' and how we can go about putting them back into our everyday wardrobe.
Dad Sneakers or 'Takkies'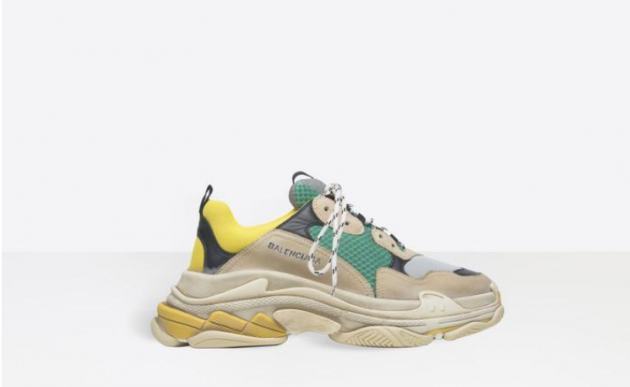 This is a trend that silently sweeping the fashion nation and is taking names and making waves quickly. Aptly coined the 'dad sneaker' trend as its impossible for them to not conger up feeling of nostalgia as they are properly the shoes your dad wore in the nineties. It's a strange trend comeback, but with the trend of the sneaker so high it makes sense for the fashion forward like Kendall Jenner and fashion house Balenciaga to be pushing the boundaries a bit here. This trend is nonsensically persuasive, and way comfier than it is crazy – which is saying something.
Why I Said Never: I can't look at them without my brain having an unfathomable moment where the only thought that I can muster is "what the actual F****". They are chunky, grubby and unflattering – the ultimate dad shoe of the 90's or movie nerd shoe that was ripe in the 80's.
How to Think About It Differently: It's not a secret that comfortable clothing has built a lot of momentum over the last couple of years, with big fashion houses coining the trend 'Athleisure'. In fact, this new movement has made us look at fashion every differently. Fashion should always be two things; comfortable and beautiful, and the dad sneakers has proven to be the perfect combination for our desire of architectural beauty and our search for comfortability, perfectly combined.
Style Tip: Style with a flare of femininity, a maxi skirt or slip dress add the perfect contrast that will save you from looking like Steinfeld.
The Ruffle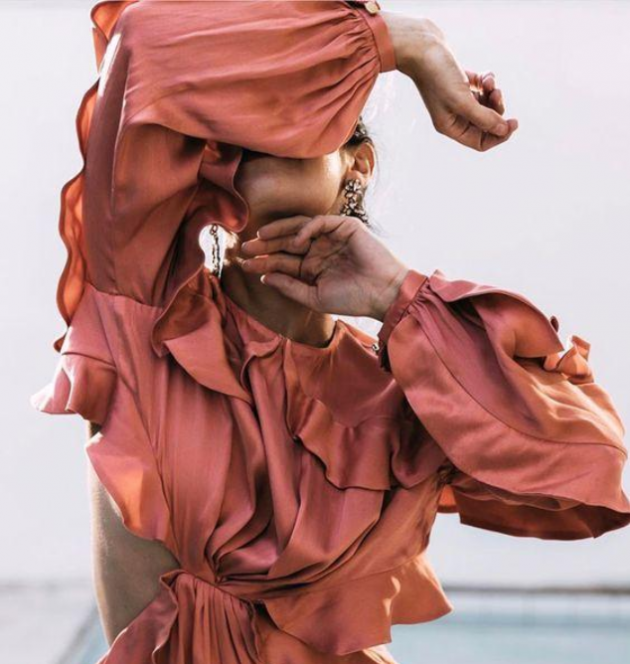 The genesis of ruffles can be traced back all the way to the 15th century. So, it seems an obvious source of inspiration for the ruffle trend we see today. Ruffles are the pickle juice of clothing, you either hate them or you drink the juice out the jar with a straw. Either way ruffles are renowned for master techniques in dress making and are sending to be made due to women's ambitious quest to find love in a hopeless place – for if ruffles ignite things it's; femininity, sexuality and self-love.
Why I Said Never: This trend is often not lukewarm, you either hate it or you adorn yourself in everything ruffle, which can often make you look like frosting on a cake – cute but doff. A lot of the time this trend is unflattering and silly.
How to Think About It Differently: Ruffles definitely carry a romantic notion, but not in the carefree way; ruffles denote love with passionate poetry, handwritten heart break and deep ugly cries. How does one wear an item of clothing that holds so much romanticisms? When often we feel we are everything but –  with confidences that's how. You've got to own the moments that you've felt as vulnerable as your outfit makes you looks.
Style Tip: If you still feel like you're not entirely sure about them pair your ruffles with some masculine elements to help create a little contrast; a blazer or some loafers are ideal.
Dungarees
Whether you love them or hate them dungarees actually have a place among fashion trends beyond the domain of small children. From style Icons like Alexa Chung and Pixie Lott this fashion, although an iconic piece of nineties nostalgia can be seen everywhere from the street to catwalks at fashion weeks. This childhood staple has resurrected itself in multiple ways with; the classic stone wash denim, cute printed pinafore dresses, dungaree shorts, dungaree skirts and even dungarees for men. It's one of the most versatile trends of the season.
Why I Said Never: I feel like a baby and I look like a redneck; and a redneck baby isn't exactly where my style inspiration is drawn from. It also feels like it can be super unflattering.
How to Think About It Differently: Dungarees are effortlessly charming, they have a way of looking chic but also like you're not trying too hard. They give off an artsy creative feel to them and when dressed right can be the perfect combination of style and comfort.
Style Tip: When worn with a semi-sheer blouse or pretty c natural tan heels can elevate the look to give it a more feminine flare.
The New Hoop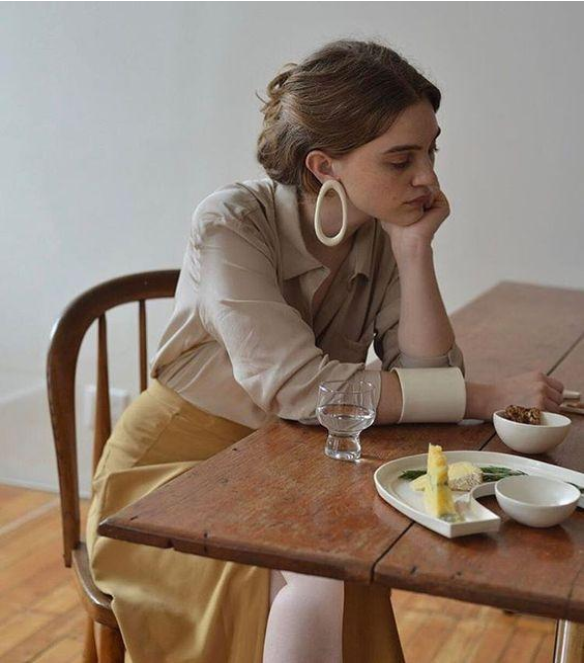 Hoops are not new on the fashion scene, but they seem to have returned better and more stylish than ever taking on a more architecture approach and transforming even the simplest of outfits into the most stylish.
Why I Said Never: For some people statement earrings are way out of their fashion comfort zone as it can leave you feeling to 'Jenny from the Block' which is not wrong just um… old.
How to Think About It Differently: For those of you who like to keep your style simple; statement earring of any kind – especially hoop can help to elevate your look without the requiring much effort. With so many varieties you can add a touch of femininity, simplicity, masculinity or architectural design to any outfit. Throw away your Jenny from the block image and use your creativity to become more refined.
Style Tip: To pull this off properly, pay as much attention to coordination as you do to placement. Too much on one ear and it'll look too heavy; too much color and it looks cheesy. The best way to strike both an elegant and stylish note is to find that sweet spot between playful experimentation.