There is no doubt that summertime can be a fun time of year. There are many great things about the warm weather and the opportunity to dress up for events like weddings at the beach or in the backyard, graduations, work parties, and the like. These occasions can be a quick blink away before you know it, so knowing what to wear to them ahead of time can make your summer more enjoyable.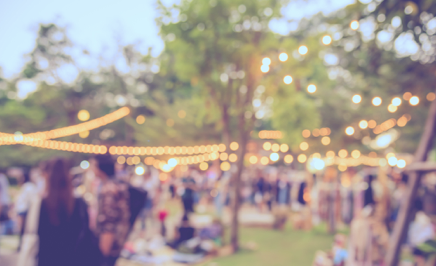 Are you attending a casual summer wedding or an evening affair with a sit-down dinner and dancing? Will you be at your workplace with colleagues dressed in conservative business attire, or are you going to an evening party for which the host has not mentioned a dress code? Knowing ahead of time helps when making decisions on what to wear and picking the right timepiece from an array of quality luxury watches.
Deliberate Often, Decide Once
Once you have a sense that you know what you'll be doing and where you will be going, it's time to start thinking about how to dress. Consider the overall theme of the event. Is it a casual backyard wedding dinner at your friend's house or a formal white-tie dinner at an upscale resort? Then, consider your role in the event.
Knowing what works for your body type is the key to dressing for any event. Some clothes will make you look better than others, depending on age, physique, and height. While it may sound obvious that you want to wear clothing that fits, it can be a lot harder than it sounds. You'll want to ensure you're not wearing clothes that are too tight or have fabrics with too much stretch, as this could cause unwanted wrinkle lines, bagging, or stretching, which is not what you are looking for.
1. Cocktail Parties
If you are going to a cocktail party, you will want to ensure that your clothing is comfortable and allows for easy movement as you circulate from guest to guest. You'll also need to consider the venue and whether there will be dancing. If there will be dancing, think about what shoes you might want to wear with your outfit.
Ladies, don't forget that cocktail dresses usually have a low back or an opening at the back. If you are wearing a strapless dress, pay extra care to the back so that it doesn't slip down and show your bra. Think about covering any areas you don't want to reveal. Once you have chosen your apparel, you can enjoy choosing an exquisite watch as the perfect accessory to complement it.
Gentlemen, you may wish to dress with casual flair. Jeans, slacks, and simple button-down shirts from quality brands can look great for summer. If the evening calls for a jacket, make sure it's versatile. A lightweight sports coat, striped shirt, and dark denim jeans are an excellent on-trend combination to consider now.
2. A Formal Dinner
When attending an evening affair like a white- or black-tie dinner, you want to ensure that your clothing is chic, clean, and well-tailored. People who attend these formal occasions dress to the highest standard. For men, "white tie" attire traditionally consists of a black tailcoat with matching trousers, a white shirt with a matching bow tie, and black patent leather oxfords or opera pumps.
Appropriate white-tie attire for women is usually a floor-length, fitted evening gown, often worn with long white gloves that cover the elbows. A small decorative evening bag and high heels are the perfect finishing touches. Just make sure the bag has enough room for your essentials and the shoes are comfortable so that you can enjoy a twirl on the dance floor. White-tie occasions are perfect for showcasing your finest jewelry, including a lovely Rolex watch for women. White-tie events are rare in these days of casual dressing, but it's always good to know what to wear if you're invited to one of the two highly formal events that follow.
3. Gala Events
These evening white-tie affairs with dinner and dancing are usually held in an elegant venue like a grand ballroom. Men wear full dress as explained above. Women can wear full-length ball gowns or elegant long black or jewel-toned dresses.
4. State Dinner
State dinners are similar to galas but more traditional and formal. The dress code is white tie for men and ball gowns for women. You'll want to ensure your clothing is of the highest caliber and fits well. More often, you'll see "black tie," "creative black tie" or "black-tie optional" on the invitation. For men, a black tie means a tuxedo — traditionally, a black (sometimes white in especially warm climates) dinner jacket with matching trousers, a pleated white shirt, black formal shoes, and a black bow tie. A waistcoat or cummerbund is optional. For women, either an evening gown or a cocktail dress, with well-coordinated accessories, is fine.
A creative black tie allows both genders to vary their attire a bit and have fun with colors, patterns, and textures that stray from the strict black-tie norms. If the event is black-tie optional, men can opt for a dark business suit instead of a tuxedo, and women's dresses can be a little less formal.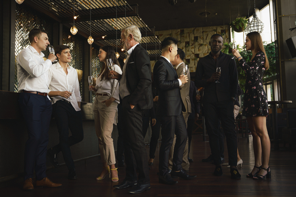 3. High-End Resorts
Resort wear is a casual look that is chic and comfortable. Men can wear a lightweight cotton blazer or jacket with some nice jeans and sneakers. Light fabrics are great for day wear, and wrinkle-resistant fabrics, like linen blends or khaki blends, will also look good.
4. Graduation Parties
Graduation parties tend to be a lot more casual than other summer events. You'll want to look ready for anything and ensure everyone knows it. For women, a classy strapless or sleeveless dress can work great with sandals, wedges, or something more casual if the weather is warm.
For men's evening attire, something simple in black is always great for graduations and evening affairs. Accessories can make a big difference. A nice Rolex watch, always useful to have, is a great way to make an outfit look more finished.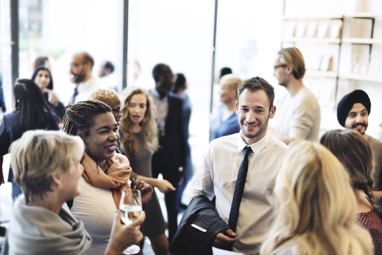 5. Office Parties
You'll want to look great at work parties and ensure you're on top of the latest trends. The key here is subtlety. Men can try a business-casual look like a dress shirt and slacks with a blazer and a nice tie to coordinate with the other pieces. Choose stylish oxfords, loafers, or upscale sneakers that will go with the trousers you plan to wear. You can't go wrong with a nice pair of dress shoes, ensuring they're comfortable and have good support. If you're wearing jeans to work, keep it simple and appropriate. A white shirt with a blue or black shirt and tie will always look good for the office environment, even at an evening event.
Women can't go wrong with summer cocktail attire that falls somewhere between business casual and semi-formal wear. Think of your favorite summer maxi dress, jumpsuit, or a dressy pair of pants or flowing skirt with a breezy top that makes a statement. For men, the key to this look is making sure it's pressed, tailored, and not too over-the-top. For women, the ideal look is one that's fun and festive without being as revealing as what you might wear to a nightclub.
Fashion Is Instant Language
The type of event and the attire you choose will help people around you know how to perceive you. Attending an affair in a casual venue or a more formal one will allow you to enjoy wearing different types of luxury watches. Whatever type of soiree you're attending, be sure that you are dressed appropriately and in clothing that makes you feel comfortable and love how you look.