The COVID 19 pandemic has certainly impact each one of us in one way or another. Apart from curtailing our lives behind backdoors, it has also affected our living and how we survive. Now, with such kind of unpredictability online in the finances, life is not the same. And, it is evidently impacting our present and future in some way.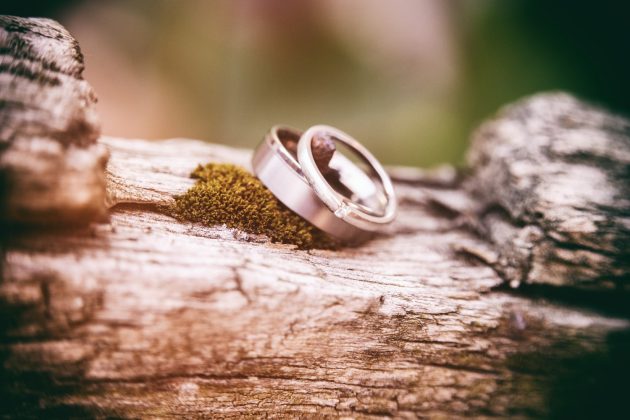 Fortunately, the situations are getting normal, and people are getting busy with their normal daily schedule. Moreover, the couples whose wedding was delayed now finally can tie the knot. As the wedding day get closers, shopping for a wedding become more and more complicated and in fact stressful. And now as we have landed in times, where uncertainty of finance hovering around our heads – it is important to keep everything within the means.
Undoubtedly, shopping expenses are necessary but you cannot go overboard and spend thriftily. If you feel like, your shopping budget has been compromised – it is time to rethink again for some cheap engagement rings choices. Here are some fascinating options to help you keep your shopping for rings on a budget.
1. Wave Eternity Band
This ring is best for those who prefer vintage style products. Moreover, it has a charming and unique design with a mesmerizing diamond sparkle. The design is entirely vintage-styled. Furthermore, you can also choose the ring material according to your preference. This ring has 21 small diamonds embedded in it.
2. De Couer Diamond Ring
The rose gold diamond ring with a halo of gemstones are getting high preference in recent times. There are several reasons behind it. The main one is the halo of gemstones around the central gem. This makes the main gem look more significant and shinier. The design of the ring has a unique theme showing two love lines intertwined together. This ring has 10K rose gold and 1/6 Carat diamond with a bandwidth of 8.2mm.
3. Simulated Diamond Ring
This ring has a unique design with a beautiful meaning. It has three diamond rings embedded on a frame of sterling silver bonded with platinum. The three diamonds on the ring represent the past, present, and future. Thus, it reflects the never-ending relationship of the couple. Simulated diamond ring is an excellent fancy ring on an average budget.
4. Vine Diamond Ring
This ring is a beautiful piece of modern art. It has an interlocking design as our body's DNA. This ring is ideal for everyday wear. It is available in 14K yellow, rose, or white gold according to your budget. The diamonds are precisely embedded in the interlocked design, giving them a perfect look and sparkle.
5. Ensley Band
This is a beautiful and budget-friendly ring. Moreover, it is designed by Kendra Scott, a famous Jewelry designer. This ring is trending recently. Besides, it is available in sterling silver and 18K gold.
Last Words
Corona pandemic might have a massive impact on your living, but it could never dilute the strength of the immense love your relationship has. No wonder these rings would translate into greater action and speak the pure and soulful words that often remains unuttered.