Jeans are a fashion staple that transcends class, age, gender, and location. Everyone has a pair of their "nice" jeans that they can wear to casual Friday at the office, or their "going out jeans" that really make any part of them pop. Songs have been dedicated to certain-bottom jeans and whole movements have happened around them such as bell bottoms or boot-cut jeans.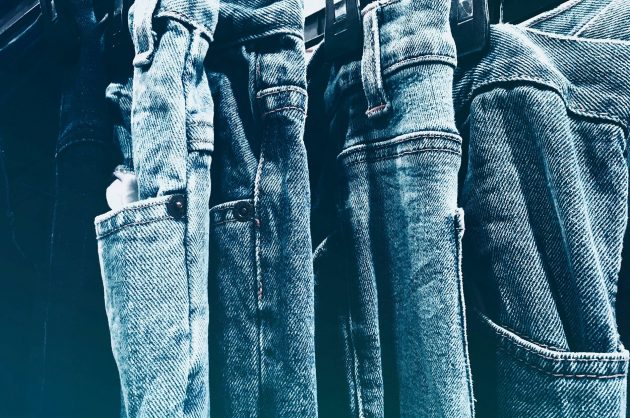 Jeans are universal and should be treated with respect and bought with knowledge. You don't want to spend upwards of $50 on thin denim and lower-quality craftsmanship. Jeans should be an investment. Certain pairs might run a little more expensive but are more cost-effective in the long run.
Rag & Bone
Rag & Bone's mission is "to craft the ultimate five-pocket jean." Prices for these jeans are undeniably high, ranging from $190 to $375, and you can find them on their site or by using a discount like a Nordstrom promotion code. You can also get 20% off a new pair because the brand is part of Cotton's Blue Jean Go GreenTM denim recycling program which allows you to bring old jeans for recycling.
Why they are worth it
When they create a pair at Rag & Bone it takes up to 38 separate steps and most of the distressing treatment is done by hand. They also have a ton of styles which makes it fun and easy to pick either a classic pair like dark-wash jeans or skinny pair or one with an unusual cut or wash.
Citizens of Humanity
Citizens of Humanity jeans start at around $150 and go up from there. The brand is very proud of the fact that after a pair of jeans is completed, it comes back to the warehouse and is hand-inspected by a quality-control specialist. They also pride themselves on being one of the few denim brands that manufacture all their products within the brand's own facilities, giving them complete control of the product.
Why they are worth it
They do not stretch out and are designed to move in but then go back to their original form.The company has launched sister brands as well, Agolde and Goldsign, if you don't find the wash, cut or style you are looking for. And by the time you are buying a pair of jeans from this brand, the pair has been inspected by at least 40 craftsmen.
J Brand Jeans
This company brought back the flare to jeans and jeans start at around $170. J Brand prides itself on "0% stretch" and states that their "denim technology has the authentic look of rigid denim but with ample stretch added so you can move freely."
Why they are worth it
The jeans are a little more rigid than the other jeans on this list, but the denim is thinner, making the jeans comfortable and un-jean-like. The brand does state "rigid technically is 0% stretch," so you should buy them pretty tight because rigid jeans do tend to stretch. 
Soul of Nomad
Soul of Nomad's luxury jeans is a mix of craftsmanship, sourced materials and engineering. The jeans are created exclusively in the United States and Italy with raw materials sourced from ethical, fair-traded suppliers around the world. They are some very pricey jeans, ringing in at around $500, so they are a definite treat!
Why they are worth it
Every style is accented with rose gold hardware and curved zipper pulls that are custom-made in Italy. Also, considering you are putting a hefty down payment on pants, the jeans come with exclusive membership and concierge service.
7 for All Mankind
7 for All Mankind credits themselves as one of the first luxury jean brands. T They start around $160 and go up from there. These are the jeans the stars are splurging for, and because of this celebrity culture, the jeans have capitulated to "designer jean" status even though they are mass-produced.
Why they are worth it
They fused high-quality materials to give people jeans with a less stiff, softer fit, and were able to create a jean that was comfortable enough to be worn seven days a week.
Levi's Jeans
Probably the cheapest on the list, but definitely not cheaply made. Having been in business for over 150 years, Levi's practically invented jeans, so they know what they are doing. 
Why they are worth it
The brand has numerous collections to pick from with one of their most popular being the Levi's Authorized Vintage collection which partners with Redone, Levi's repurposes and remasters vintage jeans to create one-of-a-kind jeans. This not only gives you a chance to wear a piece of history but also contributes to a circular economy and gives jeans a second life.