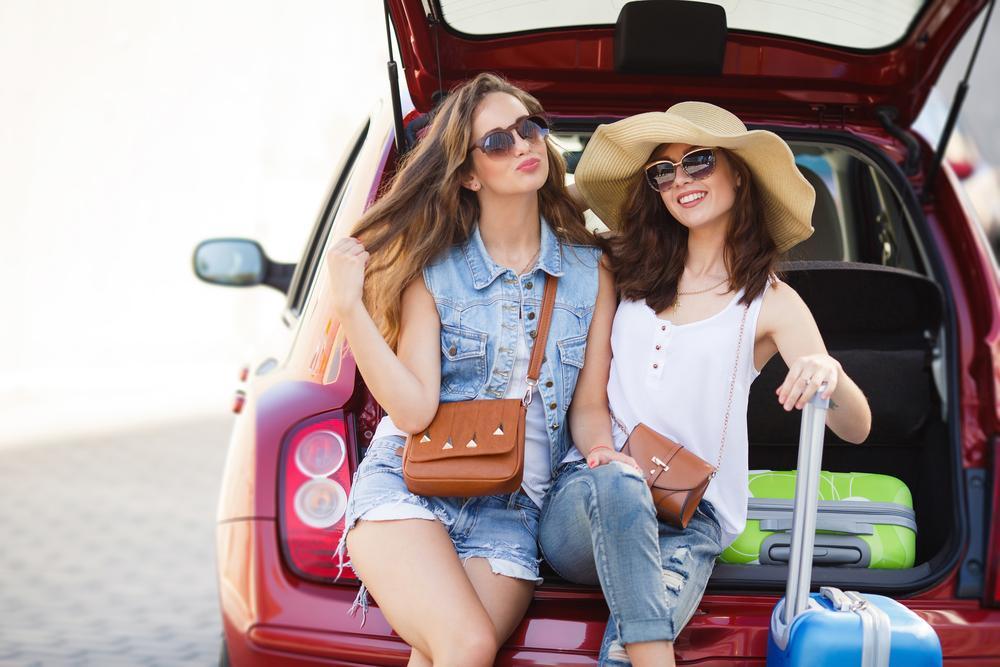 Let's be honest. You've had vacation on the brain since the first day of school and, now that your fun in the sun is almost here, you're just a teeny bit overwhelmed with everything you have to do before you board that plane to paradise. Don't waste precious beauty sleep stressing over what to pack for your trip. Check out our list of eight must-have items you'll need for an epic vacation and make packing for your trip as quick and painless as possible.
First things first when it comes to packing: Make sure you have your proper travel documents with you. Whether you're driving or flying, you're definitely going to need some form of identification and, if you're traveling abroad, don't forget to take your passport—preferably tucked safely away in a handy passport protector you can keep on you when you're out seeing the sites. Some bright luggage tags clipped securely to your bag could also save you some time at baggage claim and some headaches if your luggage doesn't arrive at your destination when you do.
You'll also want to make sure you have whatever tickets, hotel confirmations and itineraries, or maps you think might be necessary for your trip. And here's a tip—don't rely solely on your smartphone to stay organized. You never know when you'll be out of signal or phone charge, so it's best to have the most important documents printed out in hand as well.
Depending on the length of your trip and how many costume changes you're planning on performing, you may be able to forgo checking your bags altogether and end up carrying-on your luggage instead. If packing light is your intention—and we suggest it should be—then you'll definitely want travel-sized toiletries lining the pockets of your suitcase. Don't worry about going without your must-have beauty products in order to travel light. You can buy an FAA-approved travel kit complete with empty travel-sized containers to carry your ultimate beauty secret necessities.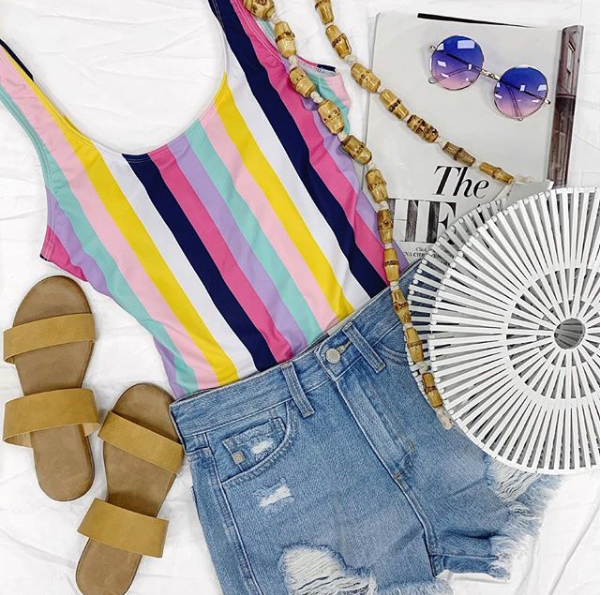 We know your bathing suit is probably the first thing you packed—and may have even been the inspiration for the whole trip—but don't expect to spend all week in just one suit. For a week-long trip at the beach, you should plan to bring between three to four suits and at least two coverups to keep you comfortable on the sand. And, if you have room in your suitcase, you may even want to bring your own beach towel to ensure you get maximum lounge space on those sandy beaches.
Everyone wants to return home from a vacation in the sun with a fabulous tan, but we promise what you do not want is a harsh red-in-the-face-and-everywhere-else sunburn. Do yourself a favor this vacay and don't forget to pack a higher SPF sunblock to protect your skin from those harmful UV rays. You'll appreciate having both the lotion sunblock for pre-beach prep and then a spray-on version for a fast reapplication between cocktails.
What you may not know, however, is that those UVs can do a number on your luscious locks too. Take your sun protection up a notch and include after-sun hair care products as well, and return home looking rested and glowing instead of dried out and peeling.  
In the name of minimalist packing, do your best to plan outfits around stylish separates that can be mixed and matched throughout your trip for maximum cuteness. Including a couple of warmer layer pieces is a good choice as well—for those breezy beach evenings or if your hotel roomie likes the AC pumped way up high. Be prepared for temperature fluctuations and bring along a lightweight cardigan or jean jacket that looks great thrown over a cute sundress or paired with your favorite pair of travel jeans or leggings.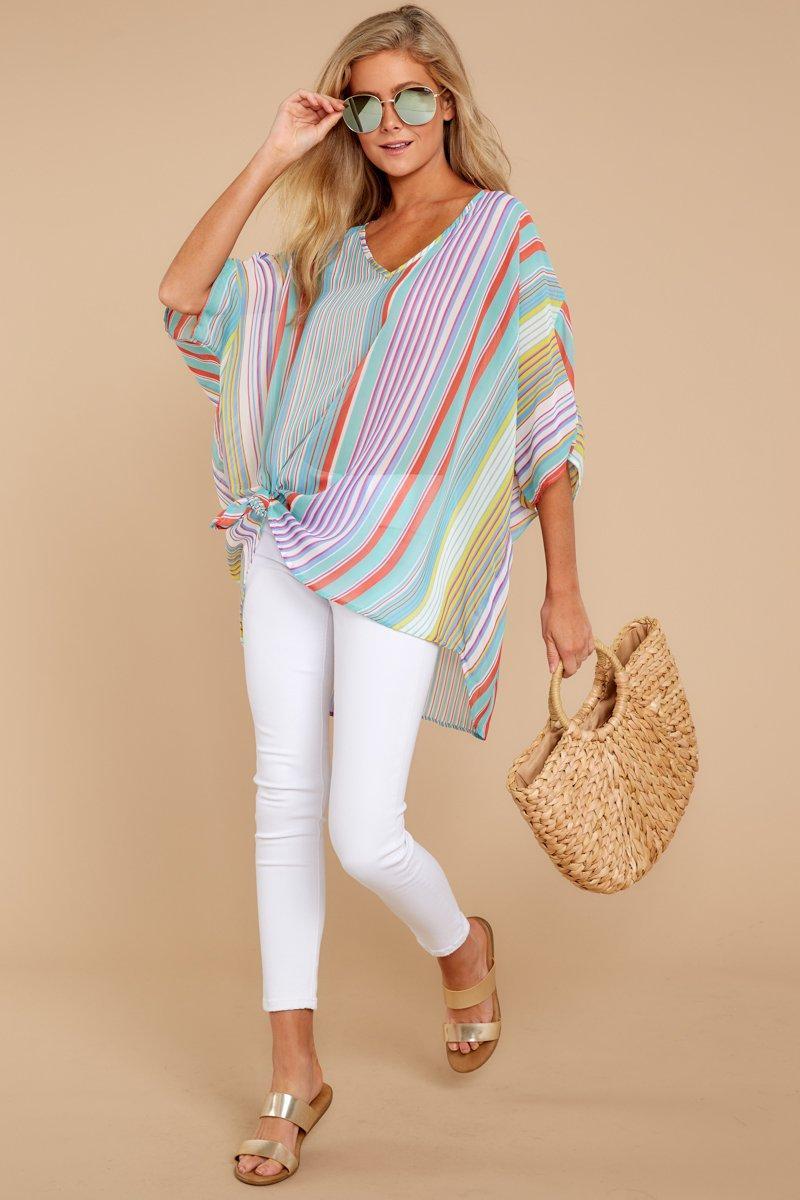 Resist the urge to pack every pair of sandals you own and stick with just a few basic pairs that can get you through your whole week-long itinerary in style and comfort. Definitely have a cute walking shoe that won't punish you with blisters after a long walking tour of the local culture. Of course, you'll want a cute pair of strappy sandals or wedges for those beachside cabana nights and, probably, a cute pair of flats or flip-flops for those long, lazy days in the sand.
Have fun throwing some serious shade this trip with a new sunhat and some sexy D-framed sunglasses. Aside from protecting your eyes and face from the sun, you should also totally utilize them as worthy fashion accessories to your island getaway wardrobe for the week.
If your plan for the week involves your toes in the sand for most of the day, then you will definitely need a fun and functional beach bag at your side. Resist the urge to pile all of your daily must-haves in some flimsy shopping bag you scored at the airport and invest in a roomy and organized beach bag instead.
Look for one with inside zippered pockets so you can keep your wallet, phone, and keys separate from your sunblock and snacks so you don't have to dig to find them when you're ready to bounce or finally give in to buying those snack shack fries. Bonus points for a bag that comes with a compartment specifically for your wet suit or a matching bathing suit bag.
Of course, you're probably not going to want to rely on your beach bag as your only "bag" for the trip. Make sure to bring along a smaller purse or cross-body bag for those nights on the town instead.
Planning an epic vacation doesn't have to be a stressful experience. Stick to this must-have packing guide and rest easy knowing you're on your way to a week of fun in the sun you'll never forget.