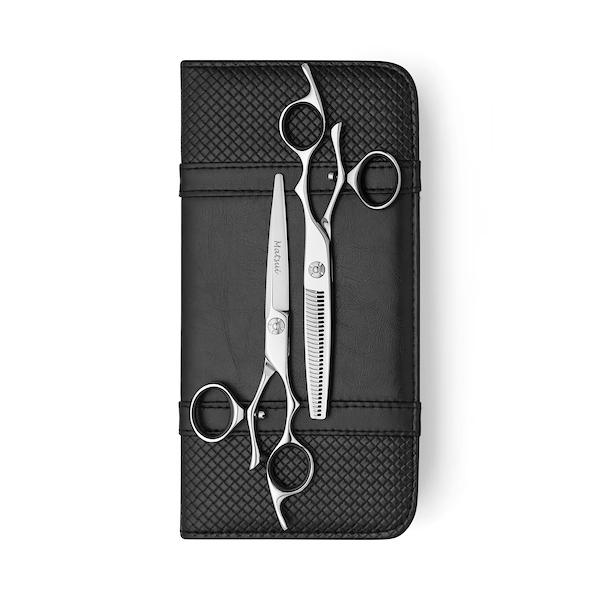 Every profession has tools that differentiate mediocrity from excellence. These tools draw a  fine line between local practitioners and those of world class status. 
Blending shears are one of such tools used in  the subtle art of hair styling. The local hair stylist  employs only the regular clipper, scissors and comb and he might never know what he is missing until his customers search for better satisfaction from a barber with the correct set of barber hairdressing scissors
What are Blending Shears?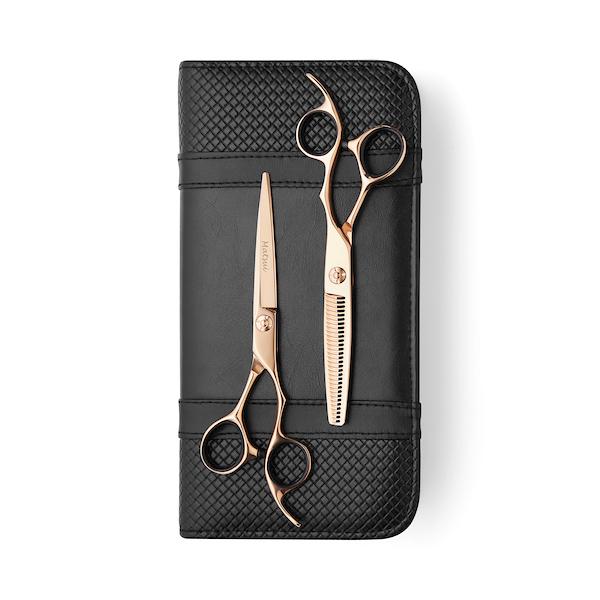 Blending shears are used to remove weight in a way that does not create visible texture or volume. It is most times confused with thinning shears. Although they are both used to change the look of the hair rather than shorten the length, there are some marked differences between the two.
Physically, the difference between blending shears and thinning shears can be observed in the sharpness and the arrangement of the teeth of the shears. Thinning shears are wider and have teeth on both sides without having a solid edge, whereas blending shears possess a solid and straight blade which has a row outfitted with only toothed grooves.
The blending shear is more like a scissors that has one of the blades replaced with toothed grooves as seen in a comb. In the case of thinning shears, both blades are replaced with toothed grooves. 
What are the Uses of Blending Shears?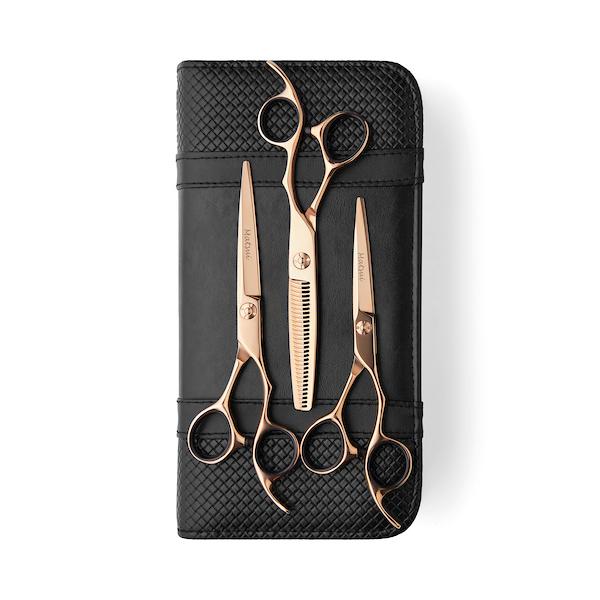 Blending shears are important because they have a wide range of functions like; advanced texturing, blending, fading, and styling.
Blending shears are used to remove a small bulk of hair without any visible change in the texture. This function is useful in creating a more natural and original transition without creating bold lines as seen when other shears are used.
Blending shears are your go to tool for removing the interior of hair. Their duo nature;  toothed grooves in one section and a solid blade in the other section makes this possible.
Additionally, blending shears are the best for texturizing the surface layer of hair. They can also be used to soften or remove bluntness from a cut. They are used to put the finishing touches after all other shears and tools have been used. When used efficiently, blending shears produce a neat work in little time than a scissors and comb will ever give you.
Blending Shear Techniques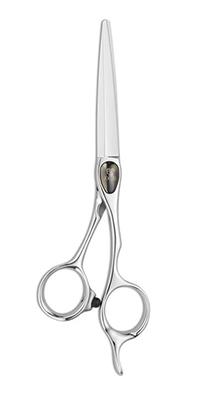 There are many techniques that can be employed with the blending shear. Sadly, many hair stylists are ignorant of the versatility of blending shears and in most cases they only employ one technique; moving the blending shear over a particular area.
You should be careful when using the blending shear. Losing your cool could make you take out more weight than is necessary and create a mess. To actively stay in control, you should discover the technique you are comfortable with and pay attention to details such as the most comfortable hand position for working with the shear.
Remember that blending shears are not really compatible with the ends of curly hair. This is because weight is required for the formation of neat hair curls and a blending shear will almost certainly over soften it. Choose techniques based on the required outcome. Also pay attention to the kind of hair you are working with. 
Did you know that blending shears are used to reduce hair length? This is a very delicate technique but once it is mastered, it creates a perfect soft edge that is easy to grow and maintain. It is regularly used by professionals to cut the perimeter of a bob haircut. 
Another important technique that can be employed with blending shears is the blending shear backstroke technique. This technique is used for customers who like to keep long hair in front but don't want the hair to persistently fall on their face. It is a technique that makes it easy to maintain length while adding direction and movement with precision. 
Finally, there is the blending shear slicing technique. This is a really useful technique for extracting weight from customers with really thick or coarse hair.
Factors to consider when Buying a Blending Shear 
There are various factors to consider when buying a blending shear. The type of blending shear to buy depends grossly on the required outcome. 
The first factor to consider is the material that the blending shear is made of. Most of the blending shears currently in vogue are made with stainless steel and this so far is the best material for blending shears.
Secondly, find shears with adjustable screws. Most, if not all shears are made of stainless steel. However, shears with an adjustable screw can make all the difference in the world. The adjustable screw serves to regulate the tension. If you discover the tension is off, then the screw allows you to adjust it.
Another factor to consider is the inclusion of removable finger rests. This removable finger rests increase comfort during usage and in the long run, improves one's control while using the blending shear. 
Finally, the amount of teeth that the blending shear possesses should be observed. This should be picked according to the type and thickness of the hair, and desired outcome. 
It is also wise to consult other hair stylists that are skilled and proficient in the use of blending shears. They can use their wealth of experience to guide you towards making the right choices when you are purchasing blending shears.