If you have excellent communication skills and harbour a love for fashion, we have fantastic news for you. Fashion communication, one of the fastest-growing subfields in the fashion industry, can bring exciting career opportunities for you.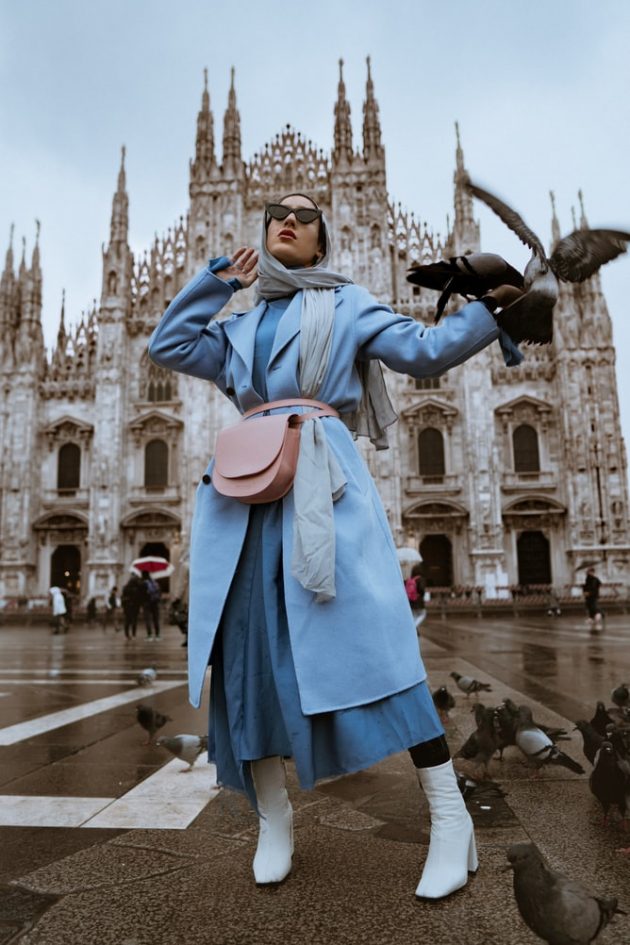 As a fashion communication professional, you will be the link between the fashion world and the masses, working with designers, editors, photographers, and fashion icons to eloquently present everything the fashion industry has to offer.
Here is a list of popular fashion communication career options that might pique your interest
Fashion Journalist
Your job as a fashion journalist may include everything in the fashion industry, from talking about the latest design trends to writing about the social and economic impacts of fashion brands. It is a powerful position because you will be the voice of the fashion industry – reporting the good, the bad and the ugly!
Your work will also connect you with photographers, filmmakers, and various professionals who, just like you, walk and breathe fashion.
Fashion Photographer
When you see a magazine cover and go, "I want to wear this too!", you know that's the work of a fashion photographer's magic hands.
Visuals and aesthetics are influential factors in the fashion industry, something a fashion photographer has mastery over. By combining the right lighting techniques and creative props, you can conceptualise and capture the essence of different fashion products as a fashion photographer. Whether you are working with models for commercial shoots, fashion shows, an e-commerce website, or blogs, there is ample scope to shine as a fashion photographer.
Visual Merchandiser
Ever purchased a dress because it looked amazing on the mannequin? Do you picture yourself wearing each of those trendy earrings on display? That is the work of a visual merchandiser. A visual merchandiser presents any fashion product in the best possible light using colour theory, symmetry, lighting, and presentation skills.
All the enticing displays and decorations you see in a fashion brand's store? Those are planned and managed by a visual merchandiser to create a specific aesthetic appeal. Often, by working together with the marketing team, the sales team, and the in-store staff to arrange the layout and display the products.
Brand Manager
Brand managers are responsible for creating a favourable and long-lasting impression in the minds of consumers. They highlight the innovative and creative aspects of a fashion brand, anything that will make the brand stand out from the rest of the competition. They work towards customer satisfaction and customer delight.
They also work with advertisers, filmmakers, designers, marketers, social media experts, and other professionals to create a positive impact for the brand.
Image Consultant
An image consultant's work is similar to a brand manager, but instead of fashion brands, their clients are people. Many high-profile clients hire image consultants to help them develop their public image. They advise on personal appearance, communication skills and even choose clothes and accessories for their clients.
However, an image consultant is not restricted to HNIs alone. They also work with employees of an organisation to advise them on personal grooming and appearance. Visualise the staff of Runway from the movie 'The Devil Wears Prada'. Everyone had an impeccable fashion sense, which enhanced the image of the magazine. Just by entering the building, you would know this is a fashion magazine. That's image consultancy at its best.
In Conclusion
Fashion communication is a rapidly growing industry, and for a good reason. It offers various careers to combine your creative skills, communication and presentation skills, and passion for fashion. However, it will require focused dedication and hard work to break into the industry and make your mark.