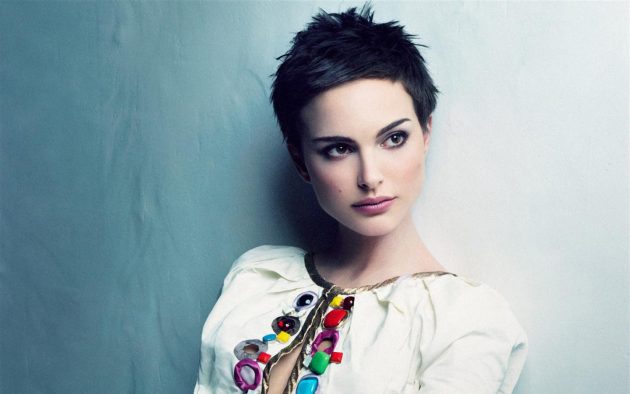 Hair has always had the power to transform someone's look much more drastically than any outfit. Looking back every decade had a certain hairstyle that marked it. From the short pixie hairstyle celebrated by Twiggy through Farah Fawcett's stepped fluttering hair to Jennifer Aniston's stepped voluminous hairstyle in 'Friends'.
The hairstyle that never goes out of trend
We are in the second half of one of the strangest years of recent decades, and after months of isolation and in the new normal in which we live, we are turning to simpler and more practical solutions when it comes to hair. It is therefore not surprising that in these rather strange times the most popular hairstyle is the eternal bob in all its variations.
Hair style for everyone
Celebrity hairdresser George Northwood, who is also responsible for the hair of fashion icon Alexa Chung, revealed to the Telegraph that a sharply cut bob is currently the most sought after hairstyle.
'Everyone now wants to show off their necks, I guess we've all been with hair that has grown out and out of shape for a long time, so most clients find a touch of freedom in their new hairstyle. They get rid of long hair and choose a sharply cut bob. A lot of them are looking for me a bob hairstyle at chin height modeled on Alex Chung from 10 years ago. This hairstyle has a geometric shape that emphasizes the cheekbones, and thanks to the soft, invisible layers, you get a fine balance between a powerful plain bob and a flattering stepped texture, which suits everyone regardless of age and face shape, 'says Northwood.
He also notes that no matter what length you choose, look for inspiration in classic hairstyles and ask your hairdresser to make them in a more modern way. The most famous hairstyles stand the test of time, he says, they just need to be adjusted to your face and style.
Iconic celebrity hairstyles
Jennifer Aniston
The symbol of the nineties, among other things, is the step-cut or layered hairstyle worn by Rachel Green in Friends. This is of course Jennifer Aniston, and this hairstyle most of us requested sooner or later at a hair salon.
Anne Wintour
Here's another bean, but this time with bangs – which is a trademark of the most powerful lady in fashion Anne Wintour, editor of Vogue. She has been wearing this hairstyle for decades, and we have no doubt that she is the role model for many others.
Mia Farrow pixie hair
The beautiful Mia Farrow made a real frenzy when she appeared with a very short haircut in the 1968 film Rosemary's Child. And immediately thousands of women dared to do this hairstyle.
Brigitte Bardot's long, disheveled, wavy hair
Another mermaid from the movie screen, but this one seduced with a classic hair duo that always looks seductively disheveled – she is the originator of the term "bed head", which refers to a hairstyle that looks sexy disheveled as after waking up – only orange much better.
Marilyn's blue curls
I don't think there is a more famous sensual blonde than the beautiful Marilyn Monroe. This is a hairstyle that is still copied by women around the world, and even many famous women, actresses, and singers.
Trends are always changing but, some hairstyles go down in history
We all know that fashion and hairstyle have always gone hand in hand, with only a change of hairstyle can change the clothing piece, and make it look better or worse, but some of them became memorable and used in decades and that's how it will stay until the new iconic hairstyles arrived. Thanks to these beautiful ladies and the hairdressers behind them these hairstyles became the ones that we love then and today.